The Nightly Turbo: Lodden Thinks, Poker Power Hour, Poker2Nite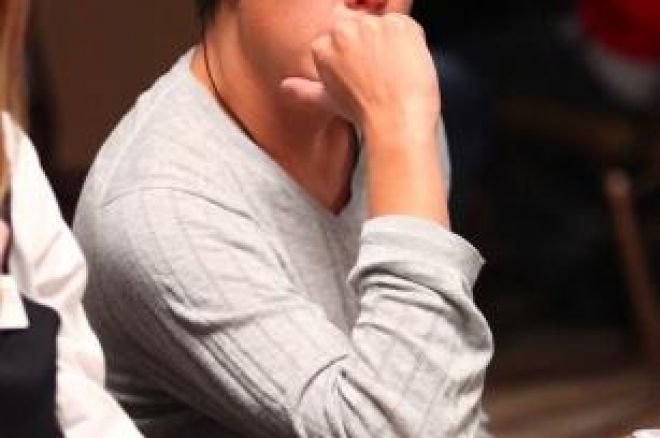 We know how valuable your time is. That's why we're here to bring you poker's top stories of the day. Now you can get back to cracking your opponent's aces and working on your game sooner.
In Case You Missed It
The PokerStars.net Asia Pacific Poker Tour Grand Final is moving right along. Day 2 saw Tom Grigg take the overall chip lead but plenty of other pros are on his heels. Find out how Day 2 went down in the APPT Day 2 recap.
Looking for a way to build your bankroll online? Our Bankroll Builders series is back and this time we're looking at Omaha hi/lo. Check out Part 1 of Bankroll Builders: Omaha Hi/Lo to find out if this game is the best way for you to build your roll.
Day 3 of the European Poker Tour Prague saw the players dwindle to 24. Eyal Avitan has taken a commanding chip lead but tomorrow is another day. Find out who's still left in the running for the title in our EPT Day 3 recap.
Lodden Thinks
We all know the saying "I wish I knew then what I know now" or however that saying goes. Well, Johnny Lodden is letting us know what he knows so we won't have to utter that famous phrase.
Looking back on his days as a high-stakes gambler, he said, "When you have the money online it's different. If I had a briefcase in front of me with $3 million it would be different thing. When you just have chips and numbers on a computer, you just treat it differently."
This is more directed to Isildur1 than to anyone else because he feels the mystery Swede is in the same place he was three years ago. "I think he's young and doesn't understand the value of the cash," Lodden said. "But I love his No-Limit (Hold'em) game. I mean, he's really good at (Pot-Limit Omaha) but he's much better at No-Limit (Hold'em)."
Instead of playing in the highest stakes online anymore, Lodden wants to prove himself in the live tournament circuit these days. "I really want to do well in live tournaments because this is the thing everybody cares about. I love to play tournaments, especially the EPTs and nowadays I'm not playing so high, so I have to grind it out in these."
Source, PokerListings
EPT Prague
Gloria Balding caught up with Luca Pagano at the European Poker Tour Prague. He's doing well in tournament and was named one of the most stylish men on the EPT by Team PokerNews.
If you're not following us on Twitter yet, you should be ashamed of yourself. Really.
Power Hour
UB and Absolute Poker have begun offering Power Hour to their players. This Power Hour is not the power hour you and your college drinking buddies used to share. UB and Absolute Poker players will now be able to earn double points when playing ring games and tournaments.
Power Hour is offered Monday through Saturday from 1 a.m. to 4 a.m. and 1 p.m. to 4 p.m. EST. Ring game players get an extra "hour" on Sunday from 1 p.m. to 5 p.m. EST. Power Hour is not a promotion or something that will go away. Now all you have to do is figure out what to do with the extra points you're going to get.
Find out more at 4Flush.com.
Poker2Nite
The third episode of Poker2Nite aired this week and Joe Sebok and Scott Huff talked to Poker Players Alliance chairman, John Pappas in a week that was a bit of a win for online poker players.
Sebok also heads out to a weekly home game to find out just how much the average poker player knows about the PPA and the UIGEA.
There's part one. For the rest of the show, head on over to Poker2Nite.com.