PokerStars.net Asia Pacific Poker Tour Grand Final Day 2: Grigg Ascends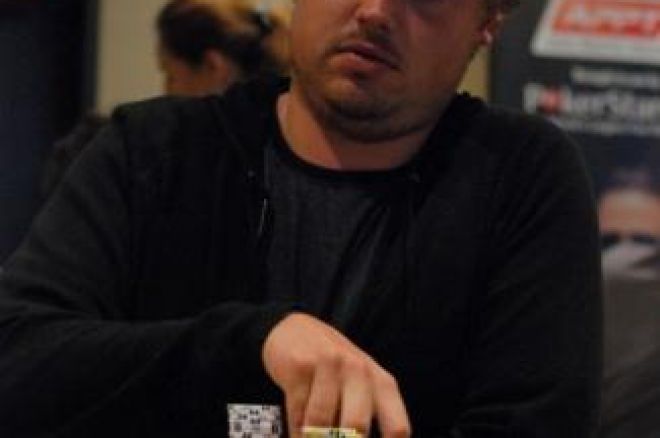 The action was fast and furious in Sydney Friday for Day 2 of the Asia Pacific Poker Tour Grand Final. Over 200 players started the day, and it seemed as if every few moments the familiar sound of "all-in" and "call" were muttered by one of the staff at the Star City Casino. The player who benefited from more of those all-ins than most was Tom Grigg.
Grigg, who began the day as one of the chip leaders, remained in the driver's seat all day, often by seemingly hypnotizing opponents to hand over their chips.
One of the largest and strangest hands of the day saw a player in the cutoff seat raise to 3,000 before Grigg reraised to 8,000. The cutoff then made it 20,000, and Grigg, not one to back down, put in another raise to 50,000. That was not enough for the cutoff player who moved all-in for 140,000. Grigg made the call and tabled the
, which was well ahead of his opponent's
. The board bricked out and the massive 335,000 pot became only the beginning for Grigg who closed the day with well over 600,000.
Others rising well into six-figures during the day were Jimmy Tran, Aleksander Brkovic, Kitson Kho, Mldaden Ivin and Team PokerStars Pro Australia Eric Assadourian. Assadourian benefited most from David Steicke's chips when both players flopped a heart flush. Steicke tabled the
, which drew dead on the flop to Assadourian's
.
Joining David Steicke on the rail Friday was Team PokerStars Pro Lee Nelson, Terrence Chan, Tony Dunst, Mark Vos, Casey Kastle and Billy "The Croc" Argyros.
The action continues on Saturday at the Star City Casino for Day 3 of the APPT Grand Final. Stay tuned to PokerNews for live coverage of all the action at 12:30 p.m. (GMT +11)
You can't claim the title without playing, so sign up for a PokerStars account and start qualifying for future events today. Be sure to follow us on Twitter for up-to-the-minute news.