World Series of Poker 2010: Where to Stay If You Come to Play Part 2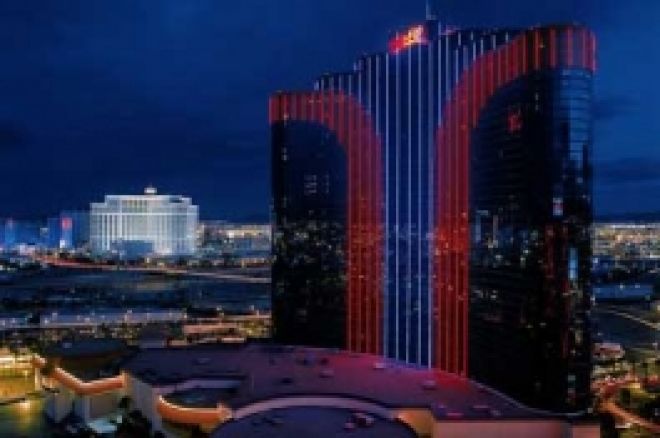 Previously we told you about a few hotel options you have when deciding on accommodations for the 2010 World Series of Poker. Hotels not your thing? Maybe a condo or house is more your style. Read on to find out more.
Rent a Condo
If you're going to live in Vegas for more than a month, you might like the perks of feeling like a local. Renting a condo gives you space to unpack and spread out. With the housing market looking a little green around the gills in the city, it's pretty easy to find deals on short-term rentals. You'll get your own kitchen, so you can prepare whatever food keeps you in fighting shape and save money on eating out all the time. Spots will be scarce at Panorama Towers, sometimes called the poker dorm. But if you can find a rental there, you'll be two minutes from the Rio and sharing a pool with the likes of Justin Bonomo, Scott Seiver, Jonathan Aguiar, and Shaun Deeb. The Meridian Condos were also popular with big-name poker players last year.
Sharing a House
Perhaps the most popular housing option for a summer of WSOP grinding is to share a house with your poker buddies. If you split the cost between several people who are willing to go a few miles into the suburbs, it's amazing how nice a bachelor pad you can afford. The standard WSOP mansion for a group of poker players usually sports a pool and hot tub, several bedrooms, a nice movie and video game set-up, and is probably littered with beer cans, empty soda bottles, and paper plates. Sound like your scene?
Many players like the camaraderie of sharing the dream of a big score with a few close friends. They support each other, go over hand histories, and play Chinese until 6 a.m. after a long day of playing at the Rio. Eric "jakz101" Crain lived at the Rio his first summer in Vegas but decided that sharing a house was the way to go. "The house is so much more relaxing," he said. "When you're at the Rio, it's almost impossible to keep any sort of normalcy in your life."
This year, Crain is sharing a house with Brett Richey,Tom "tommyboy83" Koral, and Anthony Rivera. Between them, they have more than 20 WSOP cashes and one bracelet, and they made four final tables just last year. "I think just being around each other helps to keep us off tilt because we've all been through just about everything this business has to offer, " added Crain. Check out Eric's PokerNews blog here.
Of course, the tough part is finding a house that everyone agrees on and deciding who is in charge of rent, food, damage control, and everything else that goes into managing a household. It's much easier to find a friend who's already got a home base in Las Vegas, but good luck. Players are already lining up to grab a piece of real estate in Andrew "LuckyChewy" Lichtenberger's new seven-bedroom home or to book a room in Carter "ckingusc" King's Vegas digs.
Whichever option sounds like the best fit for your personality, playing style, and budget, time to get cracking on your WSOP plans. Follow us on Twitter for up-to-the-minute news.