The PokerNews Jet Set: The M Resort, Las Vegas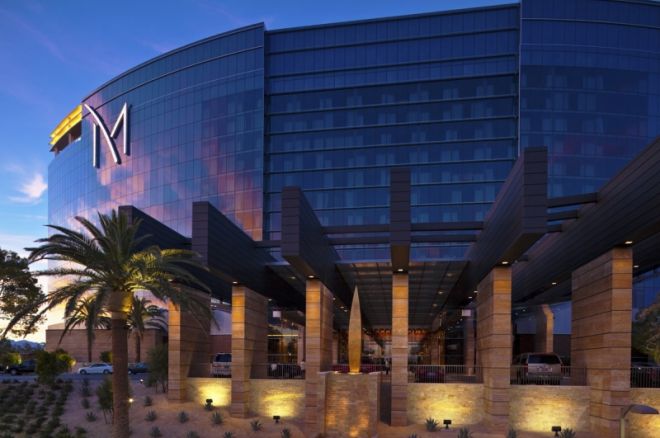 Before you can see the lights of the Strip, before you can hear the clang of the slot machines, and right as you coast over that last mountain pass on Interstate 15, the sapphire-blue M Resort rises from the desert floor, letting you know that this is Las Vegas, and you've arrived.
Less than a year old, the M Resort has already graced television screens across the country as the host property for the Las Vegas edition of Bravo's smash hit Top Chef. Now, the Marnell family (that's the "M" in M Resort) is welcoming the Party Poker Premier League IV to the M's Ravello Lounge, where 12 of the world's best poker pros will compete for a top prize of $1.5 million. Richar Fitoussi, the Vice President of International Marketing at the M Resort was instrumental in bringing together all the parties responsible for this event and bringing the first major poker tournament to the resort. Players and guests that are interested in checking out the M Resort should contact Richar Fitoussi.
Whether you're headed out to Vegas to catch the Premier League action or are just stopping in for a weekend jaunt, the M Resort is the perfect place to hang your hat. Here is a closer look at all the amenities the M has to offer.
A room with a view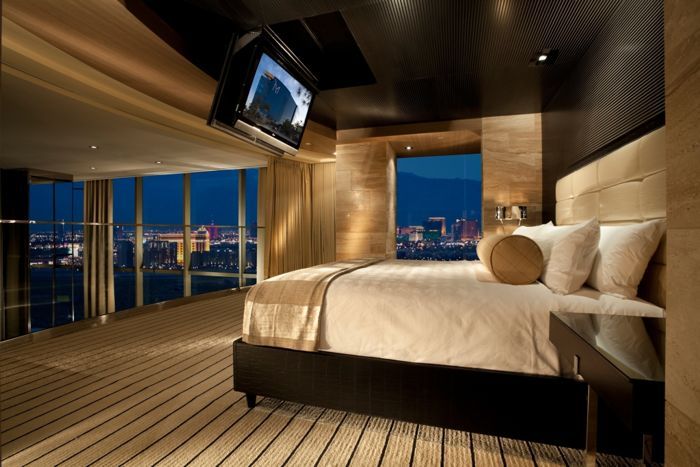 The rooms at the M Resort are designed to make guests feel at home, but unless your own abode recently made the cover of Architectural Digest or your name is Brad Pitt, we're guessing that home is nothing like this. Appointed in rich, neutral tones, the M Resort's rooms feature plush linens, in-room wi-fi, marble bathrooms with double sinks, 42-inch LCD flat screen televisions, a Bose sound system, and floor-to-ceiling windows that give way to panoramic views of the Las Vegas Valley from the mountains to the Strip.
At 550 square feet, a "resort room" is larger than most New York City apartments and the M's one-bedroom suites are nearly twice that size. If you're looking to go all-out, indulge in one of the stunning bi-level "loft suites." They include two to three bedrooms, two bathrooms, two wet bars, a spa tub and 270-degree views.
Satisfy your hunger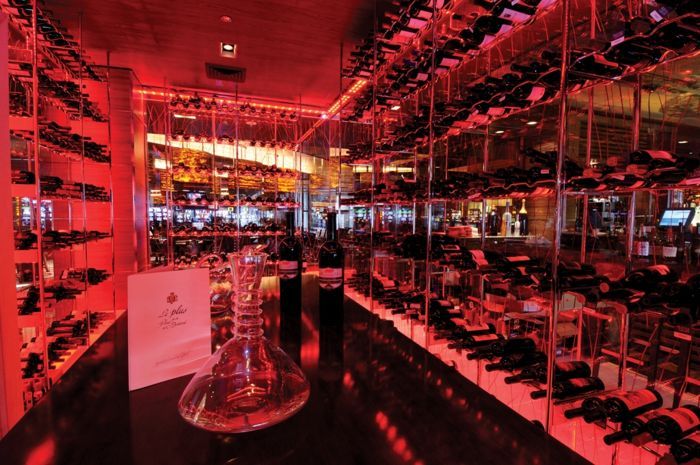 The M Resort is home to seven restaurants, varing from casual cafe dining to a high-end steakhouse. Whatever the occasion, whatever the time of day, the M has your culinary cravings covered.
Marinelli's serves up authentic Italian cuisine including recipes from the Marnell family cookbook. The menu runs the gamut from handmade pastas to hearty risottos, to perfectly prepared veal chops. Make sure to start off your meal with one of their signature antipasti plates, featuring flavor profiles from six different regions of Italy.
Veloce Cibo brings a nightlife vibe to the dining experience. Situated on the top floor of the M, guests can enjoy magnificent 360-degree views of Las Vegas and even step outside on the restaurant's terrace for a breath of fresh air. In addition to their extensive sushi and sashimi menu, Veloce Cibo offers over a dozen different plates designed for sharing (you can't go wrong with the lobster tacos or the kobe sliders), as well as traditional "large plate" entrees.
If it's a magnificent filet of beef you're after (perhaps accompanied by a fine oyster), look no further than Terzetto. Steak is the main event here, and much of Terzetto's beef comes from the Marnell family ranch in Montana. Start off with the Oysters Rockefeller, sink your teeth into a juicy porterhouse, and top it all off with an apple cobbler. The staff is so attentive and accommodating they just might wheel you back to your room if you asked nicely enough (and you may need it).
Vegas just isn't Vegas without an all-you-can-eat buffet, and the M Resort has put its own twist on the Sin City institution. At the Studio B buffet, the restaurant is integrated with a live-action cooking studio where diners can watch the chefs create many of the dishes available on the line. Featuring sushi, shrimp, oysters, and snow crab legs, dinner is a bargain at $22.95 per person and unlike most other Las Vegas buffets, diners are free to enjoy beer and wine with their meal at no additional cost.
For that hangover breakfast or a 3 a.m. omelet, the Red Cup Café serves up old-school Vegas diner grub. Or, if you're just looking for a sweet treat, try Baby Cakes for pastries, cakes, and gelato.
Cocktails!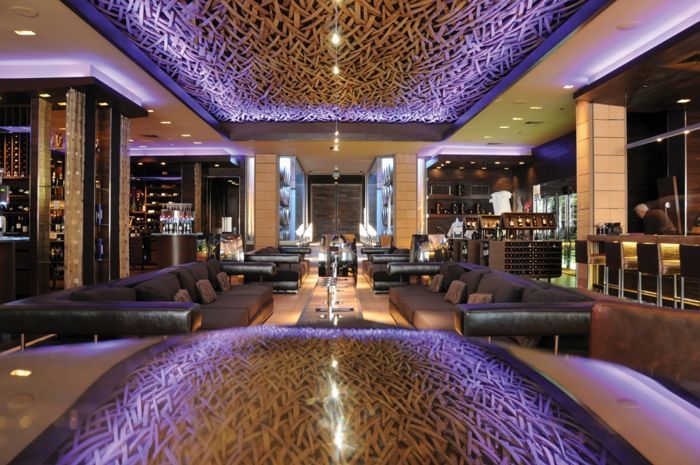 If it's a frosty pint you're after, the 32 Degree Draft Bar just might be your new favorite watering hole. The 32 degrees stands for the temperature of the beer as it is poured, and there are 96 different ones on tap; everything from Pilsners to White Ales to Stouts.
If your taste runs more toward the vine, try the Hostile Grape. This modern wine cellar serves 160 wines by the glass from all over the world, including American, Italian, French, and Spanish vintages. For those looking to taste a wide variety of wines, prepaid "tasting cards" are available, allowing customers to enjoy smaller pours of one, three or five ounces.
Relax and rejuvenate
After a long day in the sun or at the tables, take a breather inside the M Resort's 23,000-square-foot, world-class Spa Mio. A wide variety of treatments are available, including massage, facials, body wraps, and a full-service hair salon. Prices are quite competitive and Spa Mio's package deals offer even more savings. For only $130, the "Spa Mio Tease" package includes a 25-minute massage, 25-minute salt scrub, and manicure. To recover from a bad beat or a long day at the tables, check in for a 50-minute relaxation massage — it'll only set you back $90.
Follow us on Twitter for up-to-the-minute news, and also become our fan on Facebook.