The Nightly Turbo: A New Full Tilt Poker Signee, Is Isildur1 Back?, and More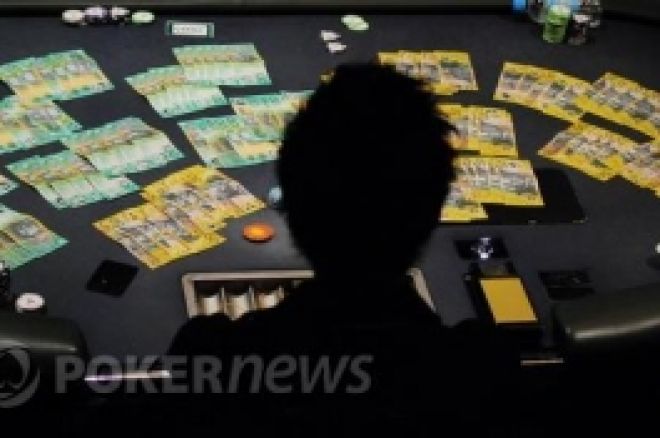 In tonight's Nightly Turbo, we look at a possible Isildur1 sighting, a new Full Tilt signee, a shooting and more.
In Case You Missed It
2010 is already shaping up to be a great year for poker with increased numbers at both the PokerStars PCA and the Aussie Millions. Now online poker is blowing up with record-breaking numbers. Check it out in today's Sunday Briefing.
The next leg of the European Poker Tour is coming soon in Copenhagen. On top of some great tournament action, PokerStars is also bringing you the Nordic Poker awards. Read more here.
Tom "durrrr" Dwan and Phil Ivey like to mix it up a bit from time to time, or more like all the time. Well, they recently played the largest pot in television history. Wanna know how much it was for? Find out here.
Isildur1 = Omlphalotus?
It's been over a month now since PokerNews scored our interview with the infamous "Isildur1", and since then he has essentially fallen off the face of the earth.
There were a few small-stakes sightings on Full Tilt Poker, and then just this weekend a spotting at a $25/$50 game on Full Tilt as well, but now there has been talk he has been hitting up the tables over on Betfair using the name "Omlphalotus."
There is no direct proof, but the play style is similar, and he has been playing long sessions on a number of tables, something our friend Isildur1 was very familiar with.
Read more over at HighStakesNews.com
Poker Shooting
Carroll L. Mayfield opened fire at the Gresham Poker Club in Oregon over the weekend. He allegedly shot two people in the club and then attempted to get away. He was arrested two blocks away from venue and has been charged with two counts of attempted murder and two counts of first-degree assault. His bond was set at $1 million. The names of the victims were not released and not much else is known about the case.
Read about it at JuicyPokerGossip.com.
Dutch Government vs Poker Players
The Dutch government is trying to lay down the law to poker players. According to a thread on TwoPlusTwo, Steven van Zadelhoff's computers and personal belongings have been impounded.
The tax office is asking for a few hundred thousand euro in uncollected tax from poker earnings and is demanding access to Van Zadelhoff's online poker accounts.
Van Zadelfhoff and his lawyer are disputing the amount and believe that the impounding of his personal belongings was unnecessary. "We were and still are in negotiation with the tax office. My client has never suggested not wanting to pay his debts. He is leaving for Malta because he needs to relax in a peaceful environment without worrying about taxes," said Peter Plasman, Van Zadelhoff's attorney.
TwoPlusTwoer, RNauta was has already translated the Dutch version of the story and you can read it here.
Be sure you're following us on Twitter, it's the best way to get up-to-the-minute news. While you're at it, Facebook us.
Full Tilt's Newest Signee
Mike Fagan has recently signed a sponsorship deal with Full Tilt Poker. Who is Mike Fagan? He's a Professional Bowlers Association champion and winner of the 2009 Brunswick Euro Challenge.
"I have been playing on Full Tilt Poker for years and extremely excited to be aboard with them. Bowling and playing poker go hand in hand and I think it's a great fit," Fagan said.
This is the first time Full Tilt has been involved in bowling. Fagan will wear Full Tilt's branded gear at his next event, the PBA Geico Team Shootout.
Find out more at BowlingDigital.com.