Dwan and Ivey Set New TV Cash-Game Poker Record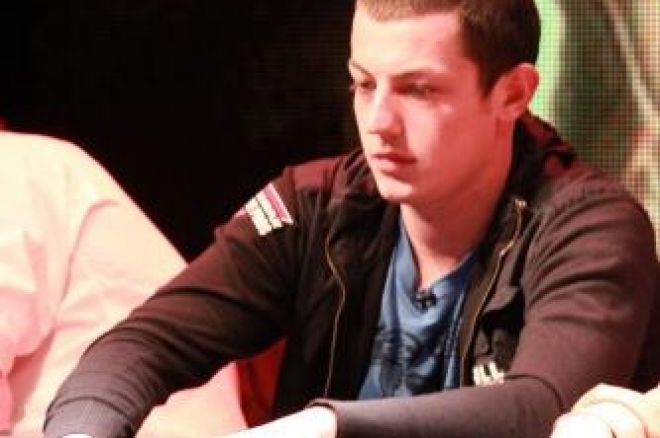 Poker on television continues to see an increase in popularity thanks to the ridiculous pots generated by high-stakes aces who are looking to felt their opponents on every turn. Until recently, Tom "durrrr" Dwan and Barry Greenstein held the record for the largest pot played out on the boob tube, but that has changed thanks to a recent hand on Full Tilt Poker's Million Dollar Cash Game (televised on SKYTV in Europe). We first reported the hand when it all went down in September, but since it's been aired now on television, we thought we'd discuss it again.
During the hand, Dwan tackles the man behind last year's biggest poker story, (two World Series of Poker bracelets and making the WSOP Main Event final table) Phil Ivey. The new record sits over $1,100,000 after both players got their money in while holding straights.
The action saw Dwan, on the button and holding
, create a sizable preflop pot of nearly $50,000 against Ivey who was in the small blind holding
. The flop came
, giving both Dwan and Ivey gutshot straight draws. Ivey then led out for $35,000 with the wheel and backdoor nut flush draw. Dwan took his time before making the call with his straight draw.
This is where things got interesting, as the
fell on the turn. Ivey quickly bumped the pot by $90,000 and Dwan took his time before raising up the action to $232,600. The emotionless Ivey then moved all-in, pushing the pot well past seven figures only to see Dwan insta-call with the nut straight. When the money went in, Ivey was drawing completely dead. The river completed the board with the
, leaving Ivey with nothing to do but sit and stew about the way the hand played out. Ironically, it was fellow player Patrik Antonius who kept wincing at the hand results, not Ivey, who remained stone-faced despite losing the monster hand.
Considering the way these giants play cash games, don't expect it to be too long before this record is shattered. To watch the action as it happened, check out this video of the hand.
Be sure to follow us on Twitter for up-to-the-minute news.