The Weekly Turbo: Alec Torelli Leaves, Liv Boeree Shows Some Skin, and More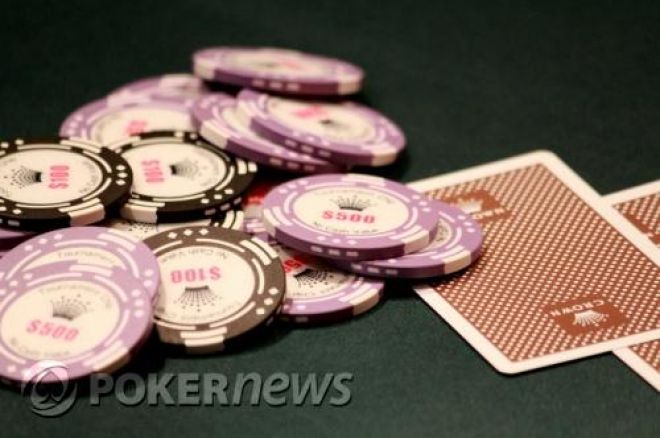 We're bringing you the week's top poker news stories, just in case you were too busy during the week busting the fish or in the office. Today we'll let you in on Alec Torelli leaving the Brunson 10, Liv Boeree's photoshoot, and more.
Maximum Exposure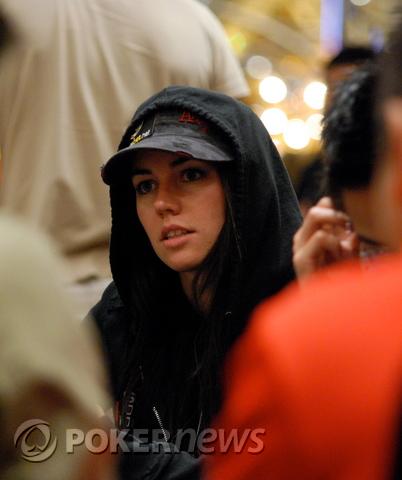 Maxim magazine is known for having hot girls grace the pages of the magazine and Liv Boeree fits right in. If you want to know her preference about rolling around in the hay or straw, what her favorite barnyard animal is, and whether she's ever milked a cow, you should check out her interview. Don't worry, the photo spread is there too, so you can check out a very glammed-up Boeree.
Check out the interview and photos at Maxim.co.uk.
Spitting Mad
We're not quite sure how we feel about this story. Well, yes we are. It's pretty gross. We don't condone it and if it happened to us, we definitely wouldn't be too cordial about it.
A thread was started on TwoPlusTwo alleging that Jeff "ActionJeff" Garza spit on a player's face. The player was supposedly Bryn Kenney, and the poster with the ever-creative nickname, 11377 was just trying to get confirmation on the story.
ActionJeff took to the PocketFives blog to tell his part of the story. He didn't deny that the spitting took place. In fact he said, "let's be clear here: no, it didn't ****ing miss, and yeah, it was right in his face, and it was a lot cuz I'd been putting down some water at the table."
Bryn Kenney took to the TwoPlusTwo forums to tell his side of the story. This is a case of he said, he said, and you can find out each side of the story on the TwoPlusTwo forums.
It's Not You It's Me
Alec "traheho" Torelli has left the Brunson 10 to pursue other ventures. The Brunson 10 is a team Doyle Brunson is putting together to represent DoylesRoom. There are five - err - four members on the team; Chris "moorman1" Moorman, Amit "amak316" Makhija, Zachary "CrazyZachary" Clark, and Dani "ansky" Stern. It is believed that Torelli left the team to be involved in a new poker site that will be starting up on the Everleaf Network.
"DoylesRoom.com confirmed that they are not renewing their contract with Alec Torelli. The online poker player is moving on to another project," said a spokesperson from the site.
The Brunson 10 was hoping to make an announcement on a new pro soon in its quest to find 10 representatives, "I'd like to see us make an announcement pretty soon. We're not at that stage right now, though, and are waiting for people to get back from the Bahamas," said DoylesRoom President Will Griffiths.
Find out more at OnlinePoker.net.
PartyPoker Premier League IV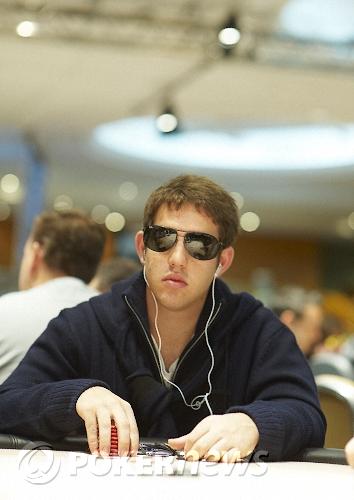 We've just received confirmation that controversial poker player Luke "FullFlush" Schwartz will be making his way to Las Vegas this February for the PartyPoker Premier League IV.
The PartyPoker Premier League IV boasts a $100,000 buy-in and will pit some of today's top professionals against each other. One amateur will receive the chance of a lifetime when he or she wins a spot on the felt to play against the greats by competing in a series of sit and goes against 15 other amateurs. On top of winning entry into one of poker's hottest events, one amateur will also get the opportunity to sport the PartyPoker patch for a year, by winning a $100,000 contract.
The total prize pool of the Premier League this year will be $1.5 million ($300,000 of which will be added by PartyPoker). Party's newest team member, Kara Scott, will host the Premier League. We're sure to see fireworks with Schwartz in the field. Just make sure he knows whether the sandwiches at the cafe are free or not.
Sign up for a PartyPoker account today.
LA Poker Classic
February is going to be a busy month for the poker tournament circuit. If you're in Southern California and jonesing for some poker, you might want to head over to the Commerce Casino for the kickoff of the LA Poker Classic this week.
Examiner.com sat down with Tournament Director Matt Savage to discuss the tournament series. Savage did all he could to make the LAPC the best for the players. He sought out the opinions of players, media, and fans and took all their ideas into account when coming up with the series schedule.
There are 51 events on the line-up over 43 days. Buy-ins are as low as $335 and as high as $25,000. Some unique tournaments that might pique your interest are the 2-7 Triple Draw, 8 Game Mix, and Badugi, all of which boast a $1,065 buy-in. There is also a $335 buy-in no-limit hold'em event with a guaranteed prize pool of $1 million. Chinese Poker is on the docket and so is another Ironman event.
Find out more at CommerceCasino.com.
Rushin' Around
Full Tilt Poker has unveiled its newest form of poker recently. The format is called Rush Poker. It's being called "the world's fastest poker game," and for good reason, too. The idea of Rush Poker is to minimize wait time between hands and keep players in the action all the time.
Players partaking in the Rush style of play will all enter one large player pool and will face a different set of opponents for each hand they play. Once a player folds, he or she will instantly be moved to another table for the next hand.
"Rush Poker is the greatest innovation in online poker since poker started on the Internet. Rush Poker is an amazingly fast-paced game. You always have a decision to make; you're never waiting for other players to finish the hand," said Team Full Tilter Chris Ferguson. We think it's a great format for all you action junkies out there.
To play Rush Poker on Full Tilt, you need an account. Here's how to get one.
The G has a Party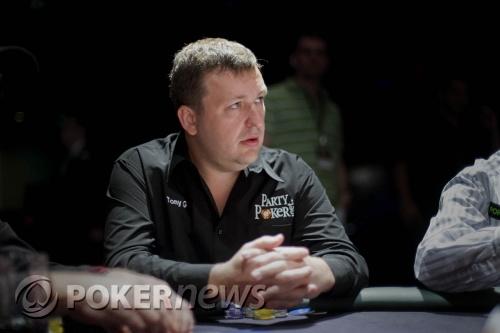 PartyPoker has recently signed on a new player representative: PokerNews' own Tony G. Congratulations Tony!
Find out more about the deal here.
SEGAPoker
Remember a while back when we told you about SEGA branded online gaming sites? Well, the time has come and SEGA has opened the doors for players to win real money on SEGACasino.com and SEGAPoker.com.
Players will have the opportunity to play SEGA-branded casino games like blackjack slots, roulette and poker. Getting a foot in the door with SEGACasio.com and SEGAPoker.com, SEGA hopes to release more gaming platforms in the following year. The site is not available to players in the U.S., Japan and other jurisdictions where online gaming is prohibited.
Our only question is where can we get all the secret codes for all the secret levels?
Read more at PRNewswire.com.
And Then There Was Light
We keep telling you that poker players are charitable and this story is no different. Eric "basebaldy" Baldwin has made a donation to his alma mater and old baseball team, UW-Whitewater.
His donation will provide Prucha Field with new lights, giving it the ability to host the Division III 2010 Midwest Regional competition of the national baseball championship. The last time the team hosted the Midwest Regional was in 2005, coincidentally, the same year the team won the Division III baseball national championship.
WRN.com has more.
Be sure you follow us on Twitter for up-to-the-minute news and become a fan on Facebook.