The Weekly Turbo: Full Tilt Lawsuit, UB Scandal Update, WSOP Rules, and More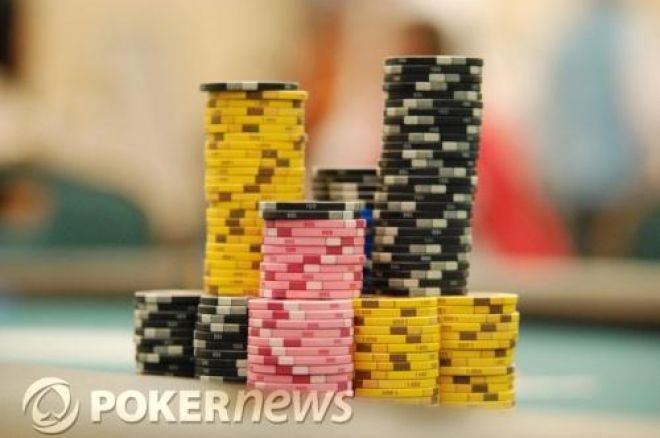 We're bringing you all the news from the week including news on a Full Tilt lawsuit, an update on the UB scandal, some changes to the WSOP rulebook, and more.
New Instructor at DragTheBar
Dusty "Leatherass" Schmidt has just signed on as the lead instructor at poker training site DragTheBar.com.
"Dusty is one of the top mid-to-high-stakes players in the world, period," said DragTheBar.com CEO Hunter Bick. "He's played so many hands at such a high win rate that his depth is simply unmatched. But as good a player as he is, he's an even better instructor. It's unusual to find someone who can do both. We don't want our site to just have good poker players as coaches — they must be well spoken and great teachers too. Dusty embodies those qualities better than anyone."
Schmidt resigned from Stoxpoker.com last week after a three-year stint. He joins 11 other coaches at DragTheBar. A membership will get you access to the training videos, blogs and forums.
Find out more at Gambling911.com.
The World Cup Goes To.....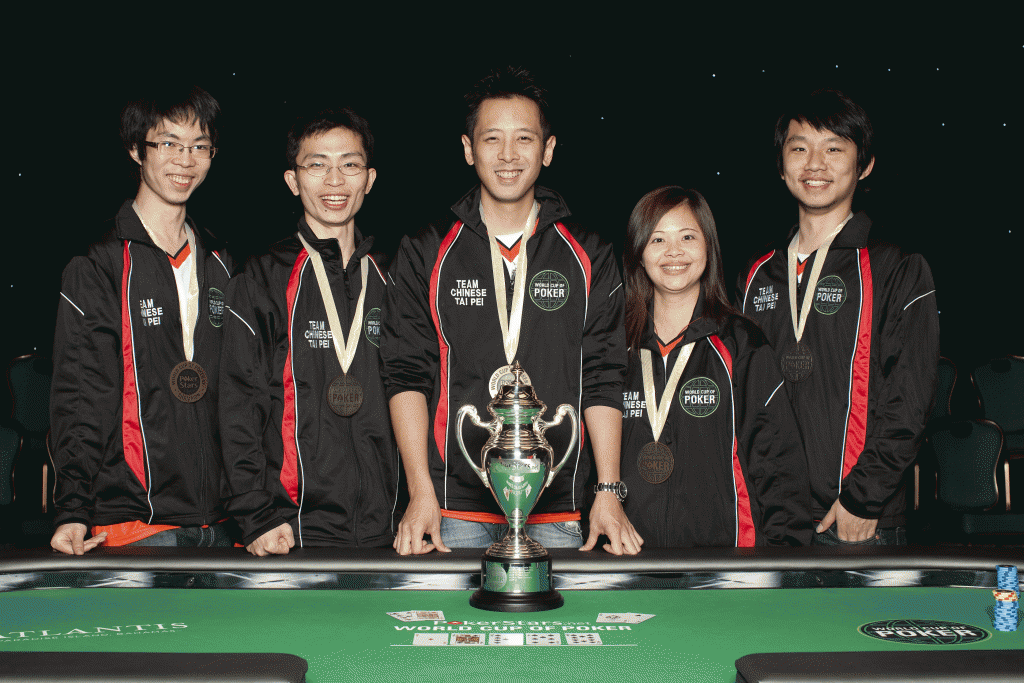 Team Chinese Taipei has bragging rights as the best team in the world. The 2010 PokerStars World Cup of Poker VI took place over three days at the Atlantis Resort in the Bahamas during the PokerStars Caribbean Adventure. Teams from Croatia, Germany, Italy, Finland, Norway, Chile, USA, and Canada all took part in the event.
Team Chinese Taipei, captained by PokerStars Asia Team Pro Raymond Wu took the title home with them along with $100,000. Team Croatia, who went into the final table with the lead, finished in second place.
For more on the World Cup head on over to the PokerStars blog.
Smith Wins
Smith is taking $188,743 to the bank for his win. Smith certainly showed stamina — his final table took more than 19 hours to complete.
Gavin, don't use all your run-good. You'll need it for the LAPC or you'll have Joe Sebok's and/or Jeff Madsen's mugs permanently etched on your body. Congratulations on your win!
PokerPT.com has more.
Kara Scott's Party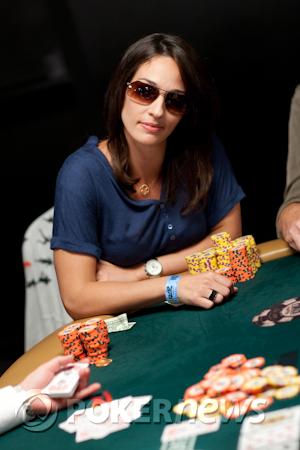 Kara Scott has landed a deal with Party Poker. As a member of Team Party, she will play in live events around the world and will continue as a TV hostess for PartyPoker events.
"It is fantastic to have signed a deal to join Team Party. It works perfectly for me as I get the opportunity to further improve my game on the live circuit as well as carrying on presenting. I'm so excited about the future," said Scott.
Many of you know that Scott replaced AJ Benza on High Stakes Poker recently and she will be the hostess for the PartyPoker Premier League in Las Vegas in February.
"Kara is a great signing and we are really looking forward to working with her. She has historic links with PartyPoker.com after taking down the Sports Stars Challenge III and we have been super impressed by her progress since then. As well as being a great presenter, Kara is also a fantastic player with great results and the potential to go even further. We are excited about this new relationship," a PartyPoker spokesperson said .
Congratulations Kara! If you want to play against Team Party, sign up for a PartyPoker account through PokerNews, you'll get a free $50 for signing up.
By the Book
The World Series of Poker has released its tournament rules for the 2010 Series. No major changes have been made since the 2009 rule book was instituted but the WSOP did tweak a few things. So you don't have to read the 8-page, 105-rule book, we'll tell you what was changed.
For those of you Tweeters out there, according to Rule 55, you must have your cell phone turned off during the tournament. Players who are not involved in a hand (cards in muck) will be permitted to text/e-mail at the table only as long as they aren't texting/e-mailing a buddy sitting across from them in seat eight. If the tournament staff believes you are texting your buddy at the table, both of you will be disqualified. If you want to talk on your phone, you must be one table-length away.
The logo policy will remain the same as it was at the 2009 WSOP and those of you on the naughty list will still have your penalties tracked.
"Poker has evolved exponentially the last decade, and with so many new players to the game, it's important that we as tournament officials, dealers and players are all familiar with the rules. We believe that as the industry leader, it's important for us at the WSOP to have the most comprehensive rules in the game today," said Vice President of International Poker Operations and World Series of Poker Tournament Director Jack Effel.
If you want to read the rules yourself, you can click here.
Vanessa Rousso Loves the Ladies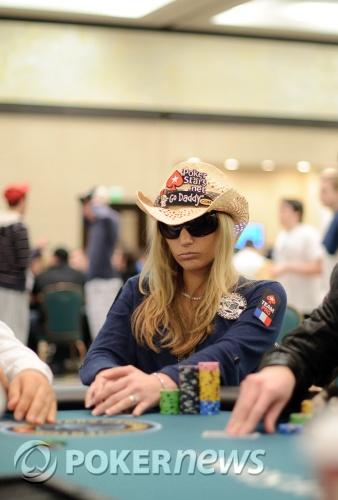 Although the PokerStars Caribbean Main Event is still the talk of the
town, PCA also held a ladies event in the Bahamas — and it was won by none other than Team PokerStars Pro Vanessa Rousso.
According to her Twitter feed she came into the final table as the chip leader and never relinquished it, taking down the win for about $25,000. Rousso won't have much time to rest, though, as she will lead Team USA into battle against the rest of the poker world in the sixth installment of the World Cup of Poker.
You can stay up to speed with the World Cup of Poker at PokerStarsBlog.com and if reading about poker is not enough, and you feel like playing sign up for a PokerStars account today.
Aussie Millions
Lynn Gilmartin caught up with defending Aussie Millions champ Stewart Scott on break during Event 1 of the 2010 Aussie Millions. He tells us how it feels to see his face plastered all around the Crown Poker Room and what you have to do to take the title from him.
Make sure you're following us on Twitter. It's the best way to get up-to-the-minute news. Also become a fan on Facebook.
UB Update
Recently Joe Sebok has been under some fire on the TwoPlusTwo forums because of the UB scandal and his promise to reveal the names of all the individuals associated with cheating. Sebok took to his blog to give us a little update on how things are going.
Since signing with UB, he's released screen names of all the cheating accounts, complete hand histories, and additional information such as cheater's hole cards. There have been 131 requests for personal financial summaries. Of those requests, 48 were for complete hand histories. One outstanding hand history is in the process of being compiled.
"I continually hear about people saying that they either still don't have their hand histories or they aren't happy with them. If anyone hasn't received their hand histories, please shoot me an email or PM me on the PokerRoad Forums and I will look into it for you, as there shouldn't be any more of that. I always hear of people that are upset, but I never actually have those people come to me and ask for help, so I'm forced to chalk most of that up to general frustration and not reality. If I heard more specifics I could take that particular complaint a little more seriously and look into it. I presently am researching two cases for players histories where they felt that they were cheated, so I am looking into cases," he said.
He also addresses all the chatter that comes his way — some people calling him a liar — and to that he says, "I am not a liar and I actually work and collaborate with UB leadership and security on a regular basis to piece things together, as well as make improvements. I'm not really going to attempt to sway any of your opinions, but it's silly because I am on your side and I work to get as many of the answers that you want as I can."
To read the whole blog head on over to PokerRoad.com.
Online Player of the Year Winners
Although not as talked about as the live tournament player of the year, winning Online Player of the Year should be considered if not equally impressive, almost more impressive with the sheer number of tournaments one has to play.
Over at Bluff it was Jeremy "daisyxoxo" Fitzpatrick, a student of last year's Online Player of the Year David "The Maven" Chicotsky, who took down the title beating the second-place finisher, "anfo500" by about 50,000 points. Fitzpatrick had a great year with over 500 final tables and over $1 million in earnings. We can only imagine Chicotsky working with his student, but we wouldn't be surprised if it all went down Karate Kid style with lots of "wax on, wax offs" and a few "paint the fences.
CardPlayer's winner was well-known grinder Steve "gboro780" Gross who put together a $1.3 million year online beating the likes of Dave Sands, Chris Moorman and Shaun Deeb on his way to the title. Gross finished the year with 10,188 points, which was 600 more than the second-place finisher.
Start your own quest for Online Player of the Year by signing up for an online poker account with us today.
Tilt Suit
Full Tilt Poker is entangled in another lawsuit, but this time, it is doing the suing. The online poker giant is suing Clonie Gowen in a federal court. Full Tilt isn't seeking monetary damages other than for court costs and legal fees, but Tilt wants a statement from her stating that she does not have a one percent ownership in the company as she previously alleged.
If you haven't been following Full Tilt's legal woes, Gowen sued Full Tilt claiming that she had entered into an oral agreement with the company, which entitled her to a one percent ownership in the company and that the agreement was breached because Tilt failed to pay her distribution payments. A hearing is scheduled for February 1 and as always, if we hear anything else, we'll keep you updated.
Read more about the suit at Pokerati.