The Nightly Turbo: Ivey Speaks, Play Poker for College Tuition, and More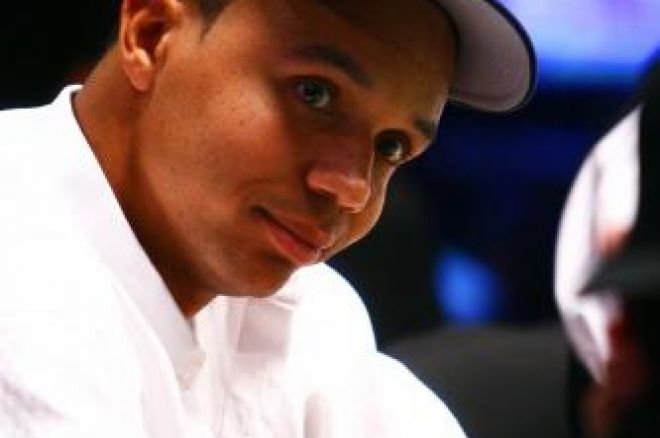 You should be playing poker not searching for news. That's why we're here. If it's going on in poker, we'll probably be telling you about it.
In Case You Missed It
OnlyPoker is giving you $15k worth of cash freerolls. There is no better time to sign up for an account. This story has the scoop on the freerolls and where you can sign up for an account.
Ever wonder what the world will be like after online poker is legalized? We do too, but unfortunately, if we could see/predict the future or we'd be betting tons of money on who will win the Super Bowl. What we can do, is give you a glimpse on What the Future Could Look Like for Online Poker.
Even though the beaches are beautiful and the sun is shining, there is still poker to be played in Aruba. One hundred eighty-eight players hit the felt for Day 1a of the Ultimate Bet Aruba Poker Classic and if you want to know who survived, you'll have to check out the Day 1a recap. Follow the action for Day 1b on our Live Reporting Page.
Set your DVR or just flip to ESPN tonight at 9 p.m. EST. Yes, we said 9 p.m., not 8 p.m., because the time changed. The WSOP is back on ESPN tonight, it is Tuesday after all and two past WSOP Main Event winners will be trying to make their run at the November Nine.
Martonas is back, and you know what that means; the high stakes action on Full Tilt has fired up again. The Online Railbird Report has who's up and who's down.
He Speaks
When Phil Ivey talks, it's like snowfall in Vegas, rare but welcomed. He's a man of few words. However, Swedish poker site Poker.se sat down with Phil and got him to do a little talking and we decided since he's stepping outside the box to actually chat, we'll just shut up for once and let you watch the video.
PartyPoker's Newest Ambassador
Formula One driver Giancarlo Fisichella has just signed on as an ambassador for PartyPoker.it.
"Poker has become a very popular pastime in the paddock in recent months with many of the drivers. I have joined two new teams recently and am delighted to be in pole position as a new ambassador for PartyPoker.it," said Fisichella.
Giancarlo Fisichella has over 200 grand prix starts, three victories and four pole positions under his belt. Not only did Fisichella sign with PartyPoker, but he has also fulfilled his dream of being aFerrari driver and will drive for them for the 2009 season.
PartyPoker is running freerolls for Italian players to celebrate their new ambassador, so sign up for an account today!
An Absolutely Great Work Study Program
The College Challenge at Absolute Poker is back. If you are currently enrolled as a student in the United States, you could win your share of $30,000 in prizes, or with the cost of college these days, the equivalent of your books for one semester.
Beginning October 4 through November 29, there are three daily qualifying tournaments. The top nine finishers of the three daily tournaments will be entered into a freeroll the next day. The top 15 of that freeroll win entry into the Main Event qualifier that happens once a week. The top six players of the online Main Event will then be flown to Los Angeles for a live final table that will be streamed online by Bluff Magazine. The winner of the live tournament will take home $10,000 for tuition.
"This tournament is a fun and easy way for college students to compete for an alternative way to pay for tuition, and we believe that this program is one of the best ways to create real added value for college students," said Absolute Pro, Matt Vengrin.
What exactly are you waiting for? Sign up for an Absolute Poker account today and win some money for books.
This One Time in Aruba...
He brought us videos from London, so of course Phil Hellmuth would do the same for us from the UltimateBet Aruba Poker Classic. He starts off on the beach, shows us the spa, a bar, and then decides to take off on a shaky run that reminds us of some Blair Witch action. Thankfully (or not), he takes us to the tournament room and proceeds to follow a hand that a certain poker babe probably would have called the clock on.
Be sure to follow us on Twitter for up to the minute news and why not add a friend to your Facebook page, it wouldn't hurt.
A Shady Lawyer?
Well, we can't say we haven't heard "shady lawyer" a couple of times. Pokerati.com has done some digging on Cyrus Sanai, the Hollywood lawyer who filed the lawsuit against Full Tilt for his client,Lary Kennedy. The Los Angeles legal community doesn't have many nice things to say about Sanai, who has been practicing law in California for 19 years with no official "uh-oh's" on his legal record. The general consensus of the legal community, it seems, doesn't quite understand how Sanai is still practicing law. Sanai even chimes in on the comments section to give his point of view, leaving us wondering whether he be prepping for a trial instead of spending his day on the Internet.
Read the full story at Pokerati.com.