The Nightly Turbo: Alec Torelli Leaves Brunson, Bwin Poker's New Boss, and More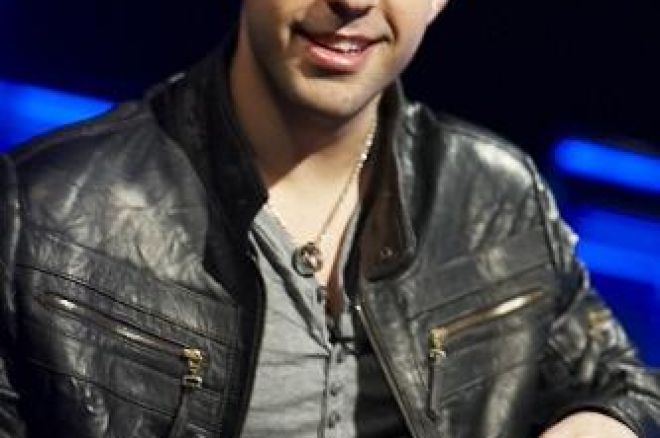 Tonight's Nightly Turbo has news about a break-up, a new boss at Bwin Poker, and more. Hope everyone had a good weekend, now let's get to it.
In Case You Missed It
Two championship rings have been handed out at the 2010 Aussie Millions. The PokerNews team is in Melbourne in full force covering all the events. Event #1 made history with the largest tournament field ever in Australia. You can find out who the winners of events 1 and 2 are here.
Poker's biggest day on the virtual felt is Sunday, so naturally, Monday is results day. Plenty of top pros made deep runs yesterday and the biggest winner of the day was "JAMA1CA2008" who won the Full Tilt $1 Million Guarantee for $225,368.33. The Sunday Briefing has the rest of the results.
Bad beats happen. Most of the time, we move on from them with no consolation for the butt kicking the poker gods put on us but sometimes it pays to lose. Steve Gedney is the recent winner of the largest Bad Beat payout to date at Caesars in Atlantic City. We tell you how much he got for losing in Man Sets New Poker Bad Beat Jackpot Record.
It's Not You It's Me
Alec "traheho" Torelli has left the Brunson 10 to pursue other ventures. The Brunson 10 is a team Doyle Brunson is putting together to represent DoylesRoom. There are five - err - four members on the team; Chris "moorman1" Moorman, Amit "amak316" Makhija, Zachary "CrazyZachary" Clark, and Dani "ansky" Stern. It is believed that Torelli left the team to be involved in a new poker site that will be starting up on the Everleaf Network.
"DoylesRoom.com confirmed that they are not renewing their contract with Alec Torelli. The online poker player is moving on to another project," said a spokesperson from the site.
The Brunson 10 was hoping to make an announcement on a new pro soon in its quest to find 10 representatives, "I'd like to see us make an announcement pretty soon. We're not at that stage right now, though, and are waiting for people to get back from the Bahamas," said DoylesRoom President Will Griffiths.
Find out more at OnlinePoker.net.
Cada's Ballin'
On January 24, former centerfielder for the Detroit Tigers Curtis Granderson will hold his All Star basketball game to benefit underprivileged city youth. Scheduled to play in the game are a whole bunch of sports stars and Joe Cada. You might remember Cada as being the youngest person ever to win the World Series of Poker Main Event. If you never heard of him, welcome back from that rock you've been living under.
"I always bring in people with a Michigan connection. It's a lot of fun for me too since I get to establish relationships with all of them," Granderson said.
If you want to see how Cada stacks up against the athletes and you'll be in Michigan, tickets are $30 and all proceeds will go to the Grand Kids Foundation.
Find out more at SeaholmHighlander.com.
Aussie Millions
PokerNews hostess Lynn Gilmartin caught up with the Hachem brother's better halves, Jeannie Hachem (Joe's wife) and Jessica Nasr (Tony's soon-to-be wife.) Jessica gives us a little sneak peek into the proposal Tony planned in Cebu and Jeannie talks about how it feels to be married to a well-known poker player.
If you're not following us on Twitter, here's the link. You should click it and follow because we're not real sure how you're getting your up-to-the-minute news and we just want you to be informed.
Bwin Poker's New Boss
Peter Bertilsson has been hired on at Bwin Poker as the new managing director. Bertilsson succeeds Carl Kilngberg in this role as Bwin makes a push to strengthen its business-to-business sector. Bertilsson was previously the president and chief executive Boss Poker and more recently the head of the technology investment business Ice House.
"To carve out a distinct and strategic B2B unit is the order of the day. It is time to evaluate, complete and enhance the product portfolio to be prepared for the future. We have convinced a true veteran of online gaming B2B to take the challenge leading this business unit. As the market environment changes in that fast moving industry, B2B capabilities will be key for the USA and Asia but also for riding the regulation wave in Europe," said Bwin co-chief executive Norbert Teufelberger.
EGRMagazine.com has more.
SEGAPoker
Remember a while back when we told you about SEGA branded online gaming sites? Well, the time has come and SEGA has opened the doors for players to win real money on SEGACasino.com and SEGAPoker.com.
Players will have the opportunity to play SEGA branded casino games like blackjack slots, roulette and poker. Getting a foot in the door with SEGACasio.com and SEGAPoker.com, SEGA is hoping to release more gaming platforms in the following year. The site is not available to players in the U.S., Japan and other jurisdictions where online gaming is prohibited.
Our only question is where can we get all the secret codes for all the secret levels?
Read more at PRNewswire.com.