The Nightly Turbo: Full Tilt Sues, Online Gambling in Florida, and More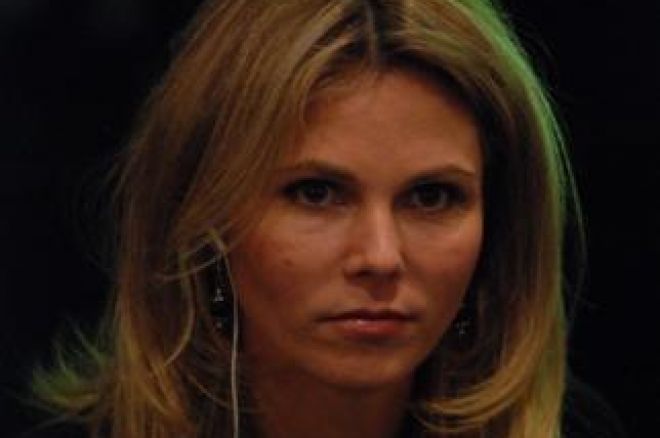 In tonight's Nightly Turbo we're bringing you the latest lawsuit Full Tilt is involved in (suing this time), the future of online gambling in Florida, and much more.
In Case You Missed It
There has been a lot of talk about data mining since the Isildur1/Brian Hastings scandal. We're not sure whether that is what prompted the latest change at Microgaming or not, but it has ended data mining on its network. Find out more about it here.
The 2010 Aussie Millions is upon us and poker players from all over have stormed Melbourne. Not only that, but the first Day 1 flight of the first event is in the books and you can find the recap here.
Ever wonder how movies that have nothing to do with poker can help your poker game? Well, we're here to show you how. Check out From the Big Screen to the Final Table to see how The Big Lebowski can help you on the felt.
The PokerStars Caribbean Adventure Main Event may be over, but the High Rollers event is still running. The final table has been set and we know you want to know who's sitting at it, that's why we're bringing you this recap.
We're sure you've all heard about the earthquake disaster in Haiti. Well poker players and online poker sites are stepping up to do their part to help. You should too. Find out how here.
Kara Scott's Party
Kara Scott has landed a deal with Party Poker. As a member of Team Party, she will play in live events around the world and will continue as a TV hostess for PartyPoker events.
"It is fantastic to have signed a deal to join Team Party. It works perfectly for me as I get the opportunity to further improve my game on the live circuit as well as carrying on presenting. I'm so excited about the future," said Scott.
Many of you know that Scott replaced AJ Benza on High Stakes Poker recently and she will be the hostess for the PartyPoker Premier League in Las Vegas in February.
"Kara is a great signing and we are really looking forward to working with her. She has historic links with PartyPoker.com after taking down the Sports Stars Challenge III and we have been super impressed by her progress since then. As well as being a great presenter, Kara is also a fantastic player with great results and the potential to go even further. We are excited about this new relationship," a PartyPoker spokesperson said .
Congratulations Kara! If you want to play against Team Party, sign up for a PartyPoker account through PokerNews, you'll get a free $50 for signing up.
Online Gaming Operators in U.K. Beware
The Department of Culture, Media, and Sport in the U.K. is talking about reshaping the country's regulatory online gambling structure.
"Online gambling has changed significantly in recent years with many European countries taking new approaches to regulation. It would be wrong of us to stand still where many things are changing around us – especially where the protection of British consumers is at stake," said U.K. Sports Minister Gerry Sutcliffe.
Part of the restructuring would require offshore gaming businesses to apply for a license to advertise and operate in the U.K. market. There is speculation that the government is also trying to raise the tax rate, but a treasury spokesperson was quick to nip that in the bud saying, "The focus of the Department for Culture, Media and Sport (DCMS) review was on the regulation – not taxation – of remote gambling … The Treasury will continue to work with DCMS to ensure that any implications for tax policy, arising from the proposals, are properly considered."
Find out more at OnlinePoker.net.
If you're not following us on Twitter, you should be so here's the link. And while you're at it, here's our Facebook link as well.
Florida Going Online?
Next week, the Florida Office of Program Policy Analysis and Government Accountability will present its assessment of online gaming to the Senate Regulated Industries Committee. Florida is just one of several states considering legalizing online gambling as a way to help their local economies. The review is scheduled for January 19 at 4:00 p.m.
Gambling911.com has more.
Tilt Suit
Full Tilt Poker is entangled in another lawsuit, but this time, it is doing the suing. The online poker giant is suing Clonie Gowen in a federal court. Full Tilt isn't seeking monetary damages other than for court costs and legal fees, but Tilt wants a statement from her stating that she does not have a one percent ownership in the company as she previously alleged.
If you haven't been following Full Tilt's legal woes, Gowen sued Full Tilt claiming that she had entered into an oral agreement with the company, which entitled her to a one percent ownership in the company and that the agreement was breached because Tilt failed to pay her distribution payments. A hearing is scheduled for February 1 and as always, if we hear anything else, we'll keep you updated.
Read more about the suit at Pokerati.