From the Big Screen to the Final Table: The Big Lebowski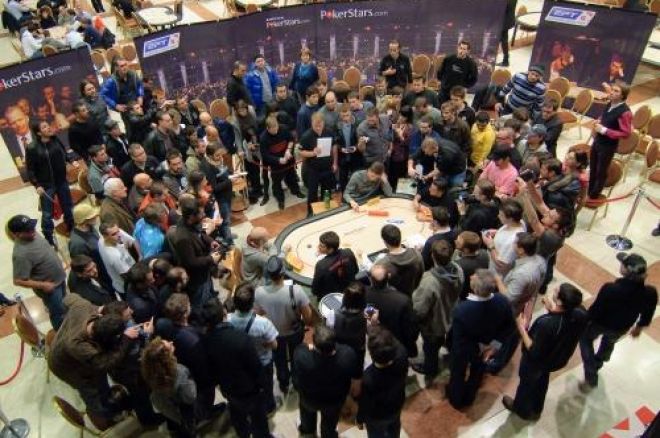 The Big Lebowksi has found a cult following thanks to the hilarious dialogue that drives the warped tale of The Dude, played effortlessly by Jeff Bridges. Although Bridges lights up the screen in his turn as a simple stoner trying to get by, the film is filled with memorable characters who steal the show, including Walter Sobchak (played by brilliantly John Goodman), the Dude's bowling partner. For poker players, several pieces of wisdom that can be found throughout the film are applicable to the game, including this gem below.
"You have got to buck up, man. You cannot drag this negative energy in to the tournament!" - Walter Sobchak.
Free your mind and your ass will follow.
One of the keys to being a successful poker player is to be able to stay mentally and emotionally fit. This means leaving all the baggage that happens away from the table at home before you sit down at the felt. In other words, no matter what happens outside of the game, you have to clear your head and focus on the task at hand if you don't want to become dead money. This doesn't mean that you don't rush home for a family emergency, but it does mean that you have to get over an argument with your wife or husband so you don't tilt off your chips.
Let go of the bad beats.
The quickest way to end your tournament life is to let negative emotions drive your play. If you suffer a sick beat, it may be best to get up and walk away from the table for a few seconds to refocus. This forces you to reassess your situation and allows you a few moments to cool your temper.
Great players learn to let the bad beats roll off their shoulders because they know they are still in the game and that there is work to be done if they want to reach the top payout spot. Don't hold on to your emotions, so tightly that you can't withstand a tough beat because it often ensures your downfall in the end.
Negative thoughts breed negative results.
Many of the world's top mental theorists believe that negative thoughts reenforce negative patterns of behavior, so it makes sense for poker players to stay focused on the positive things they are doing instead of on the potential negative results. Find a way to keep from engaging in negative thoughts because such thoughts will directly affect your decision-making process. Train your brain to highlight the positives and not the negatives if you want to give yourself the chance to capitalize when the opportunity presents itself because if you're already thinking you are going to lose, nine times out of ten, you will.
Be sure to follow us on Twitter for up-to-the-minute news and become a fan on Facebook.