From the Big Screen to the Final Table: Bittersweet Motel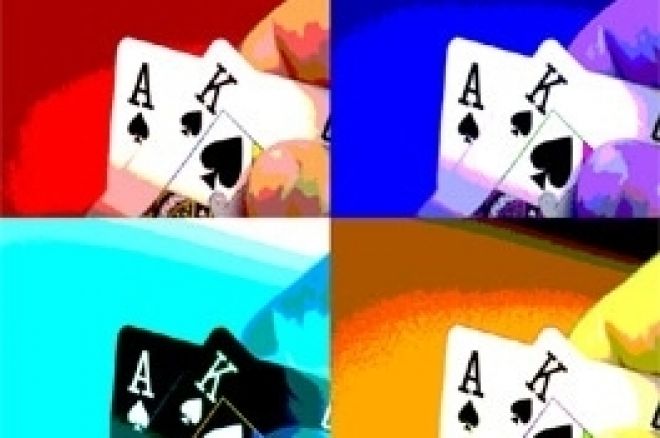 Todd Phillips' 2000 documentary Bittersweet Motel is an inside look at the rock and roll jam band Phish. Filled with witty observations from the road from the members of the group guitarist Trey Anastasio, bassist Mike Gordon, pianist Page McConnell and drummer Jon Fishman, several of these gems are applicable to poker, but this line from Anastasio stands out as the movie's most applicable quote for poker players who are looking to improve their games.
"I think as long as your intention is pure, and you know what you're in it for, then you're alright." - Trey Anastasio
Remember to play for the love of the game.
Sometimes when you get wrapped up in the monetary side of the game, it is easy to forget why you started playing in the first place. Most players fall in love with the camaraderie and the competition before they get hooked on the financial aspect. Unfortunately, as time goes on, people have a tendency to forget about what first attracted them to the game because they are too concerned with results to enjoy themselves at the tables.
The purity of the game lies in a player's technique.
Part of becoming a poker player is loving yourself enough to learn how to become a champion. In other words, players need to seek out the tree of poker knowledge if they want to ascend to a higher plane of poker prowess.
If you are committed to being a serious player, the most logical thing to do is to accept that you can always learn something new about the game by trying to find out why people do the things they do on the felt whether it is through observation, analysis or discussion. This fearless pursuit of perfection is a common characteristic of those looking to reach the game's highest levels where the sport is played in its purest form.
Make sure your passion for the game isn't consumed by the compulsion to play.
Poker is a great game, but it may be too much for some people, especially those prone to compulsive behavior. If you start playing and you find yourself in over your head, it is time to consider another pastime. This is especially true for online players as it is even easier to ship money during play than it is during live action because you aren't actually pushing the chips forward to the pot. Playing online makes the reality of losing big amounts of money less tangible than when playing live.
One way to keep from becoming hooked by the game is to make sure you never play limits over your bankroll. Another is to make sure you don't let the game take over the different facets of your life such as relationships, finances and friends.
In the end, it is important to recognize when playing the game has become a bad thing for you so try to keep a mental check list that will keep you from hurting yourself over the long run.
For more game improvement tips, check out our strategy section, and be sure to follow us on Twitter too.