Man Sets New Poker Bad Beat Jackpot Record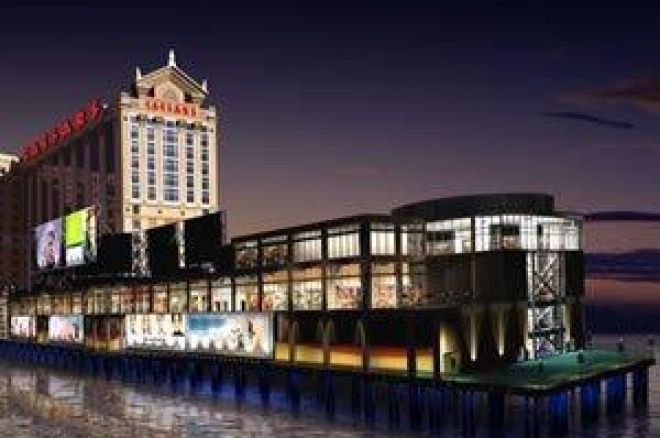 It isn't often that a player takes a monster beat and still finds himself a winner, but for Steve Gedney, his recent Bad Beat Jackpot win at Caesars Atlantic City paid off in spades when his quad fours fell victim to rivered quad Aces. Although he lost the hand, Gedney walked away a monster winner, taking the record for the largest Bad Beat payout to date — $553,958.
The heads at Caesars are thrilled that Gedney's win has helped draw attention to the casino's poker room. "This is an unforgettable day for everyone at Caesars, especially our loyal players and dedicated poker team," said Joe Domenico, senior vice president and general manager of Caesars Atlantic City.
"The energy building in our poker room over these past months has been incredible and to see it culminate in this record setting jackpot couldn't be more rewarding. As the leader in table games action in Atlantic City for over 30 years it seems only fitting that this record Bad Beat Jackpot stay at Caesars," he said.
The Bad Beat Progressive Jackpot at Caesars Atlantic City is a prize paid when the four-of-a-kind is shown down and the player loses to an even stronger hand held by another player. When a jackpot is won, it is split among all players sitting at the table at the time of the bad beat with the losing hand getting the largest share. The breakdown sees 50 percent go to the losing player, 25 percent goes to the winning player, and the remaining seven players that the table see the last 25 percent equally divided amongst them.
Bad Beat Jackpot Payouts:
Losing Hand, First Place: Steve Gedney - $276,979.
Winning Hand, Second Place: Chris Dobrzanski - $138,489
The remaining seven players at the table each took home $19,784.
Follow us on Twitter for up-to-the-minute news, and also become our fan on Facebook.