The Nightly Turbo: Total Poker Player, a Merger, and More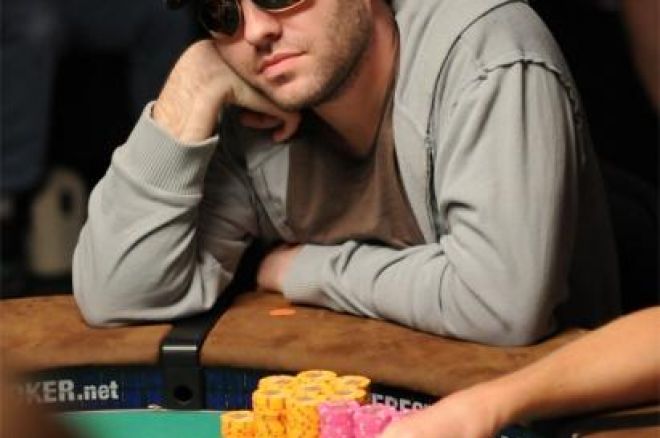 It's the start of the week and we're back at it again. We're searching the web so you don't have to. Here are the top poker stories of the day. Read, impress your friends with your new-found knowledge about Sky Poker's Total Player, an interesting Merger between Bwin and PartyGaming and more, and then tell them where you found it.
In Case You Missed It
We all know Sunday is poker's biggest day on the virtual felt. Yesterday was no different. Check out the Sunday Briefing to find out who won the big bucks.
If you're thinking about heading to the 2010 Aussie Millions, you might be wondering about what the hotel and casino venue has to offer. We want to make sure you have a good time, so we put together a brief guide so you can plan. PokerNews Jet Set: Melbourne Part 1 has the scoop.
Christmas, Hanukkah and New Year's Eve are standard for December. So is the Doyle Brunson Five Diamond World Poker Classic. It started today and as always, and big names are expected to turn out for the event.
Sky's Total Player
Sky Poker premiered its new reality show, Total Player, on Saturday. The show will follow poker mentors and 18 candidates they select and hope to turn into professional poker players by the end of the 13-week series. If you've seen the reality show X-factor, you'll be familiar with the format of Total Player. Ex-cricketer Ed Giddens, Matt Broughton, and poker analyst David Tuckman decide who will progress each round, and the public will eventually decide on a winner.
Fifty of the best cash, MTT and SNG players from Sky Poker's felt will be chosen as candidates for the mentors to choose. The mentors will then choose six players each. Each week, candidates must complete a series of challenges to progress in the competition. The winner of the show will receive buy-ins for three tournaments: a £100 tournament, a £1,000 buy-in tournament, and a $10,000 buy-in for the World Series of Poker Main Event in Las Vegas.
"Total Player will contain everything that has made Sky Poker so popular: it will deliver a great deal of excitement and opportunity to our playing community; an educational element; and, of course, the chance to win big. I'm particularly excited that Total Player will offer Sky Poker players at all levels, an opportunity to showcase their potential and realise a dream of sitting with some of the biggest names in world poker," said the head of poker at Sky Betting and Gaming, Des Duffy.
OnlinePoker.net has more.
Suing Mad
Two Plus Two Publishing LLC, founded by Mason Malmuth, has filed suit against Anthony Scocozza, Jacknames.com, and Russell Aaron "Dutch" Boyd. The suit claims that Scocozza registered an Internet domain name that infringes on the Two Plus Two trademark and uses the phrase Two Plus Two.
The suit also claims that Jacknames and Boyd registered a domain name using the phrase Two Plus Two and linked the domain to a poker strategy and gaming web site. The suit also claims cybersquatting, trademark infringement, unfair competition, deceptive trade practices, and intentional interference with prospective economic advantage. Scocozza also has a copyright count on his suit.
According to the law suits, "Defendants' actions have disrupted or are intended to disrupt Two Plus Two's business by, among other things, diverting web users away from Two Plus Two's Web sites and forums."
According to an e-mail from Scocozza, he has nothing to do with the web site in the lawsuit against him. Boyd said, "It is never fun to be sued, especially by someone you look up to and respect professionally. "The lawsuit he is bringing against me is based on a domain name that he currently owns:`twoplustwopoker.com.' It is without merit and is designed to encourage me to pay him off or face a substantial legal bill defending myself against it."
The Las Vegas Sun has more.
A New Way to Gamble
There's a new toy in town. The "eDeck" is available at three casinos in Las Vegas and gets you in on some real-money action à la iPhone style. The Venetian, Palazzo, and M Resort are the three casinos that offer this as of now. The product was developed by Cantor Gaming and although it's more for sports betting and blackjack, that's not stopping Doyle Brunson from hawking it.
The ad featuring Brunson has been airing over the past few months in Las Vegas and shows TexDolly playing a live game of poker, sports betting and playing blackjack without skipping a beat. It's perfect for all you degens out there.
Check out Pokerati.com for more.
Make sure you're following us on Twitter. It's the best way to get up-to-the-minute news.
A Bwin Party?
Rumor has it that Bwin and PartyGaming are discussing a merger worth over £2 billion. TimesOnline reported speculation of the merger on Thursday and both companies are expected to face pressure from the Takeover Panel to clarify their positions.
Bwin recently walked away with the 2009 eGaming Review award for Operator of the year, beating out PartyGaming. In April, PartyGaming paid $105 million to settle a case with the DoJ that would keep them from being prosecuted over its activities in the U.S. before the UIGEA. Since settling with our favorite uncle (Sam), PartyGaming has taken over Cashcade, the owner of Foxy Bingo, for £96 million and has acquired WPT Enterprises for $15.3 million. In September, Bwin acquired Gioco Digitale for €115 million.
According to TimesOnline, a close source says that talks of the merger are still in the early stages. The source also says that precise terms have not been agreed to yet. The rumor is that the merger would be one of equals. PartyGaming's market value is at about £1 billion and Bwin is about £1.2 billion. Analysts say that PartyGaming has the capacity to fund an outright acquisition in cash and shares.
Find out more at TimesOnline.com.