The Nightly Turbo: Schwartz Comes to Vegas, Full Tilt Poker is Rushed, and More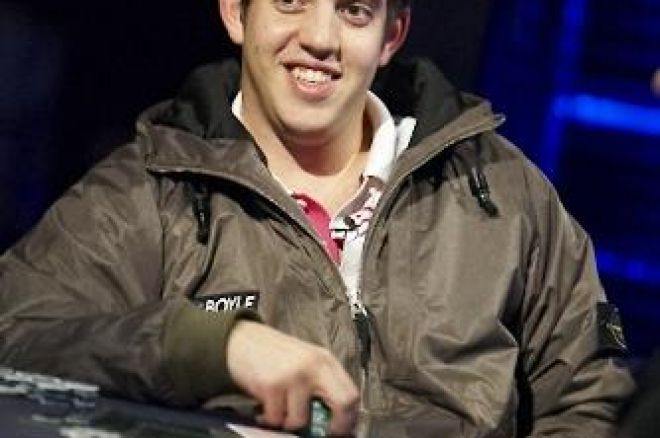 In tonight's Nightly Turbo, we're going to let you in on when you can catch Luke "FullFlush" Schwartz in Las Vegas, Full Tilt Poker's newest poker format, and more.
Bankroll looking a little low? Wondering how to beef it up? Check out Bankroll Builders for one way of adding to your roll.
We're back at it, bringing you news outside the gaming industry in hopes of making you more well rounded. Check out Inside Gaming for all the nonpoker news you need to know right now.
Thinking of heading to France for the latest stop on the PokerStars European Poker Tour? You'll need to read the PokerNews Jet Set for everything you need to know before you get to Deauville.
Getting a Piece
Players on Microgaming's Tell Gaming are not only playing for money, but they're playing for a chance to own a piece of the company. Since their founding, Tell Gaming has given away about 20 percent of its company to loyal players.
Up for grabs now, is an additional 5 percent of the company. "We're grateful to our players and rewarding them with a stake in our company is something we are very passionate about, and we hope to pay an ever higher dividend to our players within the next 12 months, as Tell Gaming continues its expansion," said Tell's marketing manager, Thomas Jonsen.
Now if only we could figure out a way to get shares in all the other online sites as well.
Read more at OnlinePoker.net.
Aussie Millions
The PokerNews Team is down under for the 2010 Aussie Millions and Lynn Gilmartin caught up with Event #4 winner, Annette Obrestad, shortly after her win and gives us a tour of who is left in the field of Event #5.
Be sure to follow us on Twitter for up-to-the-minute news.
Going Once, Going Twice, Sold!
We're not sure how the guys at Wicked Chops Poker came across a World Series of Poker bracelet for sale on eBay. We're assuming they were searching for something we don't even want to know about, or maybe someone told them about it, either way, T.J. Cloutier is apparently selling his 2005 WSOP bracelet on eBay.
Now we know you can't believe everything you read on the Internets, but this seems pretty legit. The starting bid is $2,999.
Want to own a WSOP bracelet? Check out WCP for more details on this one and it could be yours.
PartyPoker Premier League IV
We've just received confirmation that controversial poker playerLuke "FullFlush" Schwartz will be making his way to Las Vegas this February for the PartyPoker Premier League IV.
The PartyPoker Premier League IV boasts a $100,000 buy-in and will pit some of today's top professionals against each other. One amateur will receive the chance of a lifetime when he or she wins a spot on the felt to play against the greats by competing in a series of sit and goes against 15 other amateurs. On top of winning entry into one of poker's hottest events, one amateur will also get the opportunity to sport the PartyPoker patch for a year, by winning a $100,000 contract.
The total prize pool of the Premier League this year will be $1.5 million ($300,000 of which will be added by PartyPoker). Party's newest team member, Kara Scott, will host the Premier League. We're sure to see fireworks with Schwartz in the field, just make sure he knows whether the sandwiches at the cafe are free or not.
Sign up for a PartyPoker account today.
Rushin' Around
Full Tilt Poker has unveiled its newest form of poker recently. The format is called Rush Poker. It's being called "the world's fastest poker game," and for good reason too. The idea of Rush Poker is to minimize wait time between hands and keep players in the action all the time.
Players partaking in the Rush style of play will all enter one large player pool and will face a different set of opponents for each hand they play. Once a player folds, he or she will instantly be moved to another table for the next hand.
"Rush Poker is the greatest innovation in online poker since poker started on the Internet. Rush Poker is an amazingly fast-paced game. You always have a decision to make; you're never waiting for other players to finish the hand," said Team Full Tilter Chris Ferguson. We think it's a great format for all you action junkies out there.
To play Rush Poker on Full Tilt, you need an account. Here's how to get one.