The Nightly Turbo: Assault at the Poker Table, Poker After Dark, and More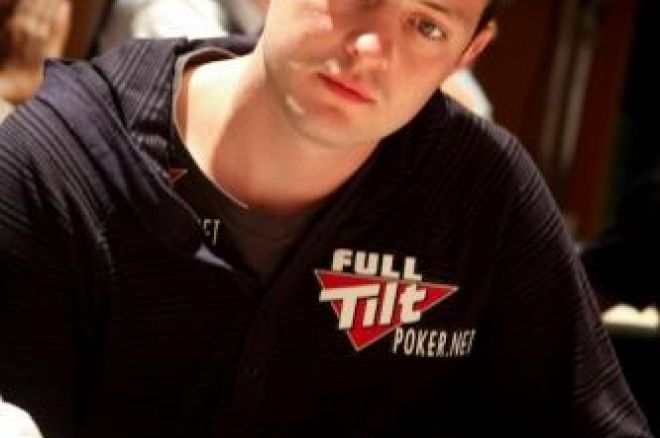 The Nightly Turbo is bringing you the day's top news stories all in one place. We know you're too busy beating up on the fish to worry about searching for the news, so we decided to bring it to you.
In Case You Missed It
Yesterday was Sunday and you know what that means — the Sunday Million. "Ran77" walked away with the biggest payday yesterday and some of online poker's top pros did very well for themselves. Check out the Sunday Briefing for the results of online poker's biggest day.
January in Australia means it's Aussie Millions time. This event, introduced in 1997, has grown every year, and next year, from Jan. 14 to 31, over 800 players are expected to hit the felt. Find out more about the tournament in Aussie Millions Keeps on Growing.
The House Financial Services Committee held a hearing last week to discuss poker and Internet gambling. In case you didn't catch the hearing or our recap of it, we've outlined a few Key Issues from it.
Slowly but surely wins the race, or in our case, slowly but surely we'll see an end to the "durrrr" Challenge. During 588 hands last night, Antonius began trying to take the lead back. Check out our "durrrr Challenge" recap for more.
Poker After Dark: Railbird Heaven
The finale of the fifth season of NBC's Poker After Dark will span two weeks, and you can look forward to unprecedented action. Anything goes in terms of betting in the high-stakes cash game this time around. Patrik Antonius, Daniel Negreanu, Gus Hansen, Phil Ivey, Tom "durrrr" Dwan, and Phil Hellmuth are all hitting the felt for the finale.
The players will draw for seats but half way through the session they will redraw so the second week will see them sitting somewhere new creating a different dynamic. The minimum buy-in is $100,000; the maximum is $250,000. Blinds start at $200/$400 but will increase to $300/$600. Prop bets are also allowed, creating swings for the players that are described as "mind-boggling."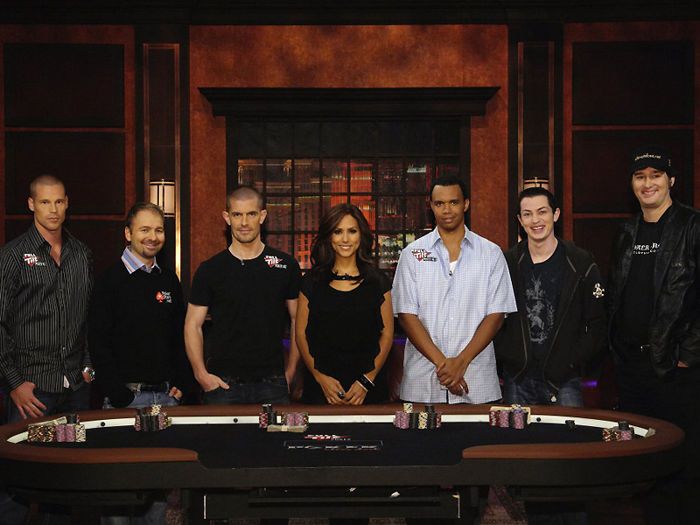 Railbird Heaven premieres on NBC Dec. 7 at 2:05 a.m. Head on over to PokerAfterDark.com for more.
Cowboys Full
The New York Times Book Review has put out its holiday gift guide for the 100 Notable Books of 2009. Jim McManus' Cowboys Full: The Story of Poker comes in at number 57, give or take a few. The list isn't really numbered, and we're too lazy to check it twice. We're not Santa Claus for crying out loud.
Pokerati.com has more.
Assault at the Poker Table
Last week a fight broke out at the Asia Pacific Poker Tour High Roller event. Well, it seems as though some people are taking "battle on the felt" a bit more literally than we'd like. According to Bryan Devonshire on TwoPlusTwo, during the nightly second chance tournament at the Bellagio Sunday night, Tony Korfman choked a guy, after bubbling the tournament.
That might not be the case exactly. Korfman took to Devonshire's blog to set the record straight. "i did not bubble. said punk bubbled then slammed his stack toward the guy that won the hand. punk was pissed because guy rivered him with a gutterball. then he had the balls to question weather the guy had him covered with part of his chips in the pot, part on the floor and part in the guys stacks. i then mother ****ed him for being a prick and chaos ensued. i always defend the dealers, floormen and players that dont defend themselves. these types of punks should have been spanked when they were a kid. actually im sorry i didnt pants him and take him over my knee. that would have been a great lesson for him. tk"
According to Devo, Korfman has been eighty-sixed and must petition Bellagio tournament director Jack McClelland, who will then make a decision. Can't we all just play poker and not worry about leaving the table with a black eye or gasping for breath from a choke hold?
Read more at TwoPlusTwo.com.
Full Tilt Poker Million
James Akenhead is having one heck of a year. He final-tabled the World Series of Poker Main Event and the World Series of Poker Europe Main Event. Now he has just won the Full Tilt Poker Million VIII title and $500,000.
"I've made lots of final tables but not come first so to win such an event as big as Poker Million is just fantastic. I think I played really well tonight. I trusted my instincts and my reads and I didn't make many mistakes throughout the whole tournament," he said.
The final table was stacked with poker pros. CardRunners' Taylor Caby finished seventh, poker's resident bad boy, Luke "FullFlush" Schwartz, came in fourth, and the short stack going into final table play, Juha Helppi, finished in second.
Full Tilt Poker Million VIII Results
1. James Akenhead - $500,000
2. Juha Helppi - $250,000
3. Dag Martin Mikkelsen - $200,000
4. Luke Schwartz - $150,000
5. Craig Wakeham - $100,000
6. Peter Vasilou - $75,000
7. Taylor Caby - $50,000
Find more at PokerPlayer.co.uk.
Your Facebook page can use another friend, so add us, and follow us on Twitter for up-to-the-minute news.