The Nightly Turbo: Petition to Get Rid of Bellagio Rebuys, Casino Infected, and Cake's Plan for a Bracelet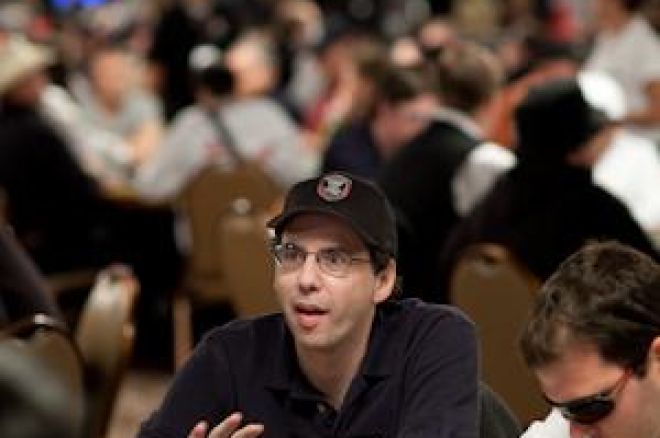 Tonight we're bringing you news on the petition to get rid of the rebuys at the Bellagio's Five Diamond, a casino that got infected, what Cake Poker is planning on doing with their new piece of WSOP hardware, and what the pros think of the Nightly Turbo.
In Case You Missed It
The PartyPoker Premier League IV has added their final member. We could tell you who it was, but that would take the fun out of you reading this.
We're bringing you news outside the poker world again, hoping to make you a little more well rounded. Check out Inside Gaming for more.
The 2010 Aussie Millions Main Event is headed into Day Four. If you've missed a bit of the action, not to worry, we have you covered. They're down to 18 and you might want to check out who's still in the running for the title, so we wrote this recap.
The Aussie Millions wasn't the only tournament going on recently. TheSouthern Poker Championship crowned a winner recently and we're pretty sure you may have heard of him. It's his second title and if you can't figure it out by that, you'll have to read this.
Do You Love The Nightly Turbo?
You read it every night so we're hoping you love the Nightly Turbo. We caught up with a few pros down in Melbourne at the 2010 Aussie Millions to see how they felt about the Nightly Turbo.
If you're not following us on Twitter, you should be. And while you're at it, become a fan on Facebook.
Rebuy!!!
When the initial schedule for this April's Five-Diamond Classic was released, many people thought it was some sort of typo. The schedule included 17 $1,000 buy-in rebuy tournaments and nothing else but a larger buy-in main event. Well, unfortunately this was no typo. Bellagio was dead serious about this two-and-a-half week rebuy festival, so much so, in fact, that it's sure to leave Allen "The Chainsaw" Kessler rolling around in convulsions.
While so many other tournament series' eliminating rebuy tournaments, it just doesn't seem to be the logical choice for Bellagio to be going in the opposite direction and changing EVERY preliminary event to a rebuy. Faced with such change, players decided to fight back. Led by Scott Clements, players petitioned the Bellagio to revert to a more well-rounded schedule, but the Bellagio has said "thanks, but no thanks."
With so many options for poker players around the world these day's, it'll be interesting to see how many line up with a handful of yellow chips ready to plunk off their chips in a state of rebuy-tilt-induced insanity.
Pokerati's got more, as well as a link to the original thread.
More Cake Please
Eight new rooms have been added to the Cake Poker Network. One is UnabomberPoker.com. Phil Laak will be the face of the room, playing on the site regularly and keeping a blog. Players will get the opportunity to win some unique prizes on the site, such as getting a chance to play against Laak in his monthly home game in LA.
"We knew we wanted to launch the sickest poker site possible. By joining a network that focuses on player rewards and accepts players worldwide, we knew we would be starting out on the right track. I love getting involved from the ground up. I'm even blogging regularly on the site at UnabomberPoker.com/Blog," Laak said.
In addition to UnabomberPoker.com, Cake has added 7WinPoker, RedbackPoker, AmsterdamsPoker, SafariCasino, DimeLineSports, R2RPoker, and BurroPoker.
"The Cake Poker Network has been able to successfully collaborate with these and many other renowned brands in the online poker world, with many more exciting additions coming in 2010, due in a large part to its flexibility and commitment to work with its partners to find a unique solution that benefits all parties involved," said a statement from the Cake Poker Network.
Find out more at 4Flush.com.
And The Bracelet Goes Too...
Yes, yes, we already know that T.J. Cloutier's 2005 World Series of Poker bracelet was sold on eBay, and yes, we also told you that the fine folks at Cake Poker bought said bracelet, but we now know exactly what will be done with it.
Well, after the obvious wild party photos and $10 dealers choice home games where the winner takes home a WSOP bracelet for the evening, Cake Poker is doing something absolutely amazing with the bracelet: returning it to its rightful owner, T.J. Cloutier.
A word of advice Mr. Cloutier: hold on to it this time. A piece of World Series of Poker history is priceless.
Read more over at Cake Poker's blog here.
It's Not the Flu
Harrah's Cherokee Casino and Hotel in North Carolina recently had an outbreak of a highly contagious norovirus. About 246 people were taken to the hospital for treatment.
There are a number of different ways the norovirus could have been transmitted, such as in contaminated food or water or by person-to-person contact. The virus usually occurs in closed or semi-closed communities.
The casino remained open for business but everything was being sanitized with bleach. Infected staff were asked to stay home. Infected patrons had what we would like to call flu-like symptoms. North Carolina health officials have confirmed that it is now safe to return to the casino.
OnlinePoker.net has more.