Aussie Millions: Main Event Day 3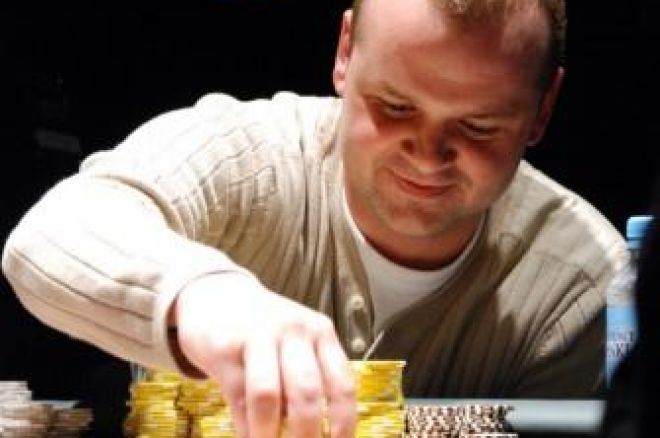 Day 3 of the 2010 Aussie Millions Main Event began with 83 players; by the end of the day, only 18 were still standing. The players got into the money in Day 3 as well, and 72 didn't home empty handed. The remaining 18 will come back on Friday to play down to the final table.
Joseph Sevian was the bubble boy of the event. The hand pitted aces against kings with both hands hitting their sets. Peter Jetten came out of the hand as the survivor and Sevian would hit the rail.
The third day of play saw plenty of highs such as the rise of Kosmas Dratsas, the resilliance of Steven Topakas who battled from the short stack all day to reach Day 4, and the remarkable play of two very talented women — Annette Obrestad and Jessica Dawley — who both made it through to Day 4.
Your overnight chip leader is Dratsas, following closely behind by Betfair ringers Obrestad and Sorel Mizzi.
Final 18 (in chip stack order):
Kosmas Dratsas - 1,792,000
Annette Obrestad - 1,711,000
Sorel Mizzi - 1,695,000
Jurgen Wenigwieser - 1,626,000
Stephen Shelley - 1,241,000
Dan Shak - 1,144,000
Frederik Jensen - 1,144,000
Tyron Krost - 953,000
Jens Kerper - 886,000
Peter Jetten - 642,000
Steven Friedlander - 494,000
Elliot Smith - 334,000
Pierre Aoukar - 310,000
Jessica Dawley - 295,000
Joel Dodds - 242,000
Steve Topakas - 191,000
Fouad Chaptini - 183,000
Kosta Varoxis - 183,000
Play is scheduled to resume at 12:30 p.m. local time. Follow the PokerNews Live Reporting Team for continued coverage of the 2010 Aussie Millions Poker Championship Main Event, from Crown Casino in Melbourne, Australia.