EPT San Remo 2010 Day 1a: Rybin on Top, Others Stuck on Bus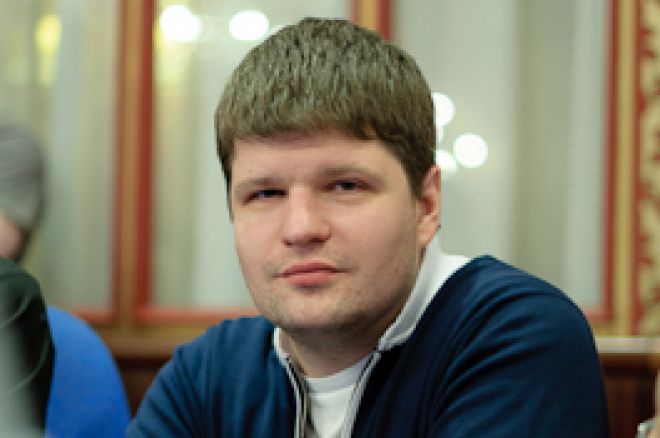 Renowned for its excellent food, fabulous Cote d'Azur beaches and old-world charm, not to mention its impressively grand casino, San Remo has always been the most popular stop on the European Poker Tour circuit. This year looks to be no exception. When registration closed on Day 1a, 585 runners had qualified, bought in or otherwise secured their seats, and we could well see last year's record of 1,178 broken come tomorrow. Of the 585 starters, just 274 remained at the end of the day. Russian unknown Alexey Rybin was in pole position come home time, on 213,100. Just a whisker behind him was native Italian Manuel Coppola on 212,000, and nobody else managed to break the 200,000 mark.
Team PokerStars Pro Dario Minieri found himself in possession of a big stack early on after his pocket kings cracked Max Heinzelmann's aces. Minieri couldn't maintain his big stack status though, and finished the day on a below-average 41,800. Similarly, young Frenchman Ludovic Lacay got off to a great start, but he did one better and actually busted just before the end of play, getting his chips in with ace-king on the turn of a raggy board and finding himself up against pocket queens. A blank on the river, and he was gone.
Those who did manage to hang on to the chips they won during the day included Evgeniy Zaytsev, Jakob Karlsson, Oleksandr Vaserfirer, Isabelle Mercier and EPT Copenhagen champion Anton Wigg. All finished up on healthily above-average stacks. Also still in the running, albeit on more modest stacks, are Antony Lellouche, recent EPT Snowfest winner Allan Bække and Team PokerStars Pros Luca Pagano and Jude Ainsworth. Bringing up the rear with fewer chips than they began the day with are Team PokerStars Pros Arnaud Mattern, Juan Manuel Pastor and Michael Keiner.
Also of note, a rather unexpected appearance was put in by Mike "Timex" McDonald. Following his blog post saying that he was thinking of exploring life outside professional poker, it came as something of a surprise to see him back at the tournament tables. He explained to PokerNews' Gloria Balding that he never meant to imply that he was quitting poker completely, but rather that he had already fulfilled his poker ambitions and wanted to see what the rest of the world could offer. McDonald now has several days on his hands to find out what the town of San Remo can offer, at least — he busted out before the end of play and will not be returning to the Main Event on Day 2. Nevertheless, you can check out that interview with Glo here.
As we head into our second start day, one extremely unusual situation could possibly affect player numbers for Day 1b. A number of players found themselves stranded in London when all flights were grounded because of an ash cloud from a volcano that erupted in Iceland. This delay, plus the fact that trains in France are on strike, prompted PokerStars to organize a bus to ferry (literally) the more determined players to San Remo. Barry Greenstein, Peter Eastgate and Dan O'Brien are among the intrepid unfortunates who will be taking the bus. Oh, to be a fly on the wall in that vehicle. They will be traveling through the night and are scheduled to arrive in San Remo just in time to start Day 1b. We'll be watching the progress of this singular coach trip closely.
Whether or not Greenstein and the others make it, tomorrow is another day at the Casino San Remo, and it's expected to be a big one. The PokerNews Live Reporting Team will be on the floor from noon local time to bring you all the action as it happens, and you'd be a fool to miss it.
Follow us on Twitter for up-to-the-minute news.