The Weekly Turbo: The Ivey Room, a New WPT Stop, and More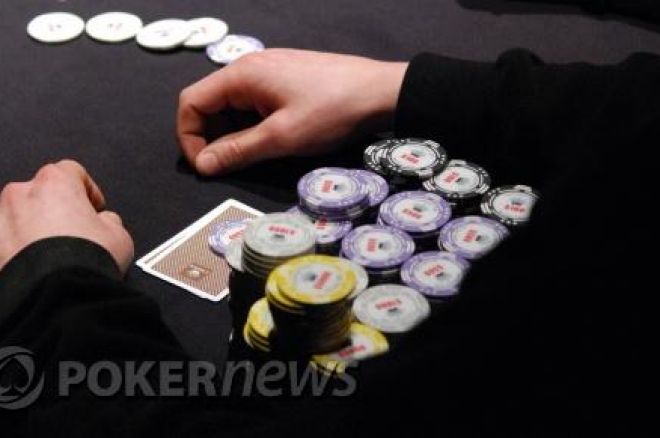 Miss any Nightly Turbos this week? Well, you missed news on The Ivey Room, a new World Poker Tour stop, and more.
6th Street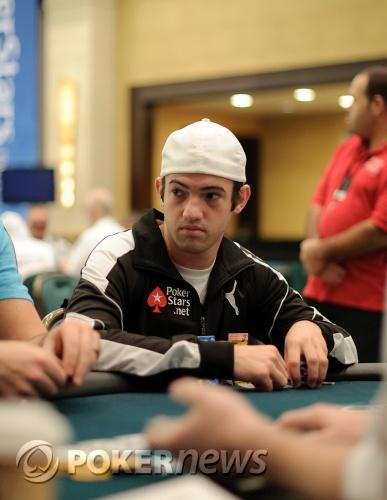 Joe Cada chronicled his life from the time he made the 2009 World Series of Poker Main Event Final Table until just after he won it in November. A preview of it was uploaded to YouTube and before we knew it, the TwoPlusTwo community grabbed hold. As always, it's about 50/50 in the thread on "fail" or "cool" status.
Quite possibly regretting his decision, Cada has pulled the plug on his role in the series. He posted his thoughts on the preview in the thread and had this to say, "Don't really know what to think of it because some of the scenes are pretty embarrassing that I wish didn't make the trailer..." Rumblings from our Live Reporting staff in San Remo say that he's no longer doing the show.
That's obviously not the entire post, but we like to keep things short here, so you're going to have to check out the thread on TwoPlusTwo for more.
The Ivey League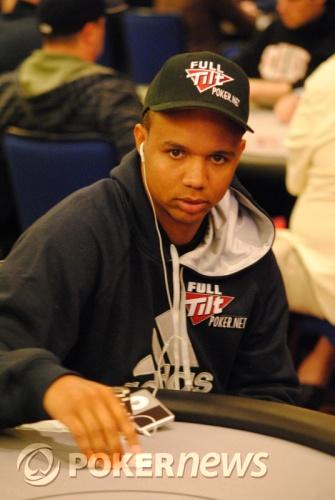 Invitations have been sent out for a $1 million poker invitational celebrating the opening of The Ivey Room. Yes, it seems that those rumors of a poker room dubbed with the name of one of poker's greatest aren't just rumors.
The Ivey Room will open at the Aria Resort and Casino at CityCenter in Las Vegas on May 22. An invitation-only poker tournament is scheduled with a $100,000 bounty on Phil Ivey's head. The winner of the invitational will compete in a heads-up match against Ivey for $250,000.
Pokerati.com has more.
Women in Poker Hall of Fame
The Women in Poker Hall of Fame has changed the way it is doing things regarding the process for nominations of this year's inductions. Previously, it was a members-only nomination process. This year, anyone can nominate a candidate for consideration.
There are three requirements:
Must have been active as a player or industry leader for a minimum of 15 years.
Must have contributed to the world of poker in a significant way.
Must be a proponent of women's poker - meaning that even if she doesn't play them, she must support women's events.
Voting will also be available to the public and will account for 50 percent of the results. Inductees and board members will account for the other half of the results.
Read more about it here.
New World Poker Tour Stop
The World Poker Tour is expanding its reach across the globe with its newest stop scheduled for the 2010–2011 docket in France. The WPT Amneville series will run from October 30 through November 6, with the €3,500 Main Event beginning on November 2.
"The Casino d'Amneville is located at the perfect crossroad for European players, with close proximity to Luxembourg, Germany, Belgium and the Netherlands. We are delighted to welcome the World Poker Tour to Amneville for this unique French tournament," said Christophe Schanne, general manager of the Casino d'Amneville.
A variety of qualifiers for WPT Amneville will be running at Aviation Club de France and The Grand Casino Basel in Switzerland. Super-satellites will be running at the Casino d'Amneville, as well, from October 29 through November 1.
Check out WorldPokerTour.com for more.
House Arrest
Daniel Tzvetkoff was taken into custody last week as the first person to be accused of UIGEA violations. He awaits trial on four charges related to UIGEA violations, money laundering, and bank fraud of more than $500 million. Tzvetkoff faces 75 years in prison if convicted.
A Las Vegas federal judge granted Tzvetkoff bail even though prosecutors objected, claiming he was a flight risk. It is believed that he has $100 million in cash hidden somewhere, and that coupled with the fact that he is a foreign national, was the cause for concern of the prosecutors.
Tzvetkoff's father put up his $1.2 million home in Australia as a guarantee that his son would show up at federal court in New York's Southern District. His father has said that he will drive his son to NYC from Las Vegas to ensure he appears in court.
Pokerati.com has more.
Team PokerStars Pro Canada
PokerStars has announced the newest additions to the Team PokerStars Pro Canada Team. Joining Daniel Negreanu and Darus Suharto, newcomers Greg DeBora, Patrick Pezzin, Marcello Del Grosso, and Anh Van Nguyen will now be repping the Canadian flag on a patch on their shoulders. Congratulations to the new pros!
Want to take on one of the newest members of Team PokerStars Pro Canada? Sign up for a PokerStars account today.
Krost's Party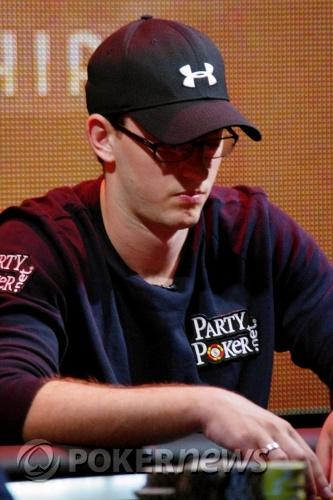 Aussie Millions 2010 winner Tyron Krost has just joined Team PartyPoker. The 23-year-old, who won $2 million AUD at the southern hemisphere's biggest poker event, will become a global ambassador for the site. His first big event wearing the PartyPoker colors will be at the World Poker Tour Grand Prix de Paris in May.
"Tyron crushed the field at the Aussie Millions and it is a pleasure to get him on the team. When I first saw him I thought he may need a trike but now I expect him to be a Tour de Force in the poker world! There is so much more to come from him," Team PartyPoker member Tony G said.
Krost joins The G, Mike Sexton, Kara Scott, and many more on the team. Want to play against the Team? Sign up for a PartyPoker account today.
EPT San Remo
TheEuropean Poker Tour San Remo is in the books. Liv Boeree has beaten the record-breaking field and Gloria Balding caught up with her just after the win to discuss how it feels and what she's going to do with the over €1 million first-place prize.
Follow us on Twitter for up-to-the-minute news.