PokerNews Op-Ed: Casting the Tournament of Champions, Part 2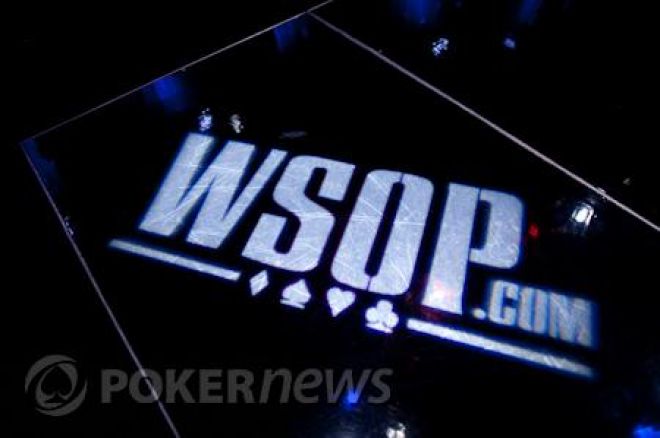 When we left off, I'd put my first group of World Series of Poker all-stars "through to Hollywood," giving them seven of the 20 available votes on my WSOP Tournament of Champions ballot. With Doyle Brunson, Johnny Chan, Allen Cunningham, Phil Hellmuth, Phil Ivey, Daniel Negreanu andErik Seidel already in, I had 13 votes left to cast and 27 players remaining in my "casting pool."
Players remaining: David Bach, Humberto Brenes, Brandon Cantu, Bill Chen, Scott Clements, Freddy Deeb, Peter Eastgate, Chau Giang, Matt Graham, Barry Greenstein, Ryan Hughes, John Juanda, J.P. Kelly, Alex Kravchenko, Erick Lindgren, Jeffrey Lisandro, Vitaly lunkin, Jeff Madsen, Jesper Hougaard, Greg Mueller, Annette Obrestad, Brock Parker, Max Pescatori, John Phan, Tom Schneider, J.C. Tran
However, like Paula Abdul running down the hallway to give some mop-topped kid from small-town Texas a second chance at a golden ticket, I looked at this list and realized the casting pool was missing one name.
Eric "basebaldy" Baldwin simply killed it at the WSOP last year, winning his first bracelet by topping a field of 2,095 in one of those massive $1,500 no-limit hold'em events. A week later, he finished third in the $10,000 World Championship Pot-Limit hold'em event, and last month, he won over a million dollars at the $25,00 World Poker Tour Championships, finishing runner-up to David Williams. Baldwin is an extremely worthy candidate and perhaps he should have made the short list in the first place, but his success at Bellagio sealed the deal for me.
Twenty-eight names, 13 spots. It's time to make some difficult cuts. It's called show business, kids, not show friends. Humberto Brenes has been a cashing machine at the WSOP and has worked incredibly hard to promote poker in his native Costa Rica and all around Latin America. However, his last bracelet win was in 1993. Similarly, Chau Giang has racked up dozens of cashes but has not won a bracelet in six years. Bill Chen made an additional 14 cashes and three final tables since his double bracelet win in 2006, but let's be honest. Bill Chen does not exactly make for exciting television. And then there is Annette Obrestad. She's one of the best no-limit hold'em tournament players in the world and frankly, scares me. She's that brilliant a player and already has a bracelet going in to her first year of eligibility to play in the U.S. But that's the thing. It's her first year of eligibility. Obrestad will do great things this summer and for years to come at the WSOP, but I feel it's a little presumptuous to award her a TOC seat before she's sat down behind a chip stack inside the Rio.
Looking at the list, I can confidently put through another six players. Jeffrey Lisandro is the reigning stud of stud. Stud poker might have taken a permanent back seat to no-limit hold'em in the post-boom era, but watching Lisandro win three bracelets in each of the three disciplines of stud last summer (Razz, stud high, and stud eight-or-better) was a sight to see. Lisandro deserves a seat in the TOC, especially this year.
Another sight to see was John Juanda winning the 2008 WSOP-Europe Main Event after a 22-hour final table. Juanda played Stanislav Alehkin heads-up for over seven and a half hours that morning in London, and although everyone in the room was simply delirious from fatigue, he was utterly unflappable and stuck to small-pot poker as he put Alekhin away and won his fourth bracelet. Add to that 24 cashes and nine final tables since the last Tournament of Champions (June 2006) and Juanda is a shoo-in.
Peter Eastgate proved he was no one-trick pony. After his Main Event win in 2008, he went very deep in the 2009 Main Event, finishing 78th. Barry Greenstein has notched 23 cashes, seven final tables and won a bracelet since the last TOC; he's pretty TV-friendly too. Speaking of TV-friendly, hello Erick Lindgren and your pale blue eyes. Not only has Lindgren made 18 cashes and five final tables in the last four years, he was the 2008 WSOP Player of the Year. And then there is Jason Mercier, who just can't seem to stop winning tournaments, WSOP or otherwise. In two years of eligibility at the WSOP, he's made nine cashes, three final tables, and won his first bracelet. Mercier also made the final table of perhaps the toughest no-limit hold'em tournament of the year, finishing fourth in the 2009 WSOP-Europe Main Event.
So here's how the ballot looks now with 13 spots occupied:
Doyle Brunson, Johnny Chan, Allen Cunningham, Peter Eastgate, Barry Greenstein, Phil Hellmuth, Phil Ivey, Erick Lindgren, Jason Mercier, Daniel Negreanu, Erik Seidel
And these are the remaining 19 candidates for my final seven votes:
David Bach, Eric Baldwin, Brandon Cantu, Scott Clements, Freddy Deeb, Matt Graham, Ryan Hughes, J.P. Kelly, Alex Kravchenko, Vitaly Lunkin, Jeff Madsen, Jesper Hougaard, Greg Mueller, Brock Parker, Max Pescatori, John Phan, Tom Schneider, J.C. Tran, Ville Wahlbeck
This is where it gets really tough. It's time to start thinking about some factors beyond these players' WSOP accomplishments including personality, "relatability" and who will make for some great TV.
So, first, let's make a few more cuts. Sorry, Ryan Hughes. I applaud your two stud-eight bracelets, but nobody knows who you are.
Sorry, Jesper Hougaard. You won two bracelets in one year and displayed admirable skills when it came to leading the "oooba ooba" chant during your fellow Dane Peter Eastgate's run at the 2008 Main Event, but because of your nonexistent Q rating among the majority of the North American viewing audience, I'm going to pass.
Tom Schneider, I'm a fan. But I have to say, your whole internet campaign and promise to share your potential winnings with the people who voted for you turned me off.
And Jeff Madsen, I can't risk having to watch you bust rhymes on another edition of "the Nuts." Make a final table this year and we'll talk again.
Also departing in this round of cuts: David Bach, J.P. Kelly, Freddy Deeb, and John Phan.
That leaves me with 11 candidates for seven spots. It's almost impossible to cut four players from this incredibly distinguished group. Here's a snapshot of their WSOP accomplishments since the last TOC:
Eric Baldwin: eight cashes, three final tables, one bracelet
Brandon Cantu: 10 cashes, three final tables, one runner-up finish, two bracelets
Scott Clements: 13 cashes, seven final tables, one runner-up finish, two bracelets
Matt Graham: eight cashes, two final tables, two bracelets (one in a $10K event)
Alex Kravchenko: 17 cashes, four final tables (including 2007 Main Event), one bracelet
Vitaly Lunkin: eight cashes, four final tables, one runner-up finish, two bracelets
Greg Mueller: 14 cashes, six final tables, two runner-up finishes, two bracelets
Brock Parker: 13 cashes, three final tables, two bracelets
Max Pescatori: 15 cashes, four final tables, two bracelets
J.C. Tran: 21 cashes, five final tables, two bracelets
Ville Wahlbeck: 11 cashes, four final tables (all in $10K events), one bracelet
The only player I can let go of right away in this group is Vitaly Lunkin, for no other reason then the fact that he's a quiet guy who doesn't speak great English — not someone who is going to light up a made-for-TV event. However, that still leaves me with three cuts to make, and there isn't anyone I really want to let go of in this bunch. These ten players are not only wildly accomplished, but they are a young, international bunch that represents the best of the best of the WSOP.
That's when the Top 50 comes in handy.
Ever since the polls opened, Harrah's has listed the current Top 50 vote-getters in the TOC on wsop.com. I've checked it regularly and there are more than a few names that haven't moved from this list since it came out. Johnny Chan, Phil Hellmuth, and Phil Ivey to name a few. Most likely, these names are not going to move from the Top 50 between now and June 15. So, do they really need my vote the way some of the lesser-known guys might?
No disrespect, but I don't think Chan, Hellmuth, or Ivey need my vote any more than Bill Clinton needed it to carry California in 1996. So I decided not to cut any more names from that list of 10. Johnny, Phil, Phil—no one's saying you aren't the best. But there's a few guys out there that need a little more of a push.
With that, guys. You're all going to Hollywood! Well, not really. You're going to Las Vegas. We'll see you on the Fourth of July.
Nicole Gordon's 2010 WSOP Tournament of Champions ballot
1. Doyle Brunson
2. Daniel Negreanu
3. Erik Seidel
4. Allen Cunningham
5. John Juanda
6. Barry Greenstein
7. Erick Lindgren
8. Jeffrey Lisandro
9. Jason Mercier
10. Peter Eastgate
11. Eric Baldwin
12. J.C. Tran
13. Alex Kravchenko
14. Brandon Cantu
15. Scott Clements
16. Brock Parker
17. Ville Wahlbeck
18. Max Pescatori
19. Greg Mueller
20. Matt Graham
Have you won your WSOP Main Event seat yet? Satellites are running daily on Full Tilt Poker.