PokerNews Op-Ed: Casting the Tournament of Champions, Part 1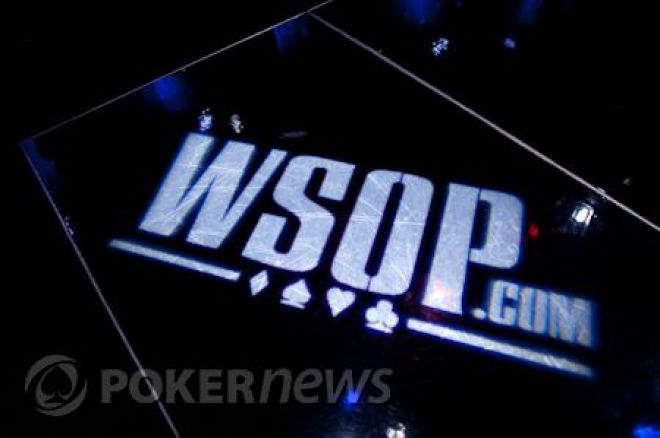 In many ways, it's American Idol for poker. The only difference is that to get a spot in this Top 20, Phil Hellmuth doesn't have to wonder about how he'll ever make it through Gloria Estefan Week. He just needs to earn your vote.
The World Series of Poker's Tournament of Champions has, to put it in the bluntest terms, been revamped into a popularity contest somewhat based on merit. Players earn a spot on the ballot by winning a World Series of Poker bracelet — that much is black and white. However, whittling the field from the 521 eligible players to the top 20 worthy of a seat at this year's TOC is a process not unlike the one Simon, Randy, Kara and Ellen go through when selecting the final batch of contestants who will get to perform for a national television audience. Viewers want to see a well-rounded bunch representing a broad cross-section of musical genres. Although the judges may find 20 outstanding R&B artists, R&B is not everybody's vibe. They need some country in there, some rock & roll, some acoustic pop balladeers.
When "casting" the TOC, voting for the top 20 money winners, the top 20 players with the most bracelets, or the top 20 cashers in the last few years is an easy way out. It's also no fun at all. Ergo, I underwent what turned out to be quite a complex process when it came to filling out my own ballot. I knew I wanted to cast my vote for some old-school pros and true legends of the game. But I also wanted to include some accomplished young players. I wanted some hall-of-famers and some players barely legal enough to play. As I mulled my choices, however, I also put myself in the position of a television viewer. Who did I want to watch play poker for two hours? What conversations did I want to "overhear" as the tournament unfolded? What clash of styles would be the most interesting to watch? This is what's at stake when it comes time to cast your ballot.
The first step in casting anything is to narrow the pool. To get myself down to a few dozen players, I put together a few lists:
WSOP Main Event champions since the last TOC (2006): Jamie Gold, Jerry Yang, Peter Eastgate
WSOP-Europe Main Event champions since the last TOC: Annette Obrestad, John Juanda
$50K H.O.R.S.E. bracelet winners: Freddy Deeb, Scotty Nguyen, David Bach
Players who won more than one bracelet since the last TOC: Brandon Cantu, Bill Chen, Scott Clements, Matt Graham, Phil Hellmuth, Jesper Hougaard, Ryan Hughes, Phil Ivey, J.P. Kelly, Jeffrey Lisandro, Vitaly Lunkin, Thang Luu, Jeff Madsen, Greg Mueller, Brock Parker, Max Pescatori, John Phan, James Richburg, Tom Schneider, J.C. Tran
Players who have won five or more bracelets, one of them earned within the last five years: Doyle Brunson, Johnny Chan, T.J. Cloutier, Allen Cunningham, Layne Flack, Phil Hellmuth, Erik Seidel
Other outstanding WSOP performers since the last TOC: Daniel Negreanu (24 cashes, 9 final tables, 2 seconds, 1 bracelet), Barry Greenstein (23 cashes, 7 final tables, 1 bracelet), Chau Giang (22 cashes, 3 final tables), Humberto Brenes (18 cashes, 4 final tables), Erick Lindgren (18 cashes, 5 final tables, 1 bracelet, 2008 POY), Alex Kravchenko (17 cashes, 4 final tables, 1 Main Event final table, 1 bracelet), Vitaly Lunkin (8 cashes, 4 final tables, 2 bracelets), Jason Mercier (9 cashes, 3 final tables, 1 bracelet), Ville Wahlbeck (11 cashes, 4 final tables all in $10,000 buy-in events, 1 bracelet), Brock Parker (13 cashes, 3 final tables, 2 bracelets)
Omitting repeats (and there were several), this left me with a 43-player "casting pool" that I would need to cut by more than half.
The next step was two-fold. I cut a group of players I would definitely not vote for and isolated my top picks.James Richburg and Thang Luu were taken out of the pool for no other reason than the fact that I could not pick them out of a lineup, despite being multiple bracelet winners. I cut Jamie Gold and Jerry Yang because they've had minimal success at the WSOP since their Main Event wins, and I couldn't bring myself to cast votes for Scotty Nguyen, T.J. Cloutier, and Layne Flack because of their sometimes-questionable public behavior (notably Nguyen's beer-fueled $50K H.O.R.S.E. victory). Doyle Brunson, Johnny Chan, Allen Cunningham, Phil Hellmuth, Phil Ivey, Daniel Negreanu and Erik Seidel were the seven players with the strongest WSOP resumes in my mind, so I "put them through to Hollywood," so to speak.
The second round of cuts left me with 29 players and 13 votes to cast. It was time to take a closer look at these players and their accomplishments at the World Series over the last four years.
In Part 2, I'll talk about how I got down to the top 20 and reveal my final ballot. Stay tuned.
Have you won your Main Event seat yet? Satellites are running now on Full Tilt Poker.