Top Ten Poker Stories of the 2009: #5, Jeffrey Pollack Resigns as WSOP Commissioner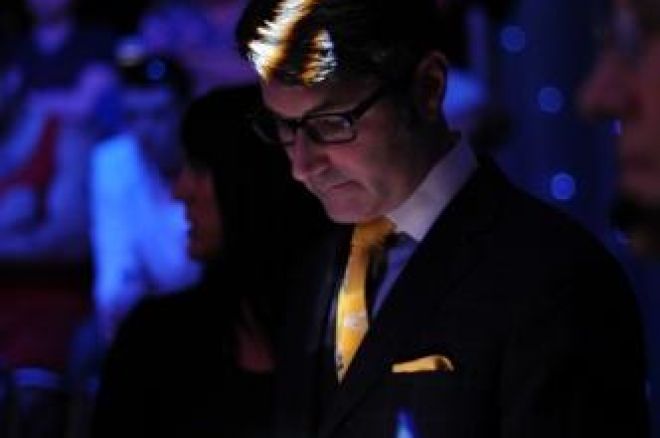 Good morning WSOP Nation! Anyone following Jeffrey Pollack on Twitter knows that every morning during the World Series of Poker began with that phrase and that it was generally followed by the song of the day. The 2010 WSOP will be missing that as well as arguably the best-dressed man in poker.
On November 13, 2009, Jeffrey Pollack announced his resignation as commissioner of the World Series of Poker. In 2005, Pollack was hired as the vice president of marketing for Harrah's Casino and became commissioner of the WSOP in 2006. In his four-year tenure as the commish, the WSOP total prize pool practically doubled from the previous 36 tournaments combined and saw an 88 percent growth. He also established the Players Advisory Council, instituted the $50k H.O.R.S.E. Championship and the November Nine, and increased the scope of the WSOP brand to include the WSOP Europe.
His bold views on marketing changed the sponsorship and partnership arena as well. With televised events, poker players have opportunities to make even more money through sponsorship and endorsement deals. Before he resigned, he also made sure we would all be watching WSOP coverage on ESPN for at least seven more years.
There is no word yet on where Pollack is headed and the World Series of Poker has stated that there is no plan to replace the role of commissioner. "It's been a very good run and I'm proud of the growth that the tournament, and poker for that matter, have experienced. I came into this role with a certain set of objectives and now, there's a sense of accomplishment of how the World Series of Poker has expanded," Pollack said in an interview with the Las Vegas Review Journal.
"We appreciate Jeffrey's contributions over the past four years and wish him the best in the future. The World Series of Poker remains the market leader with this year's tournament exceeding all expectations, and we are well positioned for the future," a WSOP spokesperson said.
We'll miss the songs of the day, we'll miss the morning salutation in the summer, and we'll miss the dapper fellow ringside at all the WSOP final tables. Good luck Jeffrey in all your future endeavors.
Follow us on Twitter for up-to-the-minute news, and also become our fan on Facebook.