The Weekly Turbo: GSN Adds More Poker Shows, Wall Street Looking for Poker Players, and More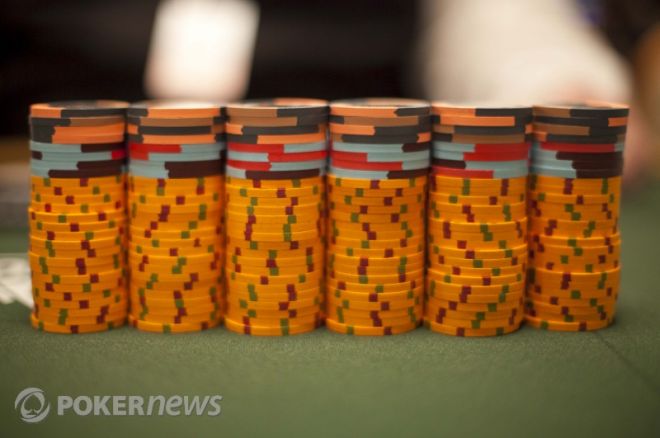 In case you were traveling this week or soaking up the sun and missed any of the news, we've neatly packaged a week's worth of news all in one place for you. You'll be happy to know that GSN has added new poker shows to its programming schedule and if you're looking for a day job, we hear Wall Street is recruiting. Read all about it in the Weekly Turbo.
New Time, Same Place
For those of you who don't like change, you might not want to hear this, or you could just set your DVR and pretend that nothing happened. GSN is moving its poker block of programming from Sunday to Saturday beginning June 5. The "Poker Block" will run from 6 p.m. EST to 3 a.m. EST on Saturday.
On top of moving High Stakes Poker to Saturday, GSN will be premiering a few new shows, as well. Aussie Millions, presented by FullTiltPoker.net, will make its debut on June 5 at 9:00 EST. Then, beginning August 14, the Doubles Poker Championship, also presented by FullTiltPoker.net will take over the Saturday 9 p.m. spot. Not only that, but the PokerStars.net Million Dollar Challenge will also be aired on GSN. The show will premiere June 5 at 11 p.m. and run through July 3. The Million Dollar Challenge will then re-air July 10 through August 7.
Check out GSN.com for more.
UBlog
Tokwiro COO Paul Legett has decided to start blogging regularly, biweekly in fact, to cover a wide range of topics in the poker industry. His "first" blog deals with the UB refunds and the methodology that was used.
According to his blog, UB initally refunded over $22 million and then, because of errors made with split pots and accounts that were not yet processed, UB refunded a little over $700,000, bringing the grand total refunded to players to $22,777,240.77. He then goes on to explain the "net loss" method used to determine how much to refund to the players who were cheated.
Because we like to keep things short and sweet around here, you're going to have to read Leggett's blog to find out more.
Be sure to follow us on Twitter for up-to-the-minute news and become a fan on Facebook.
Lights, Camera, Action
Jennifer Harman is trying her best to get your votes for a seat in the 2010 WSOP Tournament of Champions. She has released a series of videos of her telling jokes with the tagline: "Jennifer Harman should keep her day job. Vote for her now."
Well, this got The Entities from WickedChops thinking. They want to see how creative all the other TOC-eligible players can get. WCP is holding a competition for the best "vote for me" video idea from an eligible player. The winner's video will be produced by RawVegas.tv. The deadline for submissions is May 31 at noon.
Read more over at WickedChopsPoker.
Street Cred
Generally speaking, getting a job on Wall Street isn't easy. It seems that poker players could have an edge when it comes to securing one of those lucrative positions. Wall Street firms are recruiting poker players because the skill set required to succeed at poker translates to the Financial District.
Apparently all you poker players out there have a "penchant for risk-taking and a dispassionate regard for large sums of money," and it's hard to find that in individuals who have never "put the money on the table at some point in your life." Danon Robinson, partner at Toro Trading has been quoted as saying that a "lack of interest in poker was "a red flag" and "almost the equivalent of not reading the Wall Street Journal."
Mint.com has the whole story.
Jonesin' For a Change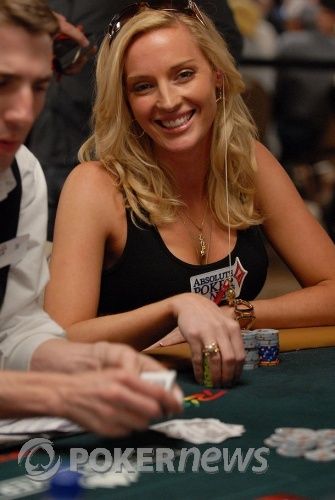 Lacey Jones has just recently announced that she and Absolute Poker have parted ways. Well, she told Bryan Micon, and then it was talked about on DonkDown's Cold Call show, and then it was put up on the forums — and you get the picture.
Regardless of who reads the news where, Jones won't be sporting the AP patch at this year's World Series of Poker. There's no word on why the sponsorship ended either. Jones was just recently announced as the hostess for the Full Tilt Poker sponsored Doubles Poker Championship and we're sure plenty of things are in the works for her — or maybe that was her Twitter feed we were reading.
Read more at Pokerati.com.
Seven Year Itch
The latest episode of ESPN's Inside Deal was a bit of an anniversary of sorts. The day of filming for the show marked the seven-year anniversary of Chris Moneymaker winning the World Series of Poker Main Event.
Moneymaker was a guest on the show, as was Christina Lindley who chatted with Andrew Feldman about the new WSOP bracelet design and her poker career.
We Have a Winner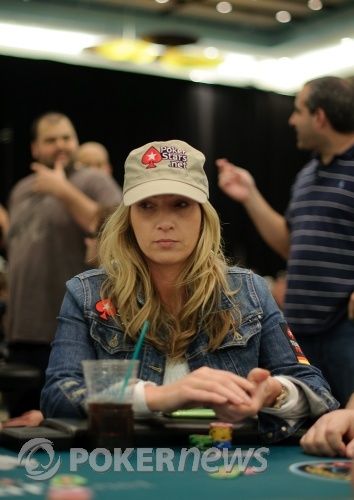 Most of the European Poker Tour Awards were handed out at the beginning of this month, however, because of an eight-way tie for the EPT Mixed Games honors, an online deep-stack sit-and-go was held to determine the winner.
The eight finalists were Ben Kang, Alex Kravchenko, Scott Clements, Mike Gorodinsky, Matthias Kuerschner, Joe Hachem, Ilari Tahkikallio, and Katja Thater, with Thater taking it down.
She had to fend off Tahkokallio with whom she played heads-up. For the win, Thater receives a trip to the first stop of EPT Season 7, Tallin, Estonia, where she will be presented with her trophy.
Take on the Pros today! Sign up for a PokerStars account.
What it Takes
There has been a change in the criteria for induction into the Poker Hall of Fame this year. The bar has been lowered just a bit. Unlike in previous years when a nominee needed 75 percent of the total vote to make it, nominees this year need to receive more than 50 percent. The top two vote getters will be inducted if they meet the vote percentage. Mike Sexton was the only nominee last year to receive 75 percent of the vote, making it the first time since 2004 that only one player was inducted into the HOF.
The other criteria for induction remains the same, as does the public nomination process for the ballot. The HOF committee also reserves the right to vote a name off the ballot for not meeting any of the criteria incase the public decides to nominate one of their favorites, like they did last year with Tom Dwan.
Want to find out what the other criteria are? WSOP.com them for you.