The Weekly Turbo: PokerStatic.com Launches, Jean-Robert Bellande's Broke, and More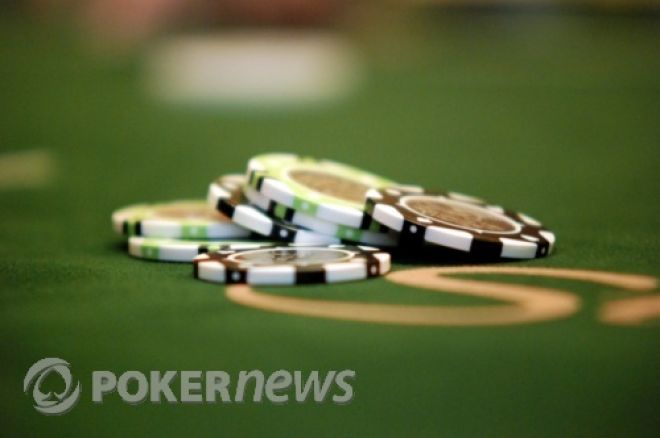 Too entrenched in all the online tournaments running this week to catch up on the news? Don't worry. We've got you covered. Phil Galfond launched PokerStatic.com, JRB went busto, and plenty more happened this week. Read on to find out more.
In the Red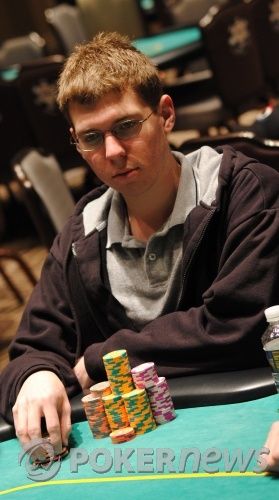 Sometimes, being in the red isn't always a bad thing. Andrew "luckychewy" Lichtenberger is the latest poker pro to see red. His is the newest name to be added to Full Tilt Poker's list of Pros.
In his blog, he wrote, "I became a full tilt red pro today so now I stand out in the chat box." Yes, standing out in the chat box is just one part of it. He wrote about his experience on the Doubles Poker Championship set, writing, "The format is really cool mostly because it's totally innovative and great for TV."
You can read his whole blog at LeggoPoker.
Pleading Guilty
Back in August, Douglas Rennick was indicted for conspiracy and bank fraud. It was alleged that he laundered $350 million for Internet gambling companies. Just recently, Rennick entered a guilty plea to one count of processing offshore bets of U.S. citizens.
Rennick described his crime in court as "A business that transferred money from offshore gaming sites to American players within the Southern District of New York." Rennick's lawyer, Michael Pancer, said that his client agreed to give up $17.1 million and is facing anywhere from six to 12 months in prison when he is sentenced on September 15.
BusinessWeek.com has more.
Miz-ed Taxes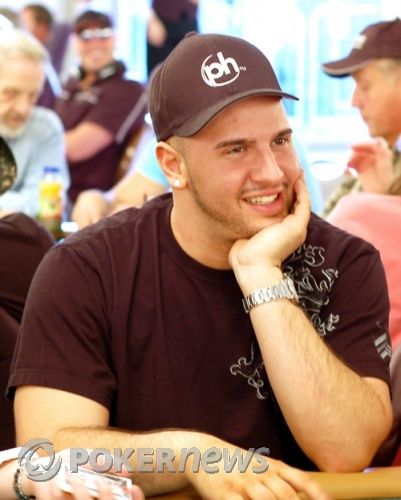 According to the Sun Sentinel, Michael Mizrachi is on the outs with the Internal Revenue Service. According to the story, Mizrachi owes $339,000 in federal taxes and is facing foreclosure.
According to Mizrachi, his accountant was "doing a bad job." He has since fired his accountant, and "hired a better one," and is "working on [settling the liens]."
The lien from the IRS is for earnings from 2005 to 2007. As for the foreclosure, a condo Mizrachi owned as a rental property was sold recently via online auction and his Miramar home is also up for sale. Both properties were assessed at half the purchase price. He estimates he lost around $600,000 in the housing market.
"Obviously, I'm a better poker player than a businessman, but I'm getting better," he said. "I've smartened up. We'll be OK," he said.
The Sun Sentinel has more.
The Nuts
The latest installment of ESPN's monthly "top ten poker players in the world" is out and there have been some shakeups, but the list is not all that wildly different from last month's list.
Two players not in the top ten last month, but who are now up: Eric "BaseBaldy" Baldwin, and Faraz Jaka. Baldwin has been in the top ten before and is now back; however, this is Jaka's first time cracking the list.
Falling a few spots this month: Daniel Negreanu, who does not have any tournament results to speak of in the past few months.
Check out ESPN.com for the full list.
OMG PokerStatic
Phil "OMGClayAiken" Galfond recently launched PokerStatic.com, a website that will bring visitors video interviews with players, poker strategy, entertainment, news shows, and more. Eric Bickel and Bret Oliverio will host PokerStatic.
Ilari "Ziigmund" Sahamies has already been interviewed for the site and Di and Hac Dang will be featured in videos as well.
Check it out at PokerStatic.com.
From Poker Chips to Blue Chips
In November, World Poker Tour Enterprises sold its assets to PartyGaming, leaving WPTE a paper company with $28 million in cash. Shortly thereafter, WPTE changed its name to Ante4 Inc., and chief executive Steve Lipscomb told the company's stockholders that he was planning to enter a new type of business ― and he did.
Just last month, the company merged with an oil leasing firm from Montana and formed Voyager Oil & Gas. According to filings with the SEC, chairman of the WPT Lyle Berman holds the same position in the new company.
"We thought if we could find a company with a great business model that needed cash, the stock would trade significantly above $1.40," Berman said. "We have fulfilled that mission."
The LABusinessJournal.com has more.
The Hot List
Seems like someone has decided, for the fun of it, to rank female poker players based on their sexiness. Some of these ladies you'll know and some you won't. We here at PokerNews HQ would put together a list like this some time ago, but we lost the hat we use for randomly picking names.
Here are where some of your favorites ended up:
29. Annie Duke
26. Kara Scott
22. Jennifer Harman
21. Tiffany Michelle
13. Liv Boeree
6. Erica Schoenberg
4. Joanna Krupa
3. Shannon Elizabeth
Do you agree with where everyone ended up? Check out the rest of the list at BleacherReport.com.
Follow us on Twitter for up-to-the-minute news and be sure to add us on Facebook.
JRB-usto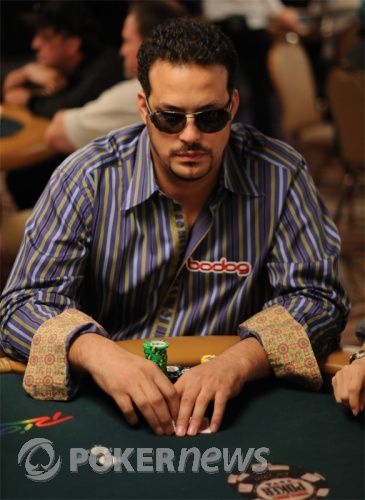 On top of keeping us updated on his adventures, Jean-Robert Bellande has been using Twitter to log his bankroll status, which has seen some wild and crazy swings. The bio on his Twitter page says it all: "Poker Pro. Track my crazy swings as I take my bankroll from zero to a million."
From, "I can't take it anymore. Accepting the 15k loss. David Benjamine [sic] just too tough. 55k." To this tweet: "Bobby's room is cool but which would you rather be doing? 61k," which had two pictures attached — one from Bobby's Room and one showing him surrounded by women. At one point, on April 14, his bankroll was close to $100,000. Then, the ride came to a stop.
On May 8, JRB tweeted, "Cash 0 Stars 0 FTP 0 I feel sleepy." Of his 4,000+ followers, quite a few have written to him with jabs or sadness that Twitter isn't interesting anymore, like this one fromjtiddah, "@BrokeLivingJRB Get your bankroll situation back together. Youre making my tweet viewings boring. Nothing to check now."
If we know JRB, he'll be back at it in no time. You can follow him on Twitter at @BrokeLivingJRB.