World Poker Tour Foxwoods, World Poker Finals: Matt Stout Headlines the Final Ten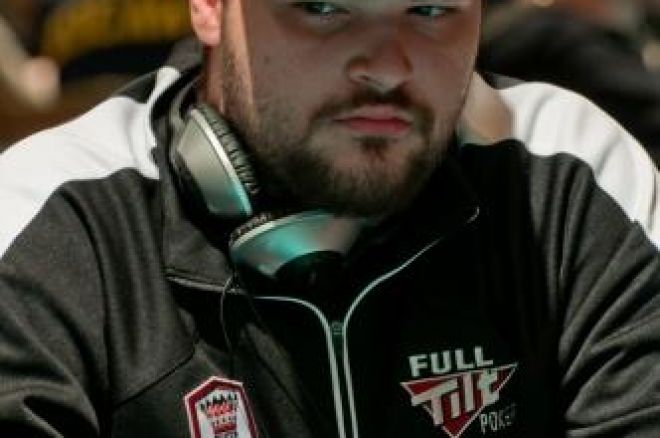 Action continued over the weekend at the World Poker Tour World Poker Finals, and after four days of play, the field has narrowed to the final 10 players.
Out in front is Matt "AllInAt420" Stout with over 2.1 million chips. Considered by many in the media to be one of the best "unknown" players yet to win a major title, Stout put on a clinic while making his way to the top of the chip counts.
Although Stout may have put on the best performance so far, nine other pros will be out to steal his potential glory. The remaining nine players include Adam "Roothlus" Levy (892,000), Lee Markholt (480,000), Curt Kohlberg (1,127,000), Kenna James (1,127,000), Tom "Tommy Gunz" Dobrilovich (565,000), Eric "E-Fro" Froehlich (714,000), Steve Brecher (660,000), Cornel Cimpan (1,554,000) and Soheil Shamseddin (1,233,000). Considering the wealth of talent at the final table, Stout should be in for a bumpy ride as these pros take their shots at the $910,058 first-place prize.
By the time play concluded on Sunday, several previous chip leaders saw their hopes dashed including Michael Mizrachi (11th), Todd Terry (12th), Mohsin Charania (14th), Christian Harder (17th), Terrence Chan (18th), Jason Mercier (21st), and Joe Serock (26th). Although they didn't make the final table, they did manage to cash along with the other top 36 players.
Considering that three former WPT winners — Brecher, Cimpan and Markholt — are in the lineup, plus the "Singing Cowboy" (James), "Tommy Gunz," and Shamseddin, who has been a monster over the last year, not to mention the two young guns Froelich and Stout, this looks as though it may be the most interesting WPT final table in quite some time.
Play continues today at noon (EST).
Final table seating position and chip counts:
1. Adam Levy – 892,000
2. Lee Markholt – 480,000
3. Curt Kohlberg – 1,127,000
4. Kenna James – 1,217,000
5. Tom Dobrilovic – 565,000
6. Eric Froehlich – 714,000
7. Steve Brecher – 660,000
8. Cornel Cimpan – 1,554,000
9. Soheil Shamseddin – 1,233,000
10. Matt Stout – 2,101,000
Follow us on Twitter for up-to-the-minute news, and also become our fan on Facebook.