The Weekly Turbo: Rio for Sale, Tony G's Take on Victor Blom, and More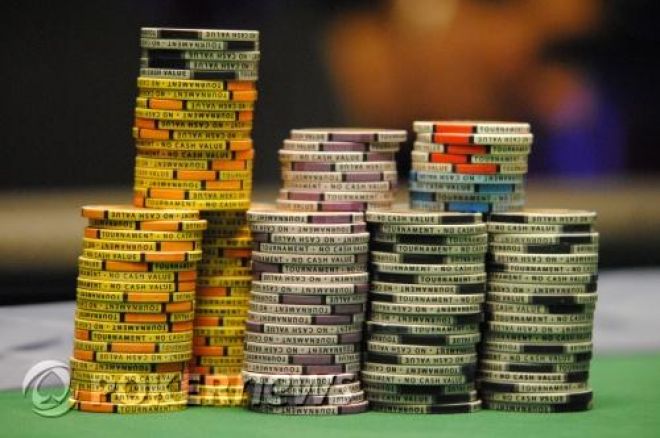 This week, we found out the Rio All-Suite Hotel & Casino in Las Vegas was up for sale, Tony G was seated at the same table as Viktor Blom at the PokerStars European Poker Tour High Roller, and more, and you can read all about it in this week's Weekly Turbo.
Poker = Mind Sport
At the annual conference of the International Mind Sports Association, poker was officially recognized as a mind sport, putting it on par with chess and bridge. International Federation of Poker president Anthony Holden noted that this was "a major milestone in our campaign to have poker accepted throughout the world as a game of strategic skill."
The IMSA's World Mind Sports Games will be held during the same time as the 2012 London Olympics, and, with this official recognition, poker will be played alongside the Olympics in 2012, as well.
"I am delighted to welcome the International Federation of Poker into membership of IMSA. Poker's participation alongside bridge, chess and other mind sports in the annual IMSA events will demonstrate to the world that poker is indeed a mind-sport of strategic skill," said IMSA president Jose Damiani.
The IFP will launch the first annual world championships next year, which will have both team and individual events and poker will also be a part of regular IMSA events.
For more information click this.
World Team Poker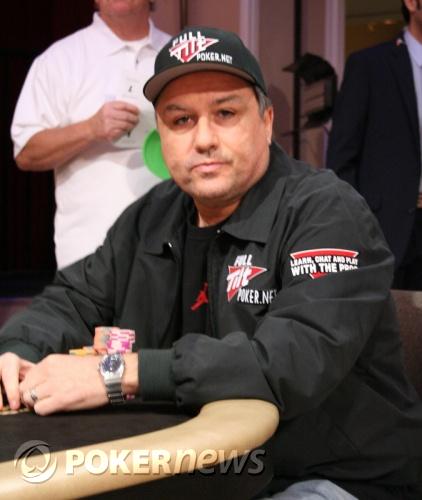 The World Team Poker event at the Golden Nugget in Las Vegas is just a few weeks away now and more team lineups have been released.
Eli Elezra will be known as the captain of Team Israel. Josh Arieh, David Levi, brothers Robert and Michael Mizrachi and Abe Mosseri will make up the team.
Team China has two team captains, Johnny Chan and David Chiu. The team is comprised of Maria Ho, Chau Giang, Winfred Yu, and Yuegi "Rich" Zhu.
The event is open to the public, so if you're in Vegas on May 19, head on over to the Golden Nugget to check it out. PokerNews will be bringing you all the updates from the felt, as well.
Full Tilt Poker Dodges Bullets
Full Tilt Poker has had plenty of legal worries, but the company is now minus two of them. A court case involving Lary Kennedy and Greg Omotoy, in which the two sued FTP for false advertising, libel and fraud, was thrown out by the Superior Court of California, County of Los Angeles. The two had alleged that the company had taken over $80,000 out of their accounts. Full Tilt dismissed the claims as "frivolous" and "baseless."
The second case, in Kentucky, involved parent company Pocket Kings. A Franklin circuit court declared that Pocket Kings had not been served in a timely fashion and therefore discovery could not be permitted. It's not out of the woods yet ― "As of entry of this order, the only named defendant, Pocket Kings Ltd, has not been served. The Court finds that allowing discovery here would be premature until Pocket Kings has been served, and until the Court has reviewed any responsive pleadings that Pocket Kings may file."
RecentPoker.com has more.
Follow us on Twitter for up-to-the-minute news and be sure to add us on Facebook.
Tzvetkoff Still In
Last week, we told you of the Las Vegas federal judge who granted Daniel Tzvetkoff bail, but U.S. District Judge Lewis Kaplan issued an order that overrides Judge Peggy Leen's. So it seems that Tzvetkoff will remain in jail in Las Vegas to await his trial. Judge Kaplan denied bail for Tzvetkoff because there was a "serious risk the defendant will not appear," because he faces "clear and convincing evidence" against him.
Pokerati has more.
Good Morning America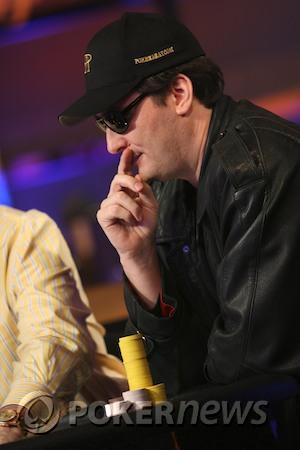 Next week, George Stephanopoulos will bring a little poker to Good Morning America. It's for a segment called "Living the Dream." The segment allows each GMA anchor to live out a specific dream, and Stephanopoulos will be headed to Atlantic City for his.
First he'll get some poker tips from Annie Duke, and then he'll take on Duke, Phil Hellmuth, Steven Beigletter, and actor Jason Lee. Ali Nejad will be on hand to provide the play-by-play.
Read more at AtlanticCityWeekly.com.
New Ringleader at the Rio?
According to Bloomberg Businessweek, Harrah's Entertainment is seeking to sell the Rio All-Suite Hotel & Casino in Las Vegas. Two companies are submitting bids on the property: Starwood Capital Global LLC and Colony Capital LLC. The bids are valuing the Rio at around $500 million. This comes just months after Harrah's purchased Planet Hollywood. There have been no comments from Harrah's or either bidding company.
What does this mean for the future of the World Series of Poker? We know the Rio will be home for many of you this summer ― but there is no word on any subsequent WSOP.
You can read more about the Harrah's/Rio story at BusinessWeek.com.
South Moving On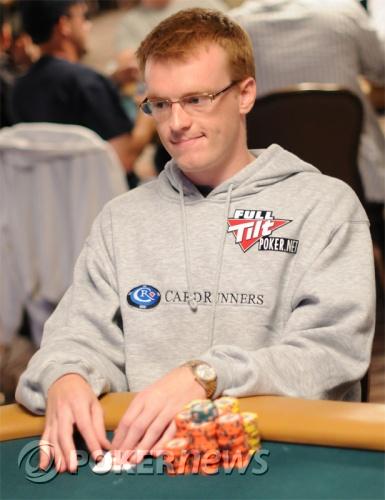 Cole South recently posted a blog on CardRunners, the online poker training site he is part owner of and also an instructor on, stating that he was departing from the site as both an instructor and owner.
According to South, it's a personal decision that has more to do with him than the site. "In the past year I have at the same time been a full time student, a professional poker player, and an owner/instructor of a poker training site, and I've found myself spread too thin. Leaving Cardrunners has been an incredibly tough decision for me, but it will allow me to focus on playing poker and completing my degree," he said in the blog.
His CardRunners blog has more.
EPT Season Seven
The PokerStars European Poker Tour has announced dates for season seven. All the tour favorites are still on the schedule including Barcelona, London, San Remo, and everyone's new favorite, Snowfest. Season seven kicks off in a new location, Tallinn, Estonia, on August 11.
Check out all the dates revealed so far below:
Aug 11 - 16: Tallinn, Estonia
Aug 28 - Sept 2: Vilamoura, Portugal
Sept 29 - Oct 4: London, England
Oct 26 - 31: TBC
Nov 22 - 27: Barcelona, Spain
Dec 13 - 18: Prague, Czech Republic
Jan 7 - 16: PCA, Bahamas
Jan 25 - 31: Deauville, France
Feb 17 - 22: Copenhagen, Denmark
March 20 - 25: Snowfest, Austria
April 5 - 10: Berlin, Germany
TBC: San Remo, Italy
TBC: Grand Final
There are plenty of qualifiers running for other PokerStars tours, sign up for an account today and win your way to somewhere new.
Good Game, Little Buddy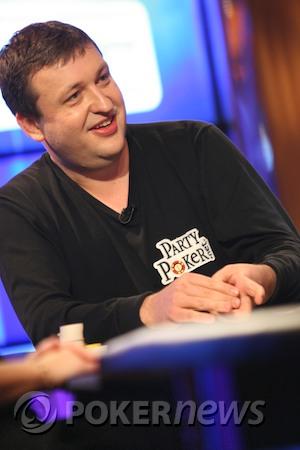 Much has been said of Tony G's relationship with Isildur1 since he invited him to play in the Party Poker Big Game, only to have Isildur1 back out. Well, during that whole debacle, G mentioned he had confirmation that Isildur1 would be in Monte Carlo.
We have not seen anybody dressed in a Full Tilt Ninja avatar outfit, but Viktor Blom, who many have linked to the mysterious Swedish online player, has been in Monte Carlo. In fact, Blom had the pleasure of being seated at the same table with Tony G during the high-roller event, and G had some words on Mr. Blom's play: "Viktor has talent but he is really raw. He's not a favorite in MTT events. He has a long way to go to even be near the top and have a fighting chance in MTTs."
Blom, much like Isildur1, had a rollercoaster of a day running his stack to the top of the leaderboard before busting late in the day when his jacks ran into pocket kings. G had this little secret he wanted to share with Blom before he closed his blog, "Pssst…Vik, it's a huge event, you can fold jacks to the tightest player at the table. On ya bike son!"
Read Tony G's entire blog post at TonyGPoker.com.