The Nightly Turbo: Hellmuth on Good Morning America, a Poker Cruise, and More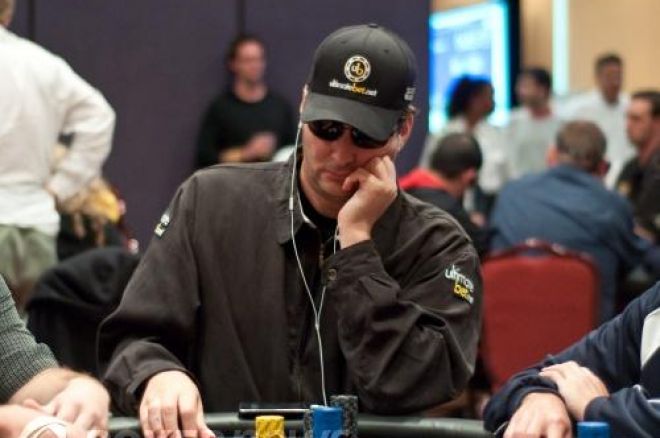 Phil Hellmuth will be playing George Stephanopoulos featured on Good Morning America next week, the world's largest cruise ship is going poker, and more, all in tonight's Nightly Turbo.
In Case You Missed It
The PokerStars European Poker Tour Grand Final ended Day 3 with the final 24 players. Check out who's left in the recap.
The World Series of Poker Circuit in Las Vegas is down to a final table. And what a stacked final table it is.This recap has the scoop.
The high-stakes action at Full Tilt Poker was fast and furious before it died down when a lot of the players headed for Monte Carlo for the EPT Grand Final. Dwan and Ivey are up and Sahamies and Odonkor slip a little. Check it out here.
Kristy Arnett caught up with Lex Veldhuis to discuss poker strategy during a break at the EPT Grand Final. He recounts a hand he played in the EPT Grand Final Main Event here.
Tzvetkoff Still In
Last week, we told you of the Las Vegas federal judge who granted Daniel Tzvetkoff bail, but U.S. District Judge Lewis Kaplan issued an order that overrides Judge Peggy Leen's. So it seems that Tzvetkoff will remain in jail in Las Vegas to await his trial. Judge Kaplan denied bail for Tzvetkoff because there was a "serious risk the defendant will not appear," because he faces "clear and convincing evidence" against him.
Pokerati has more.
Good Morning America
Next week,George Stephanopoulos will bring a little poker to Good Morning America. It's for a segment called "Living the Dream." The segment allows each GMA anchor to live out a specific dream, and Stephanopoulos will be headed to Atlantic City for his.
First he'll get some poker tips from Annie Duke, and then he'll take on Duke, Phil Hellmuth, Steven Beigletter, and actorJason Lee. Ali Nejad will be on hand to provide the play-by-play.
Read more at AtlanticCityWeekly.com.
EPT Grand Final
Gloria Balding caught up with Luke Schwartz on break of the PokerStars European Poker Tour Grand Final. They talked about Tom Dwan, how Schwartz has become a "kinder and gentler" FullFlush, and of course, about his bling.
Follow us on Twitter for up-to-the-minute news and be sure to add us on Facebook.
Cruisin the World
The world's largest cruise ship, Royal Caribbean's Oasis of the Sea, will be the host of Ladbrokes fourth annual poker cruise. The seven-night trip will depart from Fort Lauderdale, Fla., on Jan 22, 2011. The 5,400 passenger ship will stop in Jamaica, Mexico, and Royal Caribbean's private beach in Haiti. There will be tournaments and cash games available on the cruise. Want to get on board? It will cost you £3,050. Poker and a cruise? Sign us up!
Read more at USAToday.com.
Poker = Mind Sport
At the annual conference of the International Mind Sports Association, poker was officially recognized as a mind sport, putting it on par with chess and bridge. International Federation of Poker president Anthony Holden noted that this was "a major milestone in our campaign to have poker accepted throughout the world as a game of strategic skill."
The IMSA's World Mind Sports Games will be held during the same time as the 2012 London Olympics, and, with this official recognition, poker will be played alongside the Olympics in 2012, as well.
"I am delighted to welcome the International Federation of Poker into membership of IMSA. Poker's participation alongside bridge, chess and other mind sports in the annual IMSA events will demonstrate to the world that poker is indeed a mind-sport of strategic skill," said IMSA President Jose Damiani.
The IFP will launch the first annual world championships next year, which will have both team and individual events and poker will also be a part of regular IMSA events.
For more information click this.