2010 World Series of Poker: More WSOP Survival Tips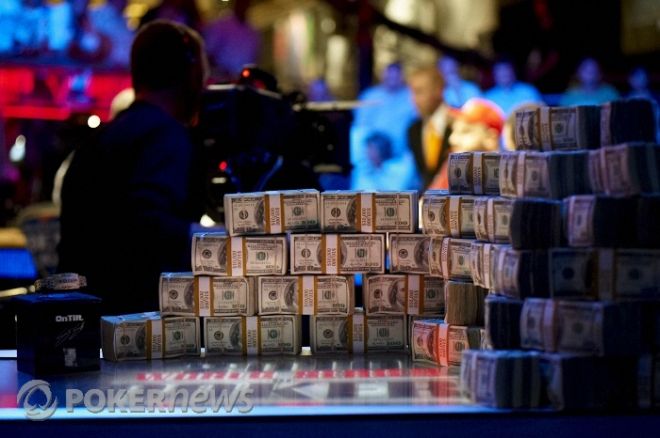 The World Series of Poker brings with it much hope for excitement, opportunity and success. A fortunate few will walk away with fat wallets, some new sponsors, and maybe a final table or two under their belts. For most players, though, the only guarantee is for long days spent inside the Rio.
Only one week into the WSOP, it feels as though we could be halfway through June. Days are blending into each other and any sense of morning, noon and night has long been discarded in favor of coffee on the run and heavy curtains in the hotel room.
While the series is well under way, a number of players have yet to arrive. Heck, even Annette Obrestad only got into town a few days ago. In the spirit of survival, we're happy to provide you with some essential tips for how to make it through these long days without burning out. After all, making a Day 2 is only half the battle.
If you can, pack a lunch. The food in the Rio is not only expensive, but it is also not that good or all that healthy. Other than the grilled chicken salads (and how many of those can you eat in a week?), the only vegetables in sight are covered in sauce heavy in cornstarch. Bringing a lunch will not only save you money, it'll inject your body with fresh, healthy food ― as long as you don't resort to leftover KFC.
Hydrate! This place might be called the Rio, but it's about as dry as the Sahara. Do yourself a favor and put some ChapStick® in your pocket. Better yet, buy it in bulk and stock up. While the wait staff are pretty consistent in bringing water, those little bottles add up to a lot of waste, not to mention a lot of $1 tips.
Try getting outside every once in a while. Telling time can be difficult, especially if you're staying at the Rio. Give your body a break and let it know what time it is. Get outside to breathe some fresh air into your lungs ― and maybe even some sun on your skin. If anything, try to imagine what people will think about you if you come back after eight weeks in Vegas with pastier skin than when you left.
With thousands of poker players crowding into rooms as large as the Pavilion and Amazon Room, there are more germs floating around the Rio than you'd find at any given middle school. There's no sense in going overboard; you can leave your surgical mask at home, but think about stocking up on multivitamins, vitamin C and echinacea. It's like summer camp: if you get sick at the beginning, you're never going to kick it.
All of that advice aside, our biggest tip is to win a bracelet. With a few hundred thousand dollars in your pocket that wasn't there when you arrived, it won't matter how sick, pasty or dry you feel.
Start your quest by building your bankroll online, and winning a few WSOP satellites. Sign up today for an online poker account and you won't be sorry.