2010 World Series of Poker: Dwan Looking to Score Big With Bracelet Bets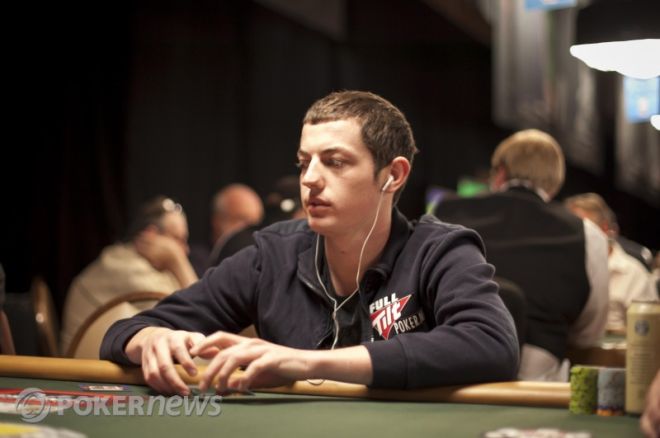 With every passing year, it seems like making World Series of Poker bracelet bets becomes more and more popular. Last year it was well-documented that on top of the two bracelets he won at the WSOP, Phil Ivey won a staggering amount of money from his peers in side action when they bet him that he would not be able to win a WSOP bracelet. This year seems to be no different, and Tom "durrrr" Dwan looks to be playing every tournament he can enter with the hope of winning a bracelet and a huge undisclosed sum of money from high-stakes poker players who have bet against him.
At the 2009 World Series of Poker, Dwan was often more interested in the big cash-game action at the Bellagio than in grinding it out in small buy-in tournaments. This year, however, Dwan has played a majority of the small buy-in events at the 2010 WSOP and has even notched his first cash in Event #6, the $5,000 No-Limit Hold'em Shootout. When asked about playing some of the games, he is less experienced in, Dwan said, "Since I have bracelet bets I'm still gonna play, and just hope I win."
While he still plans on focusing on the juicy side games when they are running at either Ivey's Room at Aria or Bobby's Room at the Bellagio, he told PokerNews hostess Gloria Balding that instead of missing tournaments, he will just have to blind out for periods to ensure he is in the action still for both the bracelet bets and the cash games.
The big question, as always, is just how much money is a lot for the young poker prodigy who has won and lost millions over the course of a couple of days. Well, while he won't give us an exact number, Dwan did tell Balding that if he wins a WSOP bracelet this year it will be the biggest winning day in his life.
Dwan, added that he's hoping to have two bracelets locked up in a few weeks, so he can be at the airport on his way to Hawaii instead of being at the Rio. Check out the full interview with Tom Dwan below.
Be sure to follow us on Twitter for up-to-the-minute news.