Barney Frank's Internet Gambling Legislation Markup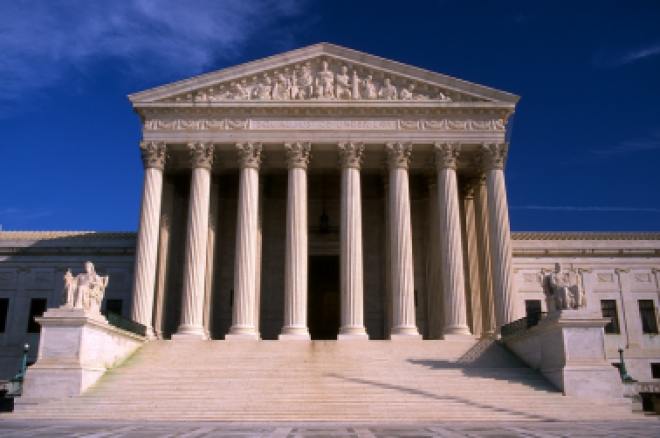 The question poker players should be asking as Barney Frank's bill to license and regulate the Internet gambling industry heads to a markup on Tuesday is not whether the bill will pass but whether it will move forward in a form players would want.
Frank wouldn't call for a vote if he didn't think the bill will be approved by the House Financial Services Committee that he chairs.
The focus of the Poker Players Alliance since Frank's hearing on the bill last Wednesday has been to push for amendments to benefit its members and fight against amendments that could be detrimental.
The biggest concern is that someone adds an amendment to prevent existing poker operators – namely PokerStars and Full Tilt Poker – from being licensed. This was a talking point of several committee members at Wednesday's hearing.
"These entities should not be invited to play a role where they are going to have to act as policemen," said Rep. Brad Sherman (D-Calif.). "We don't want former criminals deputized as cops."
"I would not be surprised if someone tried to add a provision like that, but I think we have a strong argument against it," said John Pappas, executive director of the PPA. "The bottom line is this legislation should not decide who and who should not apply for a license. When they apply, if it is decided they are not suitable to get a license then they won't. But they shouldn't be prevented from applying. The PPA thinks as many people to apply for a license is good, that it breeds competition."
Pappas wouldn't say what elements the PPA is trying to add to the bill. In the past, he has mentioned that the PPA would push for an amendment stating that the Wire Act does not apply to horse racing. The wording is in the Menendez bill in the Senate, and would help in getting the horse racing industry's influence behind Frank's legislation. The PPA also has mentioned seeking to remove the player penalty for people depositing to unlicensed sites that is currently in the Frank bill.
John Campbell (R-Calif.) said Wednesday that he would be proposing an amendment. Pappas said the PPA supported Campbell's amendment but would talk to him about the loss limits he mentioned Wednesday. Loss limits obviously can be a tricky idea, since $1,000 is a lot to some people while $100,000 is not much to others. However, Pappas believes Campbell's amendment is key to gathering more Republican support.
"I think we'll see an amendment offered by Campbell including some consumer protections that I believe will make the bill more palatable for members of Congress, particularly on the Republican side, who may want to support the bill but need the cover of a strengthening amendment," Pappas said.
The markup of HR 2267 is one of six markups scheduled in the committee on Tuesday, making it difficult to project when the bill will be addressed. It's possible, with that many bills, that the markup of HR 2267 could be held over to another day. Progress on Tuesday can be monitored from the House Financial Services Committee website.
Follow us on Twitter for up-to-the-minute news.