The Nightly Turbo: Newest Brunson 10 Member, Jungleman12 to Take durrrr Challenge, and More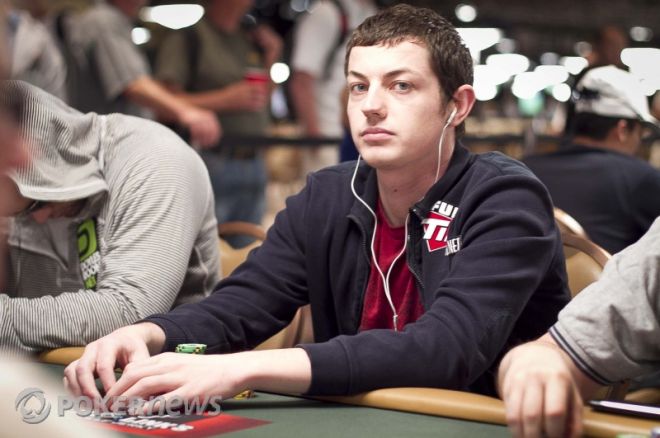 Now that the 2010 World Series of Poker is over, the Brunson 10 contest is over. Dan Kelly got an automatic in when he won the $25,000 six-max event at the 2010 WSOP, but who has been chosen to fill the eighth spot? The first installment of the durrrr Challenge isn't over yet, but Tom Dwan is discussing taking on another opponent. We've got the info on that and more in tonight's Nightly Turbo.
In Case You Missed It
On Wednesday, the House Financial Services Committee held a hearing to discuss Internet gambling. Annie Duke spoke as a representative of the Poker Players Alliance and we've got a recap of the more than hour-long hearing here.
The PokerNews Live Reporting Team was on the front lines of the 2010 World Series of Poker bringing you all the action. Now that the WSOP is in the books, the Team is handing out awards. Check out PokerNews WSOP Awards Part I: The Summer's Brightest Stars and Biggest Disappointments for more.
If you're already missing poker tournament coverage, don't worry. The PokerNews Live Reporting Team will be firing back up shortly. Where are they headed next and what's the next tournament you'll be refreshing in the PokerNews blog? Find out here.
New Team Member
We're getting closer to completing the Brunson 10. Daniel "djk123" Kelly cemented his spot on the Brunson 10 by winning the $25,000 six-max event at the 2010 World Series of Poker. Kelly was in a competition between Faraz Jaka, David Sands, and Michael Martin for one of the coveted spots.
There was one more spot that needed to be filled and those honors went to David "Doc" Sands who finished out the 2010 WSOP with 2,269 points in the DoylesRoom Brunson 10 competition. The points were awarded for WSOP performance. Sands joins Zachary Clark, Amit Makhija, Dani Stern, Chris Moorman, Alex Kamberis, and Steve Gross on the Brunson 10.
Read this for more.
Another durrrr Challenger
Tom "durrrr" Dwan and Patrik Antonius are still in the middle of the durrrr Challenge. Yes, it's still going. And we all know there are other players waiting in line to get in on the action too. Well during a small $100/$200 no-limit hold'em game, durrrr proposed the challenge to jungleman12.
durrrr: ok gg
jungleman12: gg
durrrr: y dont u take challenge
durrrr: since u never lose to me
jungleman12: i will prob
jungleman12: maybe
jungleman12: isnt bt next or something?
durrrr: i can do 2 at once
durrrr: ship ivey 500k n we will work out details
durrrr: get my aim from someone
jungleman12: ok
durrrr: i wanna crank out at least 2 of em before london if poss
jungleman12: ill talk to you over aim before doing it
durrrr: we could obv play in like 2 weeks
jungleman12: k
durrrr: kk gg
durrrr: gl
Only time will tell whether jungleman12 actually gets his shot at durrrr, and we're still not sure how much longer he'll be playing Antonius.
HighStakesDB has more.
ANZPT Queenstown
The PokerStars Australia New Zealand Poker Tour Queenstown kicked off July 17, and after two Day 1 flights, 119 players had bought into the $2,500 NZD, creating a prize pool of $267,750 NZD.
Going into Day 2, Michael Spilkin leads the way with 103,925. He is one of the 56 players returning for Day 2. Still in the running for the $73,630 NZD first-place prize are Tony Hachem, Lee Nelson, Raj Ramakrishnan, and Matthew Pearson.
The PokerStars Blog has more updates.
Another Three Years
Full Tilt Poker has announced that it has renewed its sponsorship of the Million Dollar Cash Game for another three years.
The fifth season of the show is set to be filmed on September 8 and 9 and will be broadcast on Sky Sports in January 2011. The show is invite only and has featured some of the game's top players, including Phil Ivey, Patrik Antonius, Tom Dwan, Phil Hellmuth, and PokerNews' head honcho, Tony G.
"We are delighted that Full Tilt Poker have continued their association with the Million Dollar Cash Game and we are expecting the strongest player line up yet for season 5," Founder and Managing Director of Emblaze Productions James Hopkins said.
Find out more here.
Deaf Poker Tour
The Deaf Nation World Expo has converged on Las Vegas and will be holding four events as part of the National Deaf Poker Tour this weekend at the Venetian Resort Hotel and Casino. Three tournaments will be held Friday, July 23 and Saturday, July 24.
The National Deaf Poker Tour was established in 2006 by six friends from college. There are four stops on the 2010-2011 schedule: the one in Las Vegas stop and three in Atlantic City.
The first event kicks off at 10:00 a.m. at the Venetian with the $200 Main Event. There will also be a ladies event and two $120 buy-in events on Saturday.
To find out more, head on over to NationalDeafPokerTour.com.
Your Facebook page can use another friend, so add us, and follow us on Twitter for up-to-the-minute news.