The Nightly Turbo: WSOP Planning Italian and French Events, World Poker Tour Bellagio Cup VI Update, and More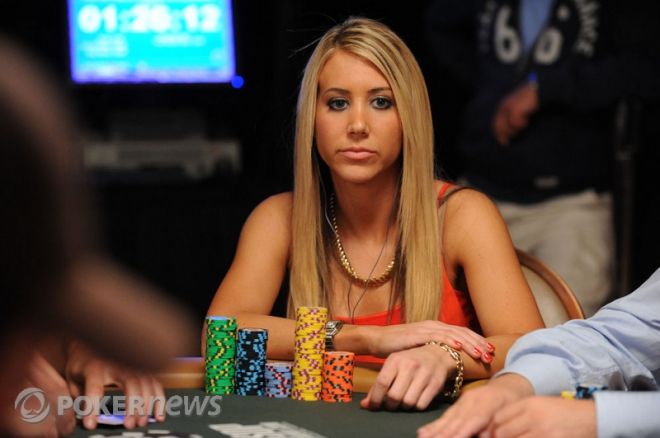 Harrah's Interactive CEO Mitch Garber let on that the World Series of Poker was looking to expand bracelet events into Italy and Frace, the Bellagio Cup VI is on to Day 3, and we've got a list of 20 hot poker babes that could win the 2010 WSOP Main Event including Lauren Kling who started Day 4 with 361,600. Keep reading to find out more.
In Case You Missed It
Neck deep in poker news? Wondering what else is going on in the gaming world? Inside Gaming has you covered.
How did the players of Day 3 of the 2010 World Series of Poker Main Event fair? Check out the recap to find out.
We caught up with reigning WSOP Main Event champ Joe Cada for a little chat. On the Rail has his thoughts on being in the spotlight and his piece of advice to this year's winner.
New International Bracelet Events?
Will there be WSOP bracelet events in Italy and France soon? In an interview with Inside Poker Business, Harrah's Interactive CEO Mitch Garber eluded to the possibility.
"We know we would like to strategically expand the bracelets beyond the US and the UK. We haven't figured out if [the events in Italy and France] will be individual events, or part of the WSOPE or tied to a larger series. In the next six months we intend to decide and announce our plans," Garber said.
In the UK, WSOP.com has launched its real money play site and is looking to expand in other areas. Harrah's Interactive is in talks with local partners in Italy and France but has yet to apply for a license in either country.
Read more at here.
World Poker Tour Bellagio Cup VI Update
At the start of the third day of play at the World Poker Tour's Bellagio Cup VI, there were 315 players registered, beating last year's numbers by 45. Registration was open until the start of the second level of Day 3, bringing the total number of players to 352. Late arrivals included Daniel Negreanu, Phil Hellmuth, Phil Ivey, and Tom "durrrr" Dwan. Players will get through seven levels today and at the time of writing this, there were 110 players remaining withJordan Morgan leading the way with a stack of 455,000.
Kimberly Lansing is at the Bellagio, catching up with the players when they have a chance, bringing you updates away from the felt.
For more, head on over to WPT.com.
Hotties
The Bleacher Report has compiled a list of the 20 Hottest Poker Babes that Could Win the WSOP. They may or may not know that some of their list has already gone busto from the 2010 World Series of Poker Main Event, or maybe they do and they just wanted a list of hot girls.
Jennifer Tilly fresh off her Bellagio Cup $5,000 side event win, hits the list at #16, and the "MIA-from-the-WSOP" Clonie Gowen is at #15. Still in the 2010 WSOP Main Event with a shot are Lauren Kling who comes in at #12 on the list and Erica Schoenberg in ninth.
Want the rest of the list? You have to find out who comes in in the #1 spot right? Click here.
La-di-da-di-da
Remember the PokerStars party we told you about yesterday? Well, here's a little peek at what you missed. Did Gloria Balding get anyone on the red carpet to sing a Snoop Dogg song? Watch the video to find out.
Make sure you're following us on Twitter. It's the best way to get up-to-the-minute news. Also become a fan on Facebook.