An Update on Intrastate Online Poker in New Jersey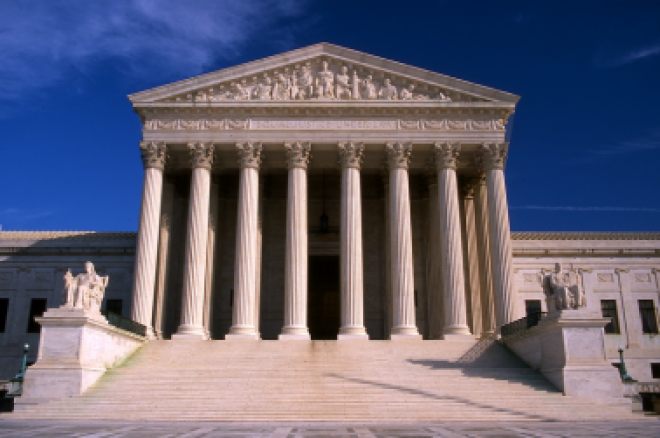 Legislation to establish intrastate online poker in New Jersey has stagnated in recent months, overshadowed by discussions to completely overhaul the gambling industry in the state.
New Jersey State Sen. Raymond Lesniak told PokerNews in April that he thought New Jersey would pass online gambling legislation by the end of this year. Then the New Jersey Senate's Wagering and Tourism Committee passed Lesniak's bill in early June, the first positive vote for an Internet gambling regulatory bill in the country.
But that was the last bit of progress for the bill, as New Jersey politicians bicker about ways to salvage Atlantic City.
"It's going to take a little longer to play out than originally thought," said Joe Brennan Jr., chairman of the Interactive Media Entertainment and Gaming Association. "If it doesn't get voted on and signed this fall, I think it will probably be early next year. It's not because of the merit of the legislation, but because it's become bumbled into these other issues."
New Jersey Gov. Chris Christie wants the state to take over Atlantic City's gambling district. In what is known as the Hanson report, Christie's advisory commission recommended: "Further legal analysis is needed to evaluate whether in-state Internet Gaming operating with a hub in Atlantic City is feasible at this time."
Democrats in the legislature responded negatively to the plan. Assembly Regulatory Oversight and Gaming Chairman John Burzichelli noted that a "major focus on Internet gambling was noticeably missing."
That's the difference between New Jersey and other states considering Internet gambling like California and Florida. In California, legislation is being pushed solely by State Sen. Rod Wright. In Florida, legislation is being pushed solely by Rep. Joseph Abruzzo. In New Jersey, Democratic leaders in both houses support incorporating Internet gambling into Atlantic City.
The Democrats held a gaming summit to discuss the issues in Atlantic City on August 6, declining to invite the state's Republicans. Another all-Democrat summit is planned for the middle of September. For online poker to have a future in New Jersey, the two parties will need to stop their bickering and work together. It's too controversial an issue to pass without some Republican support, especially considering there is a Republican governor.
There has been a fair amount of Republican support from the legislature in the past. The key could be how strongly Gov. Christie feels on the subject, and if he would influence Republicans close to him in the legislature to reject Internet gambling.
"I'm less concerned with whether (Christie) wants it than if the Republicans in the state want it and are free to vote for it," Brennan said.
The next step for Internet gambling in New Jersey would be to pass through the committee level in the Assembly, then the bills could be voted on by the full legislatures. The good news is that, unlike at the federal level, Internet gambling will not have to start over from the beginning next year if nothing passes in the next few months in New Jersey. The legislation will pick up where it left off.
One thing that can be said about New Jersey is that gambling is the hot topic in the state. As much as it means to poker players, gambling will never be anywhere close to a top-10 issue on the federal level of Capitol Hill. Politicians in New Jersey are committed to do something to improve Atlantic City, and Internet gaming will be part of that discussion. That is encouraging for online poker.
Follow us on Twitter for up-to-the-minute news.