The Vegas Grinder: Update on the Hard Rock and the Lowdown on Room Rates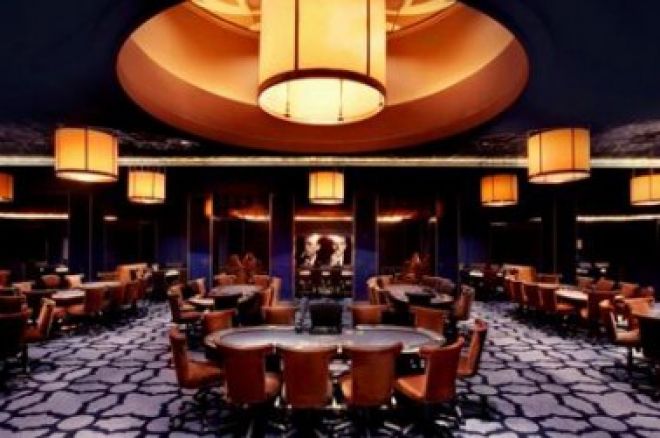 Las Vegas is home to some of the best poker rooms in the world, and all are competing for their share of the Sin City player pool. In this monthly column, PokerNews is bringing you updates on the biggest news, promotions, and tournament series going on in Las Vegas.
For local Las Vegas poker players, comfort, familiarity, and routine are important. Unfortunately for them, the local favorite Hard Rock Poker Lounge, is being downsized and relocated. For out-of-towners, getting a great deal on a hotel room is important. For this edition of the Vegas Grinder, PokerNews is covering both topics.
The Hard Rock
Despite the largely successful turnout for the Detox Poker Series, the Hard Rock has announced plans to downsize the poker lounge from 18 tables to eight, and relocate to the Hells Bells Bar area, adjacent to the Joint Theatre. The current poker lounge, which cost more than $10 million to build, will officially close on September 3. There is not expected to be any downtime for the move.
To welcome players to the new room, the Hard Rock is going to run a couple of promotions. During Labor Day weekend, there will be "Splash Pots" in which prizes and money will be added to a cash game pot at random. Starting Tuesday, September 6, players who flop quads will be awarded $1,000. This will continue every Tuesday. In addition, the Hard Rock has added hourly comps for tournament play in addition to cash play.
Room Rates
Poker players from all over the world travel to Las Vegas, often specifically to play live poker. Fortunately for them, casinos are happy to add extra incentive to stay and play at their locations. Special poker room rates are available at almost any casino that hosts poker. These rates must be booked through the poker room, and to qualify for it, the guest or guests must play a combined number of preset hours. The following are the specifics for the biggest rooms on the Strip.
Aria
(702) 590-7230
Hours: 5

Rates: $99 Sunday-Thursday, $139 Friday and Saturday
Bellagio
(702) 693-7290
Hours: 6

Rates: $99 Sunday-Thursday, $159 Friday and Saturday
Caesars Palace
(702) 785-6566
Hours: 8

Rates: $139 Sunday - Thursday, $239 Friday and Saturday 

Qualifications: The base rate of the room may not exceed $399
MGM Grand
(702) 891-7434
Hours: Average of four hours per day

Rates: Players can receive a maximum discount of $40 off the current published rate at the time of booking, with a maximum low of $49.99 from Sunday through Thursday, and $89.99 for Friday and Saturday. Current rates are available at MGMGrand.com.
Mirage  
(702) 791-7291
Hours: 5 

Rates: Usually $59 Sunday - Thursday, $89 Friday and Saturday

Stipulations: The room rates can often vary. Call ahead of time to lock in a room rate.
Venetian
(702) 414-7657
Hours: Average of six hours per day throughout stay

Rates: $119 Sunday-Thursday, $159 Friday and Saturday

Stipulations: The reservation must be for the bella suites or luxury suites in Venetian or Palazzo.
Wynn
(702) 770-3090
Hours: five to six hours or one tournament entry. (There is a daily $120 buy-in tournament at noon.)

Rates: $119 Sunday - Thursday, $199 Friday and Saturday

Perks: You can also purchase a $20 resort fee which gets you internet, gym access, and free domestic phone calls.
Follow us on Twitter for up-to-the-minute news.
If you cant make Vegas, stay at home for our amazing $10,000 Sunday Million Freeroll on PokerStars.