PokerStars.com EPT Tallinn Day 2: Weekes Ends Strong with Massive Lead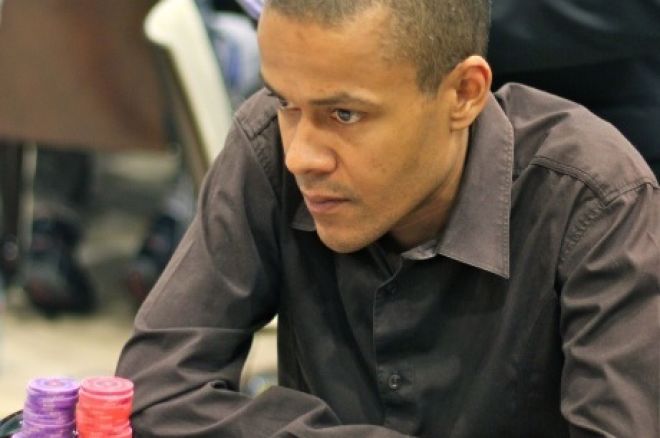 The second day of PokerStars European Poker Tour Tallinn was short and sweet. It only lasted five levels, but that was plenty of time for young Brit Jonathan Weekes to amass a giant chip lead. Former November Niner Ivan Demidov is next on the leaderboard, and both are far in front of the other 82 players who remain in the EPT's season seven opener in Estonia.
The day began with just over 200 runners, so tournament staff decided to shorten play. That was good news for the players who were all looking forward to the PokerStars welcome party in the evening. And Weekes certainly has something to celebrate, having ended the day with 751,900 in chips, far in front of Demidov's 480,400 and third place Perica Bukara's 336,100.
Weekes' tournament would be quite different if one big hand against PokerStars Pro Luca Pagano had gone the other way. After Weekes opened and another player raised, the notoriously nitty Pagano cold four-bet. Not intimidated, Weekes moved all-in, forcing Pagano to fold or risk his entire 75-big-blind stack. Pagano mucked kings face up, and Weekes showed him a pair of queens. Rather than lose a significant portion of his stack, Weekes added more chips to the pile in front of him. Then in the last hour of the night, he rivered quads and got paid to jump out to a 270,000-chip lead.
Demidov won the lion's share of his chips in a confrontation with PokerStars teammate Ville Wahlbeck who got all of his chips in against Demidov on a
board. Demidov held
for the turned flush. On his way out of the tournament room, Wahlbeck told reporters that the same card had made his straight.
Wahlbeck was joined on the rail by Team PokerStars Pros Alexander Kravchenko and Joep van den Bijgaart. Reigning EPT Player of the Year Max Lykov, EPT Monte Carlo champion Nicolas Chouity, Jeff Sarwer, and Marc Naalden were also eliminated during the day.
Those who fared better and will be back on Day 3 including big stacks Steven van Zadelhoff, Pagano, and Manuel Bevand. Arnaud Mattern, Tomer Berda, and Scott Montgomery also survived. Katja Thater also squeaked her way into Day 3, the only woman to make it through the day, but she was also the only woman to start it.
Check out the PokerNews Live Reporting page for full chip counts, and tune back in tomorrow for all of the action on Day 3 as they play into the money. Cards are back in the air at noon local time Saturday.
And remember, follow us on Twitter for up-to-the-minute news.