In the Winner's Circle with Shaun Deeb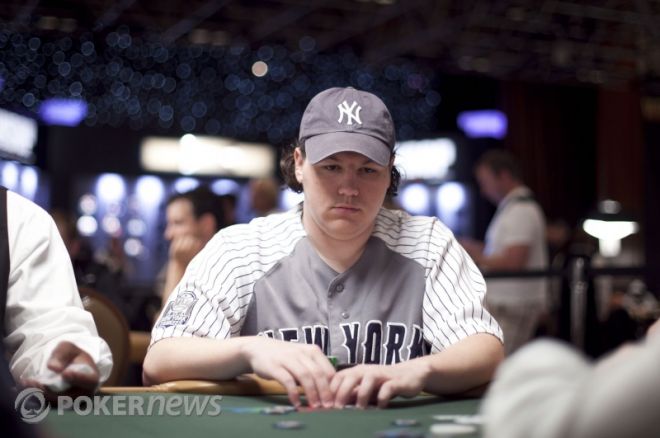 Shaun Deeb took down the Full Tilt Poker $750 Guarantee on Sunday. He battled a field of 3,397 to take home the $132,788 first-place prize. We caught up with Deeb to talk about the tournament, poker in general, and more.
How many events were you tabling when you started the $750 Guarantee?
I think only eight. I was focusing on the $10k WCOOP High Roller.
At what point did you realize that things were going your way and that you were going to win this?
When there were about 200 people left, I took a big chip lead. I had three times the average, so I knew I had a good shot.
What were your thoughts when the tournament was over and you won?
I felt like I finished what I started and got to take advantage of the strongest part of my MTT game — short-handed final tables.
Did you abandon any of the other tournaments you were playing so that you could concentrate on that one?
Nope. When it got deep, I only had the $100 Cubed left. I had chips in that but lost some flips so I was one-tabling it for quite some time at the end of the $750k.
Was there ever a point when you were in "panic" mode to stay alive in the tournament?
I always had at least 20 blinds. I did get frustrated when, with 13 left, I went from chip leader to eighth place, getting it in good twice and once bad where I outflopped the other player and got rivered.
We know you play in Ivey's Room daily; what is your online grinding schedule like?
A mix of live mixed games and online eight-game and badugi now with WCOOP a few days a week, when there are big buy-in MTTs.
What is your live tournament schedule looking like for the remainder of the year?
I don't think I am playing any at the moment. Maybe Bellagio since it's in Vegas. I'm not really in a traveling mood.
What is your favorite thing about playing in Ivey's Room?
The personal TVs, great staff catering to us, and of course the butler service that delivers food from any restaurant in Aria.
If you could live anywhere in the world, where would you live and why?
I'd live on some private island with warm weather. I've always wanted to own an island and have privacy and be able to do anything I want.
We all know that Panorama is like the poker players dorms, do you have any crazy stories you can tell us from the halls there?
My favorite story comes from when Adam Levy lived a few stories below us. My roommate at the time, Adam Junglen, and I had some month-old rotting bananas and for some reason decided to smash them on Levy's balcony below us. He knew it was us and cleaned them up without saying anything but brought the bag of garbage up to our room and put it in the hallway of our apartment. By the time he made it back down the elevator, Junglen had already dropped the whole bag of garbage back on Levy's balcony, so he had to clean it up again. Roothlus told us we won the prank war since we had position on his apartment.
What is your favorite thing to do in Las Vegas?
Eat. There are so many good restaurants that are close by and all relatively cheap for the quality you get.
So how's that retirement going? Any good at shuffleboard yet?
I've been working on my gin rummy game. It's definitely nice to go back to a childhood memory.
You like to get into it with your online opponents in the chat box. What's the best insult you've ever given or the best you've ever received?
I don't really recall any great ones. They are just fun. I'm just bored one-tabling and chatting is a way to keep me from getting distracted.
You've been playing a lot of mixed games lately. Has that helped your tournament game at all, given you a different perspective, or just a good way to exercise your mind?
All the different games have totally different strategies and lines you take in multi-way pots. It's a lot of fun and a constant challenge. Plus, I think most people definitely have a very weak game of the mixed lineup usually, while I try to be decent but not great in all.
Follow us on Twitter for up-to-the-minute news.