Poker in the News: Barney Frank on The Tonight Show and More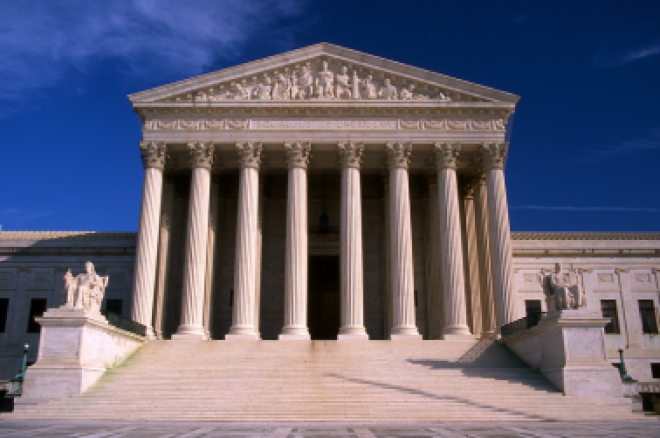 The topic of licensing and regulating Internet poker made The Tonight Show last week as Barney Frank was a guest with Jay Leno.
Asked by Leno for his ideas to reduce the deficit and raise revenue, Frank responded, "We now make it illegal for adults to gamble on the Internet. If you have some guy who wants to play poker on the Internet, we say it's illegal. Why that's anyone's idea that's the government's business is beyond me. We can make billions of dollars a year by making it legal and taxing it (smattering of applause). Whenever you prohibit something that people want to do..."
Then Leno interrupted Frank and said he disagreed because he likes it that people have to make an effort to get out to Las Vegas to gamble, and thinks the Internet makes it too easy to lose money from home.
First off, it's unfortunate that Frank referred to it as illegal for people to play poker online. There is no law against it. Even if the Department of Justice wants to interpret laws that have nothing to do with poker as making it illegal, the law would be broken by the sites for soliciting wagers and not by the players. Secondly, I'm not sure what decade Leno is living in. As Frank pointed out, people don't have to go to Vegas to gamble. There are casinos everywhere these days. And people already are and will continue to play online poker whether or not it is licensed and regulated.
But that's not the point. The victory here is that the movement to legitimize online poker has gone so mainstream that it is a topic on The Tonight Show.
There was a turn in the media last year when a few prominent publications came out in favor of Internet poker and the number of negative articles decreased. Since the passage of Frank's bill through the House Financial Services Committee at the end of July, even more media have jumped on the bandwagon.
My favorite example is this LA Times editorial. It used to be that every article on Internet poker, even when overwhelmingly positive, would have one or two glaring inaccuracies. There's nothing to protest in this one. They rightfully referred to the current state of online poker as "unregulated and questionably legal."
I couldn't craft a better response to Leno's misguided take that licensing and regulating online poker would make it too easy for people to gamble than this line from the Times, "Rather than pretending that Americans aren't gambling online, Frank's bill would bring more protection to players and minors in states that are ready to stop the charade of prohibition."
The article even states the case for why states and Indian tribes should not opt out of an eventual bill, because it would just push its residents into playing at unregulated sites.
This is the best editorial I've read on the topic in a national newspaper, and it's a plus that it comes from the most prominent paper in California, where what to do with online poker is a hot topic.
Another paper to produce a solid editorial is the Chicago Tribune, which coincidentally is a Times sister paper. Both papers are owned by the Tribune Company.
I always feel a little uneasy when people compare the current state of online poker to the prohibition of alcohol because, again, there is no law prohibiting the playing or offering of Internet poker. However, the conclusion that prohibitions don't work is a good one.
The Tribune editorial really makes three good points. One is that much of the opposition to permitting online gambling comes from self-interested parties that would rather avoid competition, such as Commerce Casino in California, as discussed in this space last week. Another strong argument is that, for those people who are problem gamblers, there are plenty of legal places — such as state lotteries or brick-and-mortar casinos — where they can indulge their addiction. If someone has a problem, he or she will find a way to gamble whether it is legal or not.
For the third point, I'll quote the Chicago Tribune's: "The effort to prevent online gambling, however well-intentioned, is futile and self-defeating. Futile because the Internet respects no borders, making it easy for Americans to place their bets through offshore portals. Self-defeating because overseas wagering operations, unlike domestic ones, can escape obligations like paying taxes."
It's these sort of well-thought-out arguments that can make an impact to members of Congress on the fence, or at least open to reason, on this issue.
Bob Barr, who ran for president in 2008 as a Libertarian, wrote a short column on the Frank bill passing committee for the Atlanta Journal-Constitution. The column is pretty basic, but there is one noteworthy part where Barr nails the Republicans who voted against the bill: "The fact that the overwhelming majority of committee Republicans voted to continue the 2006 restrictions illustrated the continuing penchant by the GOP nationally for limiting rather than expanding individual liberty."
While the potential revenues of licensed and regulated Internet poker certainly catch the eye of legislators, it is the angle of individual freedom that will put pressure on them to change sides. This is the angle that the Poker Players Alliance pushes.
The media speaks to and for the people. The men and women on Capitol Hill pay attention because they know the people are who put them in office. National news publications fanning the flames of this issue will keep the movement to legitimize online poker moving forward.
Follow us on Twitter for up-to-the-minute news.