Poker Skins Undressed: What It All Means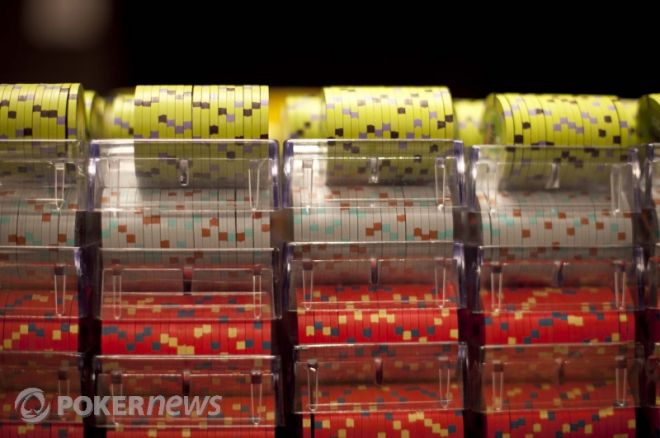 Victory Poker moves to Cake network. CEREUS network bought by Bianca Gaming. Major online poker rooms have occupied the headlines in recent weeks announcing switches to different networks. With all the moving around, it's easy to get confused about what it all means, which sites are connected to each other, and which are competing.
There are two ways to create a new poker website. First, a developer could create his own software and develop a customer base from scratch to form the player pool on his site. But it's difficult to get players to sign up and play without an already established group of opponents for them to play against. So the question is how to create something from nothing. There is a second option. Instead of building his own system from the ground up, a developer could create a "skin," a poker room that uses preexisting software that belongs to an already established network. The skin has its own brand and user interface but shares the player pool of all of the skins on its network. Although each site may have unique promotions and games, most of the time they share cash games, tournaments, advertising, security, and other features with their sister sites. That means the benefits of the home network should be a major factor in choosing which sites are right for you.
PokerStars and Full Tilt Poker each have unique software and networks that they don't share with any other brand names. They also have other poker networks crushed in terms of number of players. At any time, PokerStars has at least 20,000 people at its cash-game tables and can get more than 150,000 users in tournaments and sit-n-goes. International numbers may start to fall as the legal requirements of several European countries force the site to segregate players in those countries from the global player pool. At present, PokerStars allows U.S. players full access to games, with some restrictions on deposit and withdrawal methods.
U.S. players can also log on to Full Tilt Poker, the world's second largest group of players. Both sites' player bases allow them to offer a wider range of tournament and cash game stakes than other online sites. PokerStars also spreads the most different games, including several variants of stud and badugi, while Full Tilt doesn't offer draw games.
PokerStars and FullTilt may have the largest groups of players, but they've far from cornered the market in online poker, especially for non-U.S. players. Here is a rundown of the other major networks and their sites:
CEREUS Poker: This network was born when UltimateBet and AbsolutePoker merged. It's not many people's favorite poker client, and the CEREUS name change didn't do much to help players forget the cheating scandals associated with either site's original title. Despite the grumbling, CEREUS still has one of the largest player pools on the market, and it accepts U.S. players.
Cake Poker: This is the network all the cool kids want to sit with at lunch. Victory Poker moved to Cake on September 1. Doyle's Room moved here in 2009. Gutshot Poker, Unibomber Poker, and a variety of other skins also share the Cake Network. Because U.S. players are allowed, and several new skins are working hard to rep the network, Cake's player base is growing rapidly.
Bodog Poker: The Bodog network includes only one poker room (Bodog) but also has sports betting and casino sites. Executives are currently investing megabucks in increasing the Bodog brand overseas, especially in relation to sports betting. More name recognition can only help the games on the company's poker site.
Everest Poker: Name look familiar? Everest Poker shelled out top dollar to have its name on the felt at the WSOP, but it is targeting only non-U.S. patrons — for now. Everest caters to European players and has some of the best promotions and live event packages out there. Having kept its nose clean on the U.S. front, it could be first in line for licensing if American online gambling laws change.
Party Gaming: Thanks to PartyPoker, this used to be the biggest network in the world. Since banning U.S. customers in 2006, it lost that title, but Party Gaming is still a major fixture everywhere outside of the U.S. and is talked about with the nostalgia owed a fallen hero by American players. The network also hosts skins of the WPT's brand and Empire Poker.
Everleaf Gaming: Everleaf, home to LuvinPoker and LandShark Poker among others, is one of the few networks still open to U.S. players, yet it lacks the player base big enough to attract more than 1,000 players at any time. It does, however, boast one of the industry's most secure shuffling systems.
Merge Network: Although some of its skins of jumped ship recently, the Merge Network still hosts Carbon Poker, LockPoker, Players Only Poker, Reefer Poker, RPMPoker, and a score of other poker sites. Its software has a few entertaining features, including the ability to muck only one card and rabbit hunt. It's in need of increased traffic, however, before it will be able to support higher stakes.
888 Network: This network grew out of Pacific Poker's software. It now hosts 888poker, LuckyAce Poker, WSOP, and several other gaming sites. It's player base is known for being on the soft side, but U.S. players can't take advantage.
iPoker: Hosting William Hill Poker, PaddyPoker, ChiliPoker, TitanPoker, Winner Poker, and more than a dozen other skins, iPoker is one of the biggest networks in Europe.
Ongame: With the merger of BetFair and Bwin, Ongame became a huge force on the international poker scene. The network also hosts HollywoodPoker, EuroPoker, and RedKings, but at the moment, has no U.S.-facing sites.
After all this talk about online poker sites, are you jonesing for your poker fix? How about you head on over to our Online Room Review page, pick out an online poker site that suits your need, sign up, and get in on the action.