Inside Gaming Internet Poker Edition: Moves, Mergers, and More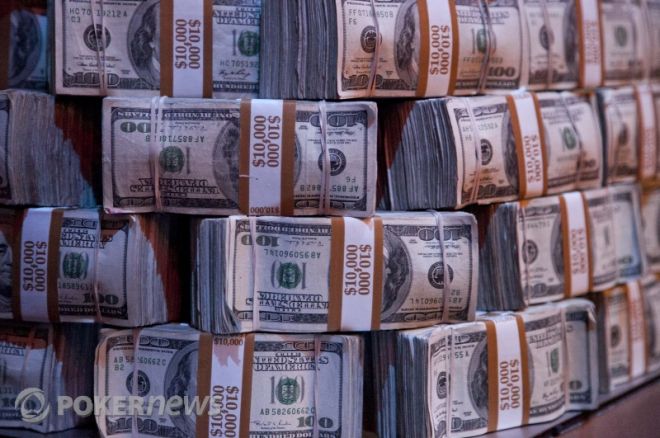 Bianca Games Inc. just announced that it was acquiring the Cereus Poker Network. We have all the details on that transaction for you, but that's not the only recent news from business side of the virtual felt. It has been a busy week for Internet poker companies. Here's what else they've been up to:
Victory Poker Taking a Slice of Cake
The six-month-old online poker room Victory Poker announced that it is moving to the Cake Network on September 1. Victory is leaving the Everleaf Network for Cake, which also hosts the skins Doyle's Room, Lockpoker, and Unabomber Poker.
Victory CEO Dan Fleyshman said in a press release, "I'm truly excited about the next chapter for Victory Poker. Being on Cake will give our players access to a multitude of tournaments, cash games, and special promotions."
PokerStars Scores Estonian License; First Step in ".ee" Site
The Estonian Tax and Customs Board issued PokerStars one of Estonia's first activity licenses. That's only the first step in a complicated licensing process, however. Tomas Larsson, PokerStars Baltics Country Manager, said in a press release that the company is now focused on obtaining an Estonian operational license. Such a license would be similar to those PokerStars obtained in France and Italy, allowing the company to operate separate PokerStars.fr and PokerStars.it sites solely for residents of those countries.
PokerStars was granted the activity license two days after the conclusion of the PokerStars.com European Poker Tour season opener in Tallinn, Estonia's capital. The world's largest poker site had also spent considerable resources increasing its brand presence in Estonia. In addition to the EPT and previous Baltic Poker Festivals, PokerStars sponsors the popular national volleyball team.
Bodog Moves Offline
Online betting brand Bodog has offered Internet patrons a variety of betting options for years, including sports betting, casino games, and of course, poker. But this week the company made its first foray into the world of live betting, accepting cash bets at the Fulham Football Club's match against Manchester United. Bodog set up five booths at Fulham's London stadium, Craven Cottage. It also had staff members roaming through the corporate seating areas soliciting cash bets.
Bodog will start the football season only offering this service at Fulham home matches. Bodog Europe inked a deal last year to be Fulham's official betting partner, allowing it to advertise on the football club's website and at the stadium. Patrik Selin, CEO of Bodog Europe, said the company hopes to expand its live betting presence. "The Bodog brand has been taking online bets for 15 years but this is the first time any licensee has offered the service beyond the Internet," he said. "We will also look to develop the concept at our upcoming sponsorships beyond football in the very near future."
Read more about Bodog branching out.
Betfair Launches Financial Trading Service
Like Bodog, Betfair Ltd. is an established presence in the online gaming, sports betting, and poker world. Betfair is also trying something new this week, though it's sticking to the Internet. Betfair announced that it will launch a multilateral financial trading facility via a subsidiary company, LMAX Ltd. LMAX, which stands for London Multi-Asset Exchange, earned government approval to offer financial spread betting and contracts for difference (CFDs). LMAX will offer brokerage services and training tools in addition to providing the trading platform.
Just before LMAX received the government go-ahead, Goldman Sachs Group Inc. purchased a 12.5 percent stake in Betfair's stock exchange for an undisclosed price. LMAX will compete with the internationally recognized London Stock Exchange. European legislation in 2007 allowed private entities to offer competition to government-run stock exchanges.
What exactly does that all mean? A CFDs trading website does its best to explain.
Follow us on Twitter for up-to-the-minute news.