The Online Poker Marketplace Report: Betfair IPO, Microgaming Skins Liquidated and More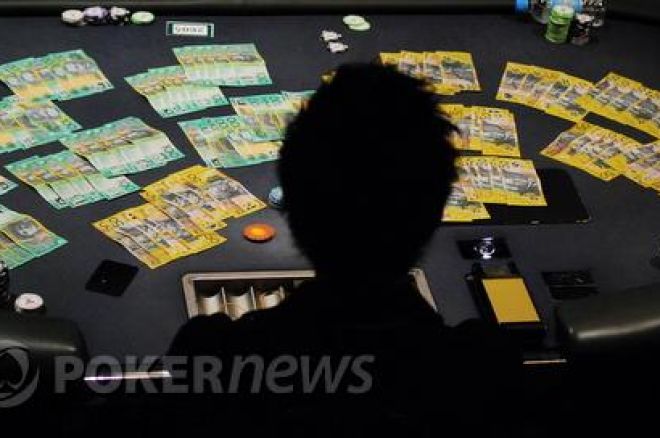 Welcome to a new feature here on PokerNews, the Online Marketplace Report. Every week we'll be bringing you the ups and downs of the online gaming market and all the happenings behind the scenes at your favorite sites. Because really... why read the financial wires when we can do it for you.
PokerStars Downplays U.S. Market Share
A report published this week on PokerScout.com revealed that despite a souring global economy, the online poker market has continued to post gains. The biggest winners? Full Tilt Poker, whose traffic increased by 96% and PokerStars, which is up 55% in 2009 over 2008 while the Ongame Network (-27%), Svenska Spel (-17%), and Everest Poker (-13%) are facing eroding player bases. The report also estimated Full Tilt and PokerStars' combined market share at 58%. However, in an unusual move, PokerStars went out of its way to release a statement downplaying that number.
While not specifically naming PokerScout.com, the release stated that "a number of recent commentaries have included estimates about our market share in the US which are significantly wrong." The statement went on to reveal that "in terms of both player liquidity and revenue, the U.S. market represents substantially less than 50% of our business" but made a point to reiterate that "after discounting the U.S. market, our liquidity and revenues are still more than twice that of any other online poker competitor."
Microgaming Skins Liquidated
Online gaming software giant Microgaming announced this week that it was ending its licensing agreements with both Eurolinx and BetonBet Poker, citing the financial insolvency of the poker rooms' parent company, Linx Media Group. Approximately 30 Microgaming skins will be dissolved as a result. Unfortunately for players on these sites, payouts are presently up in the air, but for many of them, it's nothing new. Frustrated Eurolinx players have been reporting cash-out problems from the site since May, with some transactions taking more than month to complete.
Betfair Preparing for IPO?
Rumors have been flying across the pond that Betfair is considering raising a massive amount of capital via an initial public offering estimated at £1.5 billion, or about $2.5 billion. Stoking the fire was a piece in the U.K. newspaper The Independent reporting that Betfair was calling in advisors from banking giant Credit Suisse to advise on potential deals. Apparently the Betfair brass is feeling rather optimistic when it comes to the UIGEA being overturned, which would reopen the floodgates for gaming companies when it comes to the U.S. market. However, the Betfair managing director was quick to dismiss the buzz as "highly speculative."
GTech G2 Renews Deal with Yahoo
G2, the internet gaming arm of GTech, announced this week that it has renewed their deal with Yahoo to continue to provide software for its poker games. Although its hold'em games are only available for free play in the U.S., its U.K. and Ireland arm launched a real-money poker site back in 2007. In addition to its present Flash-based poker offerings, a G2-designed download version is in the works.
Tired of reading about all these sites when you could just be playing? Check out our complete list of online poker rooms to get the biggest, and best bonuses.