PokerNews Op-Ed: If I Had a Vote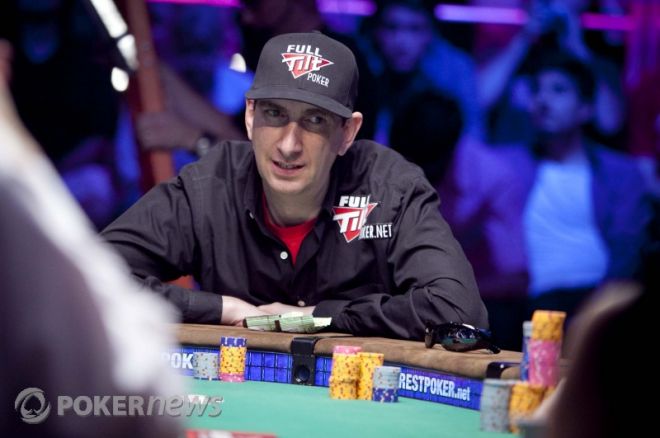 I don't think anyone was shocked, appalled or even mildly surprised when this year's list of nominees for the Poker Hall of Fame was released. The poker world is only just now coming out of its end-of-summer malaise and of the ten names on the 2010 ballot, seven were included last year when the nomination process was first opened to the public. Back for a second shot are Barry Greenstein, Dan Harrington, Phil Ivey, Tom McEvoy, Daniel Negreanu, Scotty Nguyen, and Erik Seidel. Chris Ferguson, Jennifer Harman, and Linda Johnson were the new additions to the list, while Men "The Master" Nguyen and Tom Dwan missed the cut. Dwan is a natural omission; most thought it quite premature when he was nominated for a lifetime achievement honor at age 23. However, Nguyen being snubbed in the year he won his seventh bracelet really points to his off-the-felt behavior and the cheating rumors that have followed him for years.
So let's get the technical stuff out of the way. I'm not a member of the 17-person media panel and never have been. Everyone on it is allowed to cast their ballot for two people. And if I had a vote, I'd give it to two of the most underestimated forces in the poker industry today, Erik Seidel and Linda Johnson.
Erik Seidel is a difficult guy to figure out. He's quiet at the table, doesn't make a ton of waves, and doesn't get caught up in a lot of controversy. His playing style is enigmatic, creative, constantly evolving, and undeniably effective. Off the felt, the man is class personified. The antonym to "douchebag." And the most entertaining presence on Twitter in poker. Seriously, how can you not root for a guy who writes gems like these:
I feel like that guy in Memento w no short term memory. Have to start tattooing reminders "you're in kitchen 4 bottle opener"
I've been using this Dove beauty bar soap for about 8 months now + so far I'm disappointed with the results
Just checked WSOP rulebook, there's nothing in it that prevents me from playing with a Psychic Octopus as a card protector today
Seidel had one of the most auspicious career starts in poker history, arriving in Las Vegas in the summer of 1988 a talented amateur and departing having just missed his shot at a world championship. Coming so close to a bracelet is a moment of mixed emotions for anyone and for Seidel, it was immortalized a decade later in the film Rounders. It's an interview question he'll probably never escape, but he'll still deliver a wry answer with ease and grace. When hole card cameras came into play, Seidel wasn't entirely kosher with having his playbook exposed, especially when he was the one paying the entry fees. No doubt the writers of another poker movie, Lucky You, were aware of Seidel's penchant for hiding his hole cards when they wrote it into the film's final reel.
Seidel knocks off the first three criteria for the Poker Hall of Fame quite easily. Played poker against acknowledged top competition? Check. Played for high stakes? Check. Played consistently well, gaining the respect of peers? How about eight WSOP bracelets in five different disciplines of poker won in 15 years? Yet, for all his success, Seidel is still the most underrated tournament player in the world. Although he may be thought of as a member of the "old guard," the 2004 crowd that spent the most time on television and got voted into the Tournament of Champions this summer, Seidel has still consistently put up major tournament results every year whereas many of his peers have not. In 2007 he won his eighth WSOP bracelet and finished second in the uber-elite $100,000 buy-in NLHE event at the Aussie Millions. A year later, he returned to Melbourne and made a runner-up finish in the Main Event. Three months later he bagged a WPT title at Foxwoods, pocketing another million dollars. This year he made two more WSOP final tables and finished second in the NBC National Heads-Up Championship. Seidel is still hungry and his game is as sharp as it's ever been.
Seidel may be on the young side when it comes to receiving lifetime achievement accolades (he is only 50 and listens to hipper music than you ever will) but it's also easy to argue that as a player he has stood the test of time. Seidel has played poker for 25 years, full-time for the last 15. Perhaps even more remarkable than his longevity in the game and his talent at it is his ability to manage his bankroll. Although Seidel, like every pro, has had some leaner years than others, he's never gone broke in his professional career. Meticulous in his money management, his background on Wall Street turned him into a savvy investor. Of the 23 years Seidel has spent playing tournament poker, he has earned at least six figures in all but four of those years, two of them before he turned pro. Young players on your 58th bankroll, take note.
My second vote would go to Linda Johnson, not so much for her achievements as a player (although a WSOP bracelet and over $300,000 in tournament earnings are certainly nothing to sneeze at), but for her off-the-felt activities as an industry leader and advocate for the game. Aside from last year's inductee, Mike Sexton, it's difficult to point to anyone else who has given so tirelessly of herself to promote poker, cast the game in a positive light, and further mainstream it.
Johnson gathered a group of investors and bought CardPlayer in 1992. She published the magazine for eight years before selling it to current owner Barry Shulman. Although she no longer owns CardPlayer, she still writes occasional columns and is a partner in CardPlayer Cruises. Johnson was on that boat in the Amazon River with Sexton and Steve Lipscomb when they came up with the idea for the World Poker Tour and she called the final table action for seven seasons. She's also one of the founders of the Tournament Directors Association and along with Sexton, Jan Fisher and Lisa Tenner founded Poker Gives, a nonprofit organization that runs and promotes charity tournaments nationwide. Johnson was also the original chairperson of poker's chief lobbying arm, the Poker Players' Alliance and currently sits on their board of directors.
Johnson's list of achievements speaks for itself, but especially given her efforts to bring more women into poker and her willingness to speak out about gender issues in the game, she deserves this honor now more than ever. Johnson gave an introductory keynote at this year's WSOP Ladies Event. Yup, that's right, the one all the guys crashed. She spoke about playing in her first Ladies' Event 30 years ago, the changes the game has seen, the fact that 1,000 women were sitting in front of her instead of the 65 that played the event back in 1980. Johnson is one of the few public figures in poker that not only understands the challenges women still face at the tables, but how far the game has come since she first picked up two cards.
Greenstein, Harrington, Negreanu, Ivey? They'll all have their day, some sooner than others. For me, though, 2010 belongs to two of poker's unsung heroes.
Are you following us on Twitter yet? There's no reason you shouldn't be.
The opinions expressed here are those of the authors and do not necessarily reflect the positions PokerNews