The Nightly Turbo: Dunst Gets Raw, Cash Game Action on TV, and More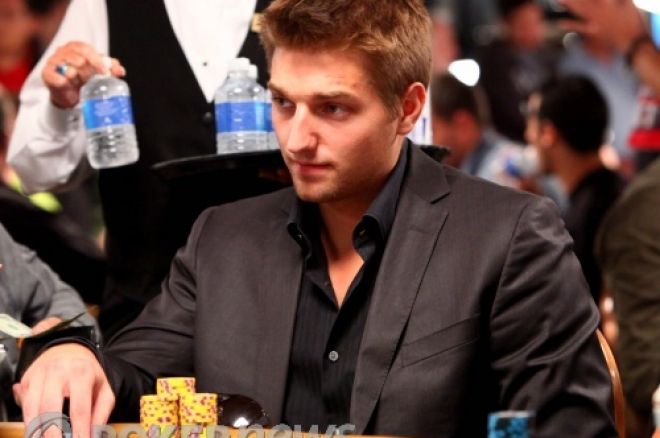 As always, we've got you covered with the world's most important poker news in one handy place. Tonight's Nightly Turbo brings you the return of a lot of televised cash-game poker, Tony Dunst announced as the host of the World Poker Tour Raw Deal, and PokerNews returning to the WSOP in 2011.
In Case You Missed It
It was another big Sunday on the virtual felt, and poker pros Jon "PearlJammer" Turner and Jude "j.thaddeus" Ainsworth are among those banking some coin. Read all about it in the Sunday Briefing.
Online poker pros are not always in their cozy homes, sometimes they're on the road grinding it out. Check out how Gualter Salles, Victor Ramdin and Dan Frank play on Sundays in this week's edition of The Sunday Grind.
Tony Dunst Introduced as WPT Raw Deal Host
After searching (suffering) through hundreds of audition tapes, the World Poker Tour has found itself a host for the Raw Deal TV segment it will be introducing. In the end, online poker professional Tony "Bond18" Dunst, who has always been unafraid to speak his mind, wooed WPT officials into hiring him for the role, which will be introduced to viewers for the first time at this year's upcoming Festa al Lago at Bellagio on October 15.
"For years, I watched the WPT every week and memorized the final hands, then would pick apart the strategy," Dunst said. "I'm looking forward to the opportunity to work with icons Mike Sexton and Vince Van Patten, who were crucial to bringing our industry into its modern, global form. The WPT has given me carte blanche to be myself. I'll be as candid, blunt, and absurd as I like; a sweet deal, and I'm honored they chose me."
Gary Wise breaks down Dunst's new role at ESPN.com
PokerNews Set to Cover 2011 WSOP
Although the 2010 World Series of Poker Main Event winner has yet to be declared, that's not stopping PokerNews from getting ready for the 2011 World Series of Poker. For a fifth straight year, PokerNews will be your go-to-source for live updates, chip counts, photos and videos straight from the floor of the WSOP.
PokerNews will also once again be powering Harrah's official updates over at WSOP.com. "We've worked very hard to set ourselves apart as the industry leader when it comes to live poker tournament coverage," said Editor-in-Chief Matthew Parvis. "We're extremely proud to work with the WSOP and excited to have more time than we have ever had in the past to plan for the event."
PokerNews will also be covering WSOP Circuit events starting this weekend in Indiana, be sure to follow along with all the coverage at PokerNews.com
PokerStars Big Game Is Back
Monday night marks the return of the "PokerStars.net Big Game" on FOX, and this week, the lucky "Loose Cannon" is Russel Harlow, who will take his $100,000 stake and battle Antonio Esfandiari, Tony G, Phil Hellmuth, Isaac Haxton and Team PokerStars Pro Jason Mercier.
So far, after six contestants, all but two have busted and lost their stakes. Ernest Wiggins ended his session with $150,300 and Nadya Magnus ended with a series-leading $163,600.
For more clips be sure to check out TheBigGame.PokerStars.net and to get into the action yourself. Sign up for a PokerStars account with PokerNews.
Poker After Dark: $150k Cash Game
Cash-game action seems to be fast and furious this week on television, and Monday night also marks the return of NBC's Poker After Dark. For the next two weeks, Tom "durrrr" Dwan, Patrik Antonius, Gabe Kaplan, Eli Elezra, Alan Meltzer, and David "Viffer" Peat will battle it out playing $300/$600 no-limit hold'em.
This incarnation of the show will highlight the biggest pot ever awarded in Poker After Dark history.
Be sure to check your local listings, or head over to NBCSports.com to watch full episodes.
Glo Having Some Fun with New PokerStars Pro Liv Boeree
The tournament madness is almost complete in London and was capped off by an EPT London Party that we'll just let you see for yourself. Seems as if things got a bit cheeky, as they say in ol' London.
Like us on Facebook, and follow us on Twitter for up-to-the-minute news.