Video Vault: Ivey League Interviews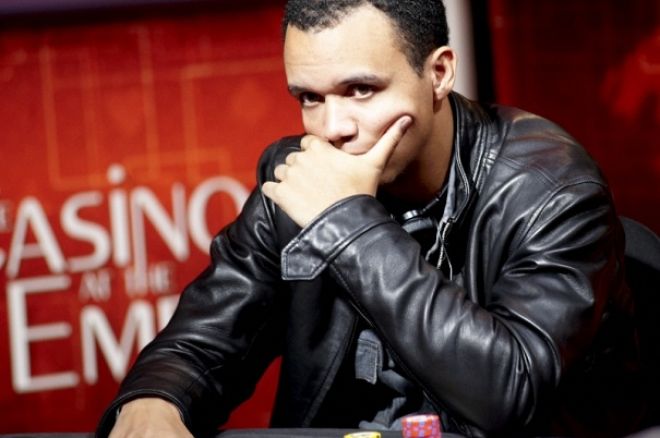 Five years ago when I started in poker, the player whom everyone mythologized was Phil Ivey. Let's face it: his reputation is overwhelming deserved as a player of the highest caliber. I have come to believe, however, that the reputation is only further enhanced by Ivey's reticence to put himself out there for the media. Yet, since his World Series of Poker Main Event Final Table in 2009, the myth seems to have become mortal by opening up the Ivey towers for more and more people, however fleetingly, to glimpse the man behind the myth. He is easily the one player whom I find terrifying to interview. I know I am not alone in feeling that way, but he is also one of the best interviewees. So here is a quick retrospect, a best of, if you will, of Phil Ivey interviews. These were so hard to pick, as, frankly, all of Ivey's videos are riveting to watch. Which one is your favorite?
Phil Ivey Room Opening at Aria
Vegas takes the naming of anything very seriously. Focus groups and marketing meetings meet often to come up with the right mix of vowels and consonants to entice consumers to spend at their establishments. You know what the most concise mix of vowels and constants are in Poker? Ivey. In June 2010, right before the World Series of Poker, Aria opened up a new swank poker room with the help of a certain legend. Kristy Arnett was on hand to capture the man in his moment.
Phil Ivey- Media Junket
Ivey has been associated with and has become one of the most recognizable faces for Full Tilt Poker since it's inception. As a result, Phil is often called upon to press the media flesh in his role as a Full Tilt ambassador. I caught him in an almost jovial mood in London during the Full Tilt media press junket to coincide with WSOP Europe, where he pulled off a 12th-place Main Event finish.
Phil Ivey Winner!
But let us not forget the reason Ivey is Ivey: He wins. Not just here and there, but consistently in all aspects of the game — cash, tournament, hold'em, pot-limit Omaha, you name it. He is the all-time live money winner and is currently chasing Phil Hellmuth's record of 11 WSOP bracelets. Lynn Gilmartin had the good luck to catch Ivey after he captured bracelet number eight at the 2010 World Series of Poker.
Ivey Worship
Not matter how much Ivey wins and loses, the adulation continues. At some point, the man became myth. Kristy Arnett got a brilliant idea to simply ask the poker world "Why is Ivey so sick?" The responses are fascinating to watch. Just hearing the breathy awe with which his name is said is truly a thing. You know that seeing him play, for the poker world at least, is like watching Jordan on the court or Ruth pointing to outfield to call his shot.
My First Ivey
This was my very first Ivey experience. It took me four years to get an interview with him. If you listen closely you can hear the quiver in my voice caused by being so nervous about speaking to a man entirely impervious to the trials and tribulations of mere mortals. I give you Phil Ivey from the 2009 Aussie Millions and a very shaky Gloria Balding.
Do you have a favorite Ivey video? Let us know in our forums, and as always, follow us on Twitter for up-to-the-minute news.