Find Worse Bad Beats Than These - We DARE You!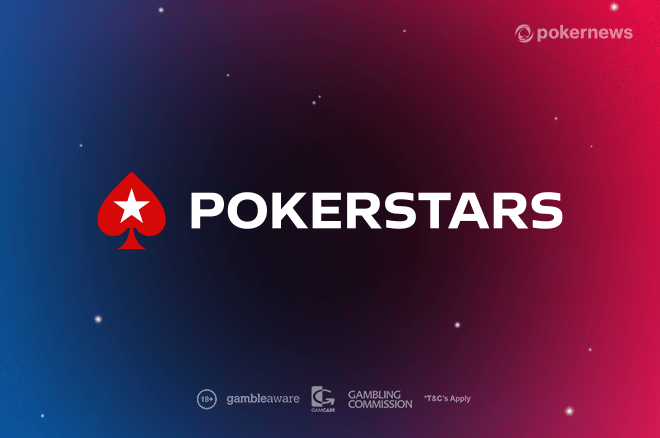 Poker is a cruel mistress who often takes away quicker and harsher than when she gives. Every poker player has been on the receiving end of a bad beat, or has been on the correct side of a long-shot runner-runner to scoop a pot they had no right of winning.
The following five hands from PokerStars live events are a shining example of why, in poker, you should never count your chickens before the hatch.
Sick River All But Busts Roed
The first hand took place at the 2013 European Poker Tour London Main Event, a £5,250 buy-in tournament where only 16 of the 604 starters remained in contention for a top prize exceeding half a million British pounds.
Georgios Karakousis opened to 40,000 from early position with
, a fresh-faced Ludovic Geilich three-bet to 74,000 from the hijack with
, only for Kully Sidhu to wake up on the button with
; Sidhu four-bet to 197,000. Norwegian Kent Roed looked down at his hole cards in the small blind and revealed
before letting out an expletive and stating he had a nice hand! Roed moved all-in for 890,000, which folded out everyone except Sidhu, who said "If you have aces, good luck to you, I call."
Roed covered Sidhu by 14,000 chips, so it looked likely Sidhu would be the 16th place finisher. The
flop left Sidhu with only 4% equity. However, the
turn gave Sidhu some additional outs, one of which was the
on the river that improved him to a flush.
Roed busted in 15th place shortly after this hand, while Sidhu navigated his way to an eighth-place finish.
Puckkov's Re-Suck Out at EPT Barcelona
Konstantin Puchkov got unlucky then lucky in a hand at the 2010 EPT Barcelona Main Event, a tournament this writer remembers well as it was his first live reporting stop for PokerNews!
The hand starts with min-raise to 100,000 from Puchkov with
, which is followed by a call on the button by Luis Rufas with
on the button. Giuseppe Pantaleo called from the big blind with the lowly
.
A
saw Pantaleo check, Puchkov continue for 200,000, and a raise to 570,000 from Rufas, and a fold from Pantaleo. Puchkov announced he was all-in for 1,920,000, and Rufas called.
The
turn improved Rufas to two pair, and he let out a scream of joy. That joy turned to despair when the
landed on the turn, gifting the Russian a set of aces and the win.
Busquet Wins With Less Than 1% Equity
There must be something in the Barcelona air because this next ridiculous run out occurred in the €50,000 Super High Roller at the 2014 EPT Barcelona stop.
Sven Reichardt min-raised to 160,000 with
and the action was on Olivier Busquet on the button, who had less than 20 big blinds. Busquet looked down at
and moved all-in for 1,545,000. Reichardt instantly called.
Busquet's situation got worse on the
flop, which left Busquet needing runner-runner aces, something Scott Seiver eluded to. The turn was the
and the river the
, gifting Busquet the most unlikely winning hand you are ever likely to see.
Amazingly, Busquet's sun-run continued and he took down the tournament for €896,434 after a heads-up deal with fellow heads-up specialist Daniel Colman.
Mercier Hit One-Outer On The River
Isabelle Mercier had the best hand preflop when she battled with Dutchman Marcel Luske at the 2005 EPT Grand Final, before falling way behind only to come out on top again.
Mercier opened with
before calling Luske's three-bet shove, which he made with
. Mercier was a 70/30 favorite preflop, which increased to 81% on the
. Luske catapulted into the lead when the
fell on the turn, which left Mercier drawing to the last remaining queen in the deck. Guess what happened? Yup, the
appeared on the river, sending Luske on his merry way.
Martin Rides His Luck
A sick run out occurred at the final table of the 2008 EPT London Main Event; it involved eventual champion Michael Martin and star runner-up Michael Tureneic.
Tureniec got things underway with a raise to 240,000 with
. Martin three-bet all-in for 300,000 in total with
, and Tureniec called. Both Marcin Horecki and Eric Liu folded kings, so Tureneic was drawing more thin that he knew.
That said, the flop still came down
, improving the Swede to two pair and making the most likely result Martin busting out. Another seven, the
hit Tureneic again. The dealer burned a card before bringing the
into play on the river, giving Martin a massive boost to his stack. Martin rode the crest of the wave and emerged victoriously a few hours later, doing so with £1,000,000 in prize money.