A Look at the 2010 November Nine ESPN Poker Pick'em Competition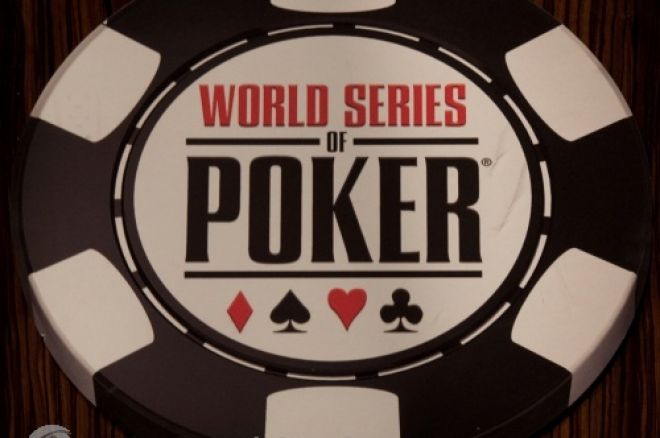 For the second year in a row, ESPN offered its popular Poker Pick'em fantasy game leading up to the November Nine. The game was simple: pick the outcomes of 20 matchups/questions regarding the 2010 World Series of Poker Main Event Final Table and compete against the rest of the world. What's more, PokerNews was invited by ESPN's Andrew Feldman to start a group whose players could compete against their favorite PokerNews writers. Thus was born the group, Team PokerNews.
All told, 86 players joined to compete against Team PokerNews' featured entries, which included: Editor-in-Chief Matthew "pdparv1919" Parvis; Senior Writers Donnie Peters, Eric Ramsey and Chad "DISCO_CHAD" Holloway; on-air hostesses Kristy "Snaptress" Arnett and Lynn "Lynnie_G" Gilmartin; tournament reporter extraordinaire Mickey "123Md" Doft; and managing editor Elaine "pokerprincess" Chaivarlis.
Each member of the group, including the featured entries, made their picks on the following matchups/questions (correct answers are in bold):

How many players will see a flop on the very first hand? - 2 or no flop/3 or more
How many players will be eliminated during the first four hours of play at the final table? - 3 or more/2 or fewer
The first time Michael Mizrachi is all-in and called, will he have the best hand? - Yes/No
Will Jason Senti be the first player eliminated from the Main Event? - Yes/No
Where will Jonathan Duhamel finish? - First or second/Third or worse
Who will finish higher? - Matthew Jarvis/Filippo Candio
Will someone from outside the United States win the Main Event? - Yes/No
How old will the winner of the Main Event be? - 26 or younger/27 or older
Where will Michael Mizrachi finish? - 5th or better/6th or worse
Which group will eliminate more opponents? - Duhamel-Dolan (Push)/The field (Push)
What will the winner's final hand be? - Three-of-a-kind or better/Two pair or worse
How many players at the final table will be eliminated when holding either AA, KK, or QQ? - 3 or more/2 or fewer
Which pairing will earn more money? - Mizrachi-Nguyen/Candio-Senti
Who will finish higher? - Joseph Cheong/John Racener
Will a player name John (or Jonathan) win the Main Event? - Yes/No
Which will win more all-in preflop races (Ex: A-K vs. 5-5)? - Pocket pairs/Two overcards
How many hours will it take to reach heads-up play? - 10 or more/Fewer than 10
How many players will Michael Mizrachi eliminate? - 1 or more/0
Will a PokerStars.net sponsored player win the Main Event? - Yes/No
How many different players will hold the chip lead? - 4 or more/3 or fewer
Many of the matchups were simply 50/50 propositions while some actually took thought and analysis. Regardless, all of the questions were fun in nature and gave the participants a little something extra to root for during the action. As indicated above, Question 10 ended up being a push seeing as how both options eliminated the same number of people. Additionally, Question 3 did not seem to be counted in the ranking; therefore, only 18 of the questions were used for scoring purposes. This meant that a perfect score was 18 out of 18. With that said, the PokerNews team didn't do too well.
| Player | Total |
| --- | --- |
| Holloway | 10 |
| Gilmartin | 10 |
| Ramsey | 10 |
| Doft | 9 |
| Parvis | 8 |
| Chaivarlis | 7 |
| Peters | 0 |
| Arnett | 0 |
Thanks to his tiebreaker, Holloway was able to emerge as the top dog of the featured entries tied for 37th place. His guess that heads-up action would last 45 hands, when it actually lasted 43, was enough to put him above Gilmartin and Ramsey. However, it must be noted that Rich Ryan of PokerNews, who unfortunately wasn't listed under the featured entries, managed to score 11 points. That score technically makes his the best performance of any PokerNews member with a 25th place tie.
Although Team PokerNews didn't excel, much of the competition did. Of the 86 players in the group, 17 managed to correctly pick 13 out of the 18 questions. Not too shabby to say the least. The chart shown below contains some information on the top eight; their picks can be viewed right on the group's page.
| Rank | Player ID | Name | Total |
| --- | --- | --- | --- |
| 1st | JonestownJammer | D. Jones | 15 |
| 1st | AintNoHanginChad | W. Cone | 15 |
| 3rd | mexingerpoker | M. Exinger | 14 |
| 3rd | Limp-Check-Reraise | E. Preedin | 14 |
| 3rd | booknook9121 | S. Madow | 14 |
| 3rd | hishga | B. Cummins | 14 |
| 3rd | briangary2 | B. Gould | 14 |
| 3rd | Mel_Wal | M. Wallace | 14 |
While ESPN's annual Pick'em Game has come to an end for 2010, the fun doesn't stop there. The poker world is full of fantasy poker opportunities that can be found with just a simple seach on the web. In the meantime, you can count on Team PokerNews to seek redemption come next year's ESPN Poker Pick'em.
Not only do we have regular $2500 freerolls, we also have the biggest sign up bonus you will find anywhere on Lock Poker - $1000 when you use Bonus Code PNEWS1000.