House Financial Services Committee Chairman Not Set; Bachus Losing Steam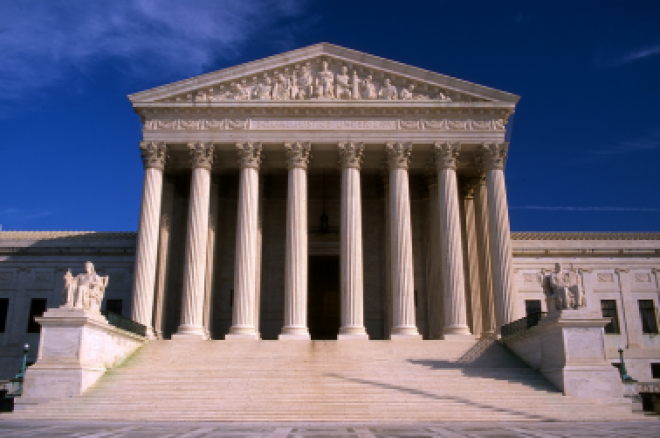 After the Republicans took over the House majority in the midterm elections, it appeared to be a lock that Rep. Spencer Bachus (R-Ala.) would take over as chairman of the House Financial Services Committee.
This would be a huge blow for Internet poker prospects on Capitol Hill. Financial Services has been the focal point for federal licensing and regulation efforts with Barney Frank's leadership. Bachus, as he has shown in hearings over the past two years, is one of the few congressmen staunchly opposed to Internet gambling on a moral level.
Unfortunately, Bachus is the ranking member in line for the chairmanship. He's waited his turn and toed the party line for going on 10 terms.
Then Bachus opened the door to the possibility of an alternative by sticking his foot in his mouth. He was quoted in an Alabama newspaper saying, "Sarah Palin cost us control of the Senate," criticizing the Tea Party movement that appeared to boost the Republicans in the election. The quote became national news and got back to Palin, who responded by criticizing the "Bachus bigger government agenda."
"Bachus is clearly the front-runner but his statements cost him and now he's in a fight he probably didn't expect to be in," said Rich Muny, a member of the Poker Players Alliance board of directors.
Ed Royce (R-Calif.), who is running against Bachus for the chairmanship, is suddenly gaining steam. Royce isn't considered a positive for poker — he has a grade of D in the PPA congressional ratings — but he wouldn't be guaranteed to block any poker legislation like Bachus. There's some hope in that Royce is considered a political ally of John Campbell (R-Calif.), who voted in favor of Frank's Internet gambling regulation bill and was one of the most interested and knowledgeable congressmen in speaking on the issue during Financial Services Committee hearings.
"Royce is not a supporter of ours but I think he is a fair-minded individual," Muny said. "I don't think he would twist arms behind the scenes to get votes against us. When Campbell has witnesses he wants heard or points to make, I think Royce would act fairly to his ally."
Despite his misstep, Bachus still has strong support from the old guard on Capitol Hill. He has endorsements from all six subcommittee Republican ranking leaders. But he doesn't mesh with the new blood coming in and trying to reform the party.
A steering committee is expected to meet the week of Nov. 29 to decide the committee chairmanships. New Speaker of the House John Boehner (R-Ohio) will be highly influential in making the decisions. Muny is recommending poker enthusiasts call Boehner's office at 202-225-6205 to urge him to choose Royce over Bachus for the House Financial Services Committee chair. It's not necessary to give any reasoning or even identify yourself as a poker player.
Many people with no interest in poker already are opposing Bachus getting the job. The Wall Street Journal recently endorsed Royce for the job. Muny hopes some Tea Party groups will soon come out with their opposition to Bachus. It wouldn't seem like a good move for Boehner to go against the new movement in the party on his first big decision.
If Bachus does get the job, the good news is he would only be able to hold it for two years after serving four years as the committee's ranking member. But the prospects of getting a bill through the House in the next two years could lie in this decision of the House Financial Services Committee chair.
"We can get a pretty decent Financial Services Committee for poker if we don't get Bachus," Muny said. "I think if anyone was in there but Bachus, we would have gone further these past four years for sure."