The Weekly Turbo: PokerStars Upgrades, Maria Ho Patches Up, and More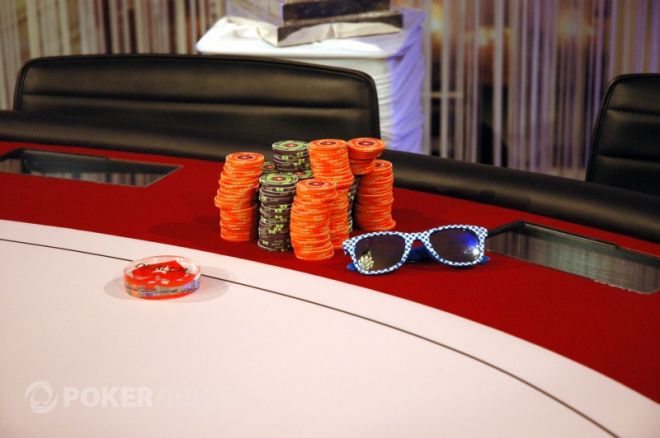 If you missed a Nightly Turbo this week, we're here to fill you in. (Just a tip, you wouldn't miss them if you signed up for the Nightly Turbo newsletter. Hint Hint.) So what happened this week? Well, PokerStars unveiled its latest software upgrade, Maria Ho signed with an online poker site, and more.
Lemme Upgrade You
PokerStars has released numerous new updates for its software so be on the lookout for the "Update new software" box when you load your favorite online poker site.
A "Find Seat" button is being introduced. What does it do? Well, when you select a full ring game table, clicking the "Find Seat" button will allow you to take a seat at another table of the exact same type as the one you're already seated at. This button will be rolled out slowly, so if you don't get it with the update, be patient, it's coming your way soon.
Bet slider options and bet sizing buttons are getting a bit of a makeover and there will now be visual representation of "Time to Act," meaning that when you get your first "time warning," a running-down bar will be displayed next to the Time Bank. The Time Bank button will also be different, depending on whether the Time Bank will activate or not.
There's plenty more where those updates came from, but for the sake of being long-winded, we cut it short. You can find information on all of the new software improvements on the PokerStars Blog.
Patched Up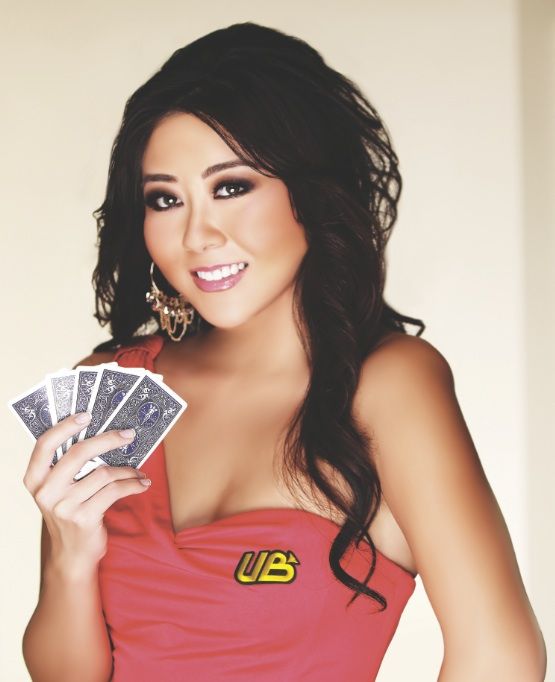 Maria Ho has become the latest "patchless" pro to lose that title. She has just signed on as the latest member of Team UB, joining Annie Duke, Phil Hellmuth, Joe Sebok, and her best friend Tiffany Michelle, among others. Her first foray on the felt as a UB Pro will be this weekend at the PokerStars North American Poker Tour LA.
"I am very happy and excited about being a part of Team UB and being included in a list of Team pros that have done a lot for and in the game such as Phil Hellmuth and Annie Duke, as well as the newer and highly successful members of the Team such as Eric Baldwin and Adam Levy," said Maria.
"This is an exciting time to be a part of Team UB since I know their plans to move their brand forward and their vision for the future especially with the guidance of Joe Sebok who has such an insightful perspective. I believe I can bring a unique and fresh point of view to the Team and I hope people will see that."
Along with playing at UB.com, Maria will be blogging, writing articles, and posting videos in both English and Mandarin Chinese.
If you want to take Maria on at the tables, you'll need a UB account, so sign up for one today!
Hittin the Road - For Now
Full Tilt Poker has announced that it will no longer be allowing Washington state residents to play for real money on its site. This comes just over one month since PokerStars also banned Washington state residents from playing on the real-money section of the site.
According to FullTiltPoker.com, Washington state residents will be able to leave their money in their accounts to use when they are outside the state and wish to play. Visitors to the state won't be able to play, even though they aren't residents of Washington. Residents will be able to play on the play money site though.
Not in Washington, or are but going out of the state for vacation and want to play on Full Tilt Poker? You're going to need to sign up for an account.
Vanessa Selbst Victorious in France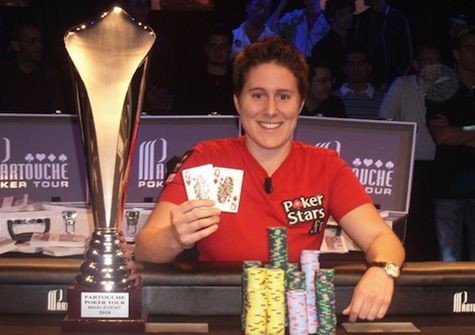 After an extended break and a cheating scandal, the Partouche Poker Tour crowned its winner over the weekend.
Vanessa Selbst, who was the chip leader going into the final table, bested her seven opponents and walked away with €1,300,000 for first place. She also holds a North American Poker Tour title for the NAPT Mohegan Sun, as well as a WSOP bracelet for the 2008 $1,500 Pot Limit Omaha event. Not counting this win, Selbst has already racked up over $1.9 million in career winnings.
Partouche Poker Tour Final Table Results
1. Vanessa Selbst - €1,300,000
2. Raphael Kroll - €800,000
3. Fabrice Soulier - €500,000
4. Tommi Etelapera - €360,000
5. Ibrahim Raouf - €300,000
6. Soren Konsgaard - €240,000
7. Cyril André - €187,500
8. Tobias Reinkemeier - €130,700
Head on over to PartouchePokerTour.com for more.
Above photo courtesy of PartouchPokerTour.com.
Pot-Limit Omaha on Poker After Dark?
Is Poker After Dark adding pot-limit Omaha to the lineup? According to Brian Hastings, it is. In his blog, he reveals that he will be part of "cash game week" on the next season of PAD. He said that he'd be playing against Tom Dwan, Phil Galfond, and Phil Ivey, as well as two players out of Patrik Antonius, Sam Farha, and Brandon Adams, though he's not sure who.
He did, however, say that the game they would be playing would be $300/$600 PLO with a minimum buy-in of $100,000 — a first for Poker After Dark.
PokerKingBlog.com has the story.
The Latest from Durrrr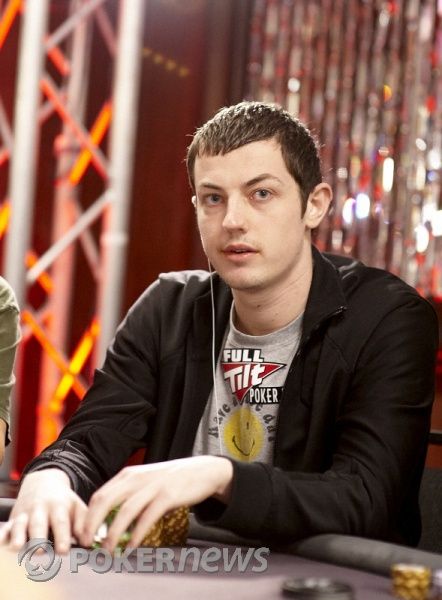 Just over two months since his last blog, Tom "durrrr" Dwan decided to give us a sneak peek into what's been going on in his life. In his latest blog post, "PAD, Europe, Challenges, and Prolly Some Other Stuff," he talks about having filmed two sit-n-goes for Poker After Dark and having two cash games left to film for the show, "one of which should be extra sweet." He also talks about traveling in Europe and the two "durrrr" Challenges that are running he's involved in.
"...In the next few days/weeks I should be putting in a ton of hands with jungleman. With regards to the Patrik challenge, I want to clear up the thought that he's stalling or doesn't want to pay if he loses or something like that. Patrik and I talk a lot and he's definitely done nothing wrong by me in the slightest. I don't know if we'll be finishing soon but hopefully we will, and sorry to the people watching that challenge that its gone on for so long."
So for those of you like us, who are wondering when it will end, your guess is as good as ours. The one thing we can be sure of is that both Challenges will end — eventually.
Find out more about his trip to Europe and what he says his main regret of the last few weeks was in his blog.
New Jersey Looks Closer at Online Poker
A bill is being reviewed in New Jersey that could legalize online poker in the state. According to supporters of the bill, at least a half-million New Jersey residents already play online poker. If the bill passes, New Jersey would be the first state in the nation to legalize online poker, among other classic casino games.
The bill, sponsored by Senator Ray Lesniak, would allow residents to play online within the states borders and would net the state 20 percent of the annual gross gaming revenues. William Pascrell III, a lobbyist for the bill says about 4,000 to 5,000 jobs would be created by legalizing online gaming. He also says that three issues the state is facing — the recession, the struggling horse racing industry, and struggling Atlantic City casinos — could benefit from legalizing online gaming.
"New Jersey could become a global mecca for Internet gaming," he said.
Read more at NorthJersey.com.
Tony G-ify Your PartyPoker Tables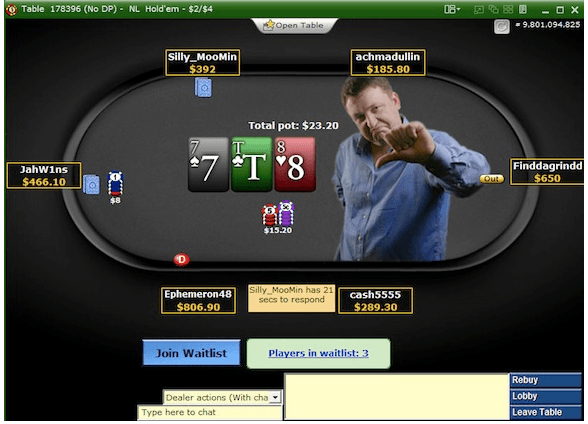 We bet you were sitting there one day while you were playing on PartyPoker and thought, "Man! I wish I could play with Tony G at the table!" Well, in case you can't hop on the game he's playing, you can always download the new themes, and he'll always be there, giving you a scowl and a disapproving thumbs down. Not only that, but if you want The G to yell out one of his famous sayings, you can set those up if you want to. What's better than getting aces and having Tony say, "C'mon Russian Get Out!"
Check out the PartyPoker Blog to find out how to get Tony G'd.
Where in the World is....
...Team PokerNews?
Plenty of poker tournaments are taking place around the world, and Team PokerNews is going to be there, bringing you the best tournament reporting coverage and videos to keep you up-to-date. So where is the Team headed?

APPT Cebu: November 12 - 16
NAPT Los Angeles: November 12 - 17
WSOP-C Harveys Lake Tahoe: November 21 - 24
EPT Barcelona: November 22 - 27
WPT Marrakech: November 27 - 30
If you're headed out to one of these stops, don't forget to stop by the PokerNews desk and say "hi." If you're not, don't forget to keep it locked to the Live Reporting page for all the action, straight from the felt.
Following us on Twitter is a really good idea. Another good idea? Facebook.
You still have time to qualify for tomorrows $1,500 Freeroll on Titan Poker at 19:35 GMT, just 100 points is needed to play but do not forget to use bonus code POKERNEWS when you sign up to Titan Poker.