World Series of Poker Circuit Harvey's Lake Tahoe Day 2: Michael Traylor Full of Chips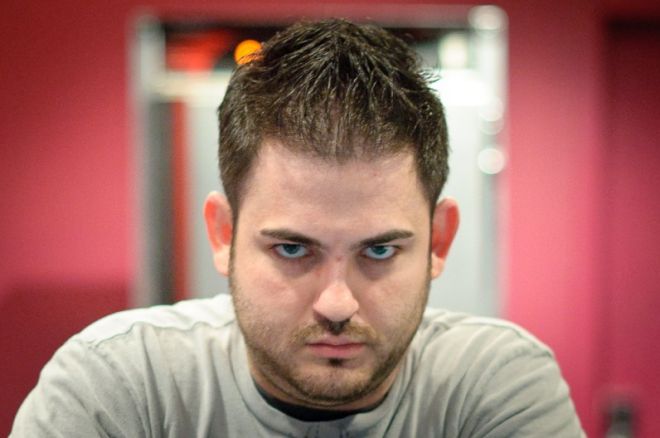 Two hundred forty-six players signed up for the World Series of Poker Circuit Main Event at Harvey's Lake Tahoe this week. Just 51 of them survived to return for Monday's Day 2 with the goal of playing down to a final table of nine. After about ten hours of poker, that goal was met with Michael Traylor's big stack of 1,843,000 tilting the table to his side.
It was a field full of relative unknowns that returned for the second day, and the play was somewhat unorthodox from time to time. Overbetting and cold-calling were the order of the day, and the pace of the eliminations ran fairly steadily from start to finish. It took just about four hours to shrink the field from 51 down to the lucky 27 cashers. Hand-for-hand play wasn't even necessary as a rapid series of eliminations culminated in Reymundo Ozuna taking the proverbial wooden spoon. He lost his final all in with pocket sevens to Ned Mantua's set of fives to go out on the bubble and lock up a payday for the final three tables.
Jeff Lennon went out just moments later when his
were cracked by Stanley Quinn's
to start the steady procession to the payout desk. George Reese fell next, then Richard Peterson's
went out to Joseph Mongkol-ua-aree's
just a few hands later. The
door card was bad news for the overpair, and Peterson joined Lennon and Reese in line for his $2,862 check. The knockout put Mongkol-ua-aree in second place behind Arthur Molloy at the time, but the leaderboard would be shaken and stirred continually for the rest of the night.
Mantua doubled through Molloy to put himself back in contention as the field shrunk to two tables, and Mongkol-ua-aree went on a bit of a heater to leapfrog to the front and put some distance between his stack and Molloy's. Coming into the day in second place overall, Steve Brown was eliminated by the last lady standing, Donna Jetter, in dramatic fashion with 16 players left. Brown's
flopped a lucky ace against Jetter's
, but the lady found her third of a kind on the
turn to seal Brown's 16th-place exit.
Another of the overnight big stacks, Dusty Leary, was next to go. He was short on chips when he shoved with his own
against Tom Masinter's
. The turn once again brought the third queen, and Leary was out in 15th place with a small cash to show for his efforts. The field retired for dinner with 14 players left and Mongkol-ua-aree still in the lead.
Molloy must have had something sour for supper, because his third-place stack did not last long upon his return to the poker table. Just a few hands into the after-dinner session, Molloy got the rest of his chips in with
on a turned board showing
. Traylor's
had turned a two-out eight, and he ushered the one-time chip leader out the door in 13th place as his own stack ballooned past the 750,000-chip mark.
Traylor continued to assert his chip stack for the remainder of the evening, and he soon climbed over 1 million with relative ease. When Leroy Patitz was eliminated in 11th place, the remaining ten players were moved together with just one more elimination standing between them and a seat at Tuesday's official final table.
Masinter had been in contention to take the title of Casino Champion for this stop and claim the free ticket to the season-ending National Championship that goes along with it. He needed to finish in ninth or better to take the lead with one event still pending, but he could not stave off elimination in the eleventh hour. Traylor raised the button with pocket eights, and Masinter's
was good enough to shove his remaining 15 big blinds. Masinter couldn't connect with the
board, though, and his elimination was the final one of the night.
The conclusion of the story will be penned on Tuesday, and the final table is scheduled to begin at noon local time.
Here's how the table will look when the action recommences:
| Seat | Player | Chips |
| --- | --- | --- |
| 1 | Dan Black | 585,000 |
| 2 | Donna Jetter | 111,000 |
| 3 | John McNeilly | 263,000 |
| 4 | Joe Mongkol-ua-aree | 287,000 |
| 5 | Michael Traylor | 1,843,000 |
| 6 | Drew Caseri | 164,000 |
| 7 | Grant Hillman | 484,000 |
| 8 | Ned Mantua | 945,000 |
| 9 | Stanley Quinn | 377,000 |
It's Traylor with a massive chip lead, and he'll be the betting favorite on the final day. Everyone's guaranteed a payday of about $8,000, but there's much more in store for the eventual champion. First place pays $86,789 plus a shiny gold ring and a golden ticket to that National Championship in May.
If you think a Circuit ring might be in your future, visit our ever-growing PokerNews Strategy page to watch training videos from our team pros, including Tony G, Randy "nanonoko" Lew, Scott "URnotINdanger2" Palmer, and Evan "MacDaddy34" Panesis.